Why Rennes won't be bullied by Man Utd or PSG over Camavinga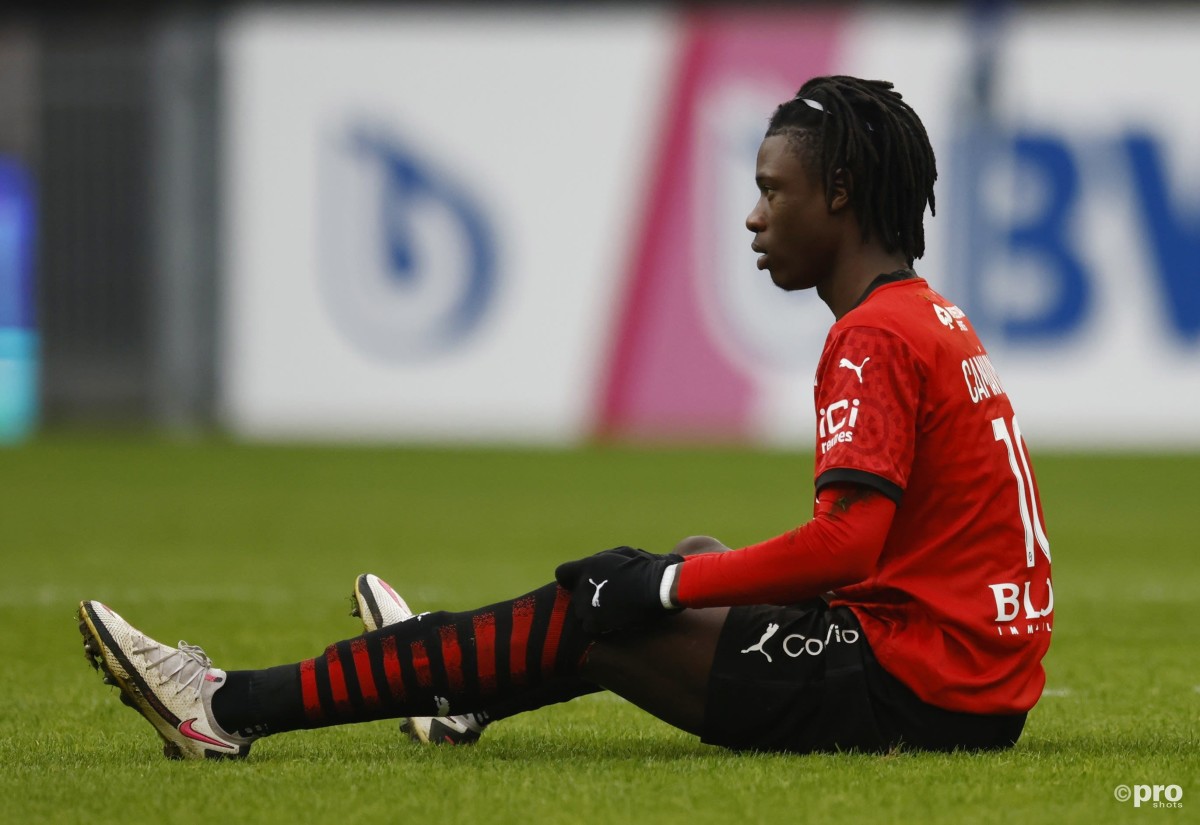 Eduardo Camavinga's situation at Rennes, on the face of things, looks a desperate one for the Ligue 1 side.
Camavinga, one of the brightest midfield prospects in the world, is out of contract in less than a year while French football has been crippled since the end of 2020 by the collapse of a massive television deal that coincided with the Covid-19 pandemic, which in itself has posed clubs around Europe major financial headaches.
The 18-year-old is set to depart this summer, with a deal having been described as "inevitable", but that does not mean that Rennes' price will be driven down into the dirt.
Indeed, there are two factors playing into Rennes' favour as they attempt to extract a fair price for Camavinga, whose value is estimated at €53.7 million by FootballTransfers.
Who wants to sign Camavinga?
One of the factors helping Rennes to maintain Camavinga's asking price is the number of teams involved in his pursuit.
Man Utd may be the most interested of the Premier League clubs, but cash-rich Ligue 1 outfit Paris Saint-Germain are thought to be leading the race for the youngster, who favours a move within France at this point in his career.
Real Madrid, who are toiling financially, and Bayern Munich, who are shrewd operators in the transfer market and will not be drawn into paying an absorbent fee for any player, are also monitoring the situation.
Should a price drop to a certain level, both of these rival clubs would surely become active.
There will be no old-fashioned bidding war, but there is enough interest to keep Camavinga's price reasonable.
Rennes' ownership
Rennes do not find themselves in the financial blackhole that many Ligue 1 clubs do presently.
They have, after all, spent around €20m signing Lens defender Loic Bade and are ready to spend €10m more on Midtjylland's Jens Cajuste, according to reports in Denmark.
There are a couple of reasons for this. Firstly, they qualified for the Champions League last season, which was an unprecedented achievement, but more importantly in the Camavinga case, is the wealth of owner Francois-Henri Pinault, who is estimated to have a net worth of $43.1 billion, making him one of France's richest people.
Pinault, though, is more than just an owner, he is a genuine fan of the club, and while he has not been willing to pour money aimlessly into Rennes, he will not want to see them extorted over Camavinga, one of the brightest young stars to emerge in Ligue 1 in recent years.