Why Soumare went from a Man Utd, Chelsea and Liverpool target to a Leicester signing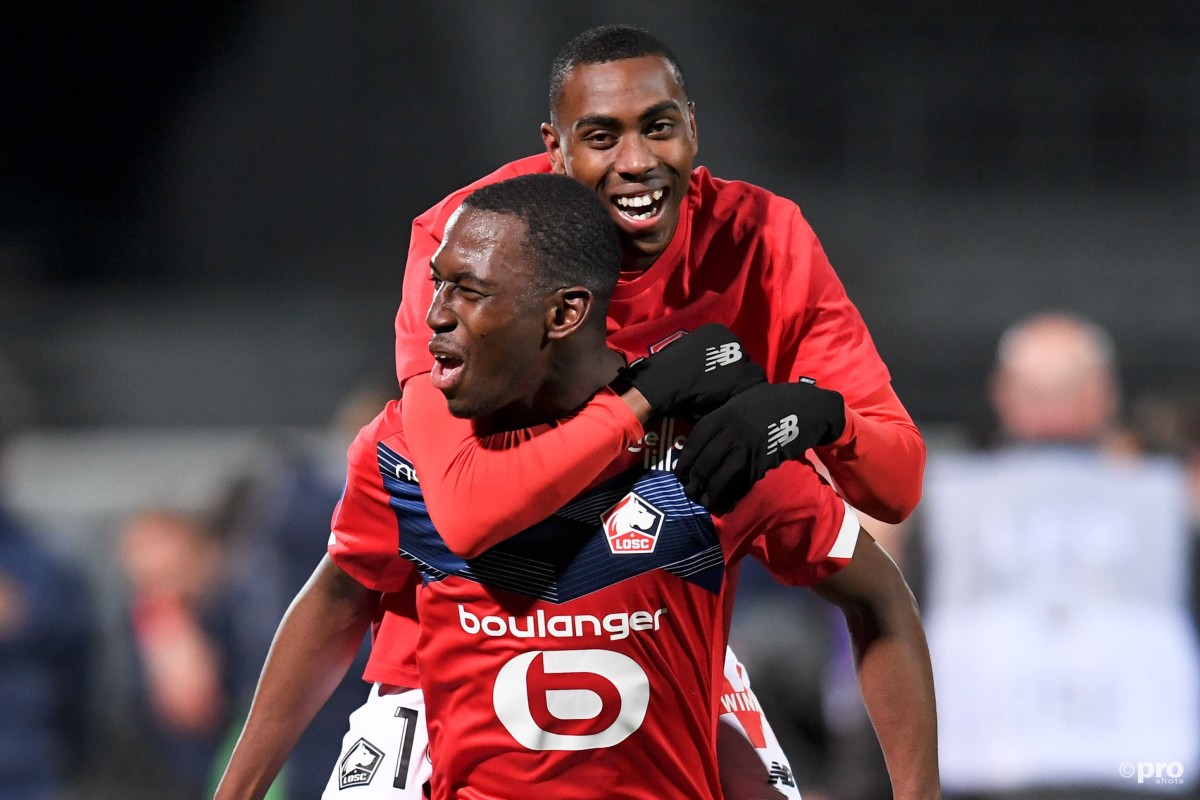 Only 18 months ago, Boubakary Soumare was linked with Chelsea, Manchester United and Liverpool, three genuine giants of the Premier League. Instead, he has moved to Leicester.
It is a major coup for the Foxes to sign a France Under-21 international for a fee expected to be around the €20 million (£17m) mark.
Soumare's arrival continues Leicester's recent tradition of picking up players from France – including Riyad Mahrez, N'Golo Kante and Wesley Fofana – and if he proves as successful as the aforementioned trio, the Foxes will have themselves a bargain.
But the question must be asked as to why Leicester have been given effectively a free run at a player once deemed so talented he was branded the 'next Paul Pogba'.
What happened to the interest in Soumare?
There are two explanations for Leicester being able to pick up Soumare quite so easily from Lille.
The first of these is that the 22-year-old has arguably not developed as much as might have been expected. Soumare is a player who has typically played well in two or three month bursts, without putting together a sustained run of quality first team performances for long spells.
Leicester are likely to be more forgiving of such fluctuations in form compared to a Man Utd, Chelsea or Liverpool, where the pressure to settle quickly and play well on a weekly basis is significantly more intense.
Secondly, there may be questions over his mentality. When he initially signed for Lille, it was said that he was a placid figure with a humble demeanour. As interest arose in his signature in early 2020, this changed.
There can be tension between a player and his club.
- Christophe Galtier
"There is a situation at the club that I do not wish to comment on," Christophe Galtier, who was Lille boss at the time, admitted.
"In seasons, there can be tension between a player and his club. We'll settle this internally and find a solution.
"Under these conditions, I therefore decided to work on two other options this week."
Soumare would play only seven minutes of Ligue 1 football before the end of the season, which was, admittedly, curtailed because of the Covid-19 pandemic. Nevertheless, by sitting out six successive games before he made a belated reappearance, the severity of the situation was made clear.
Galtier's relationship with Soumare was patched up and there is little else to indicate that he is a toxic player, but perhaps this was incident was a red flag to the likes of Man Utd, Chelsea and Liverpool to allow Leicester to gamble on the defensive midfielder instead.