Why are Chelsea wasting €80m on Hakimi when they have Reece James?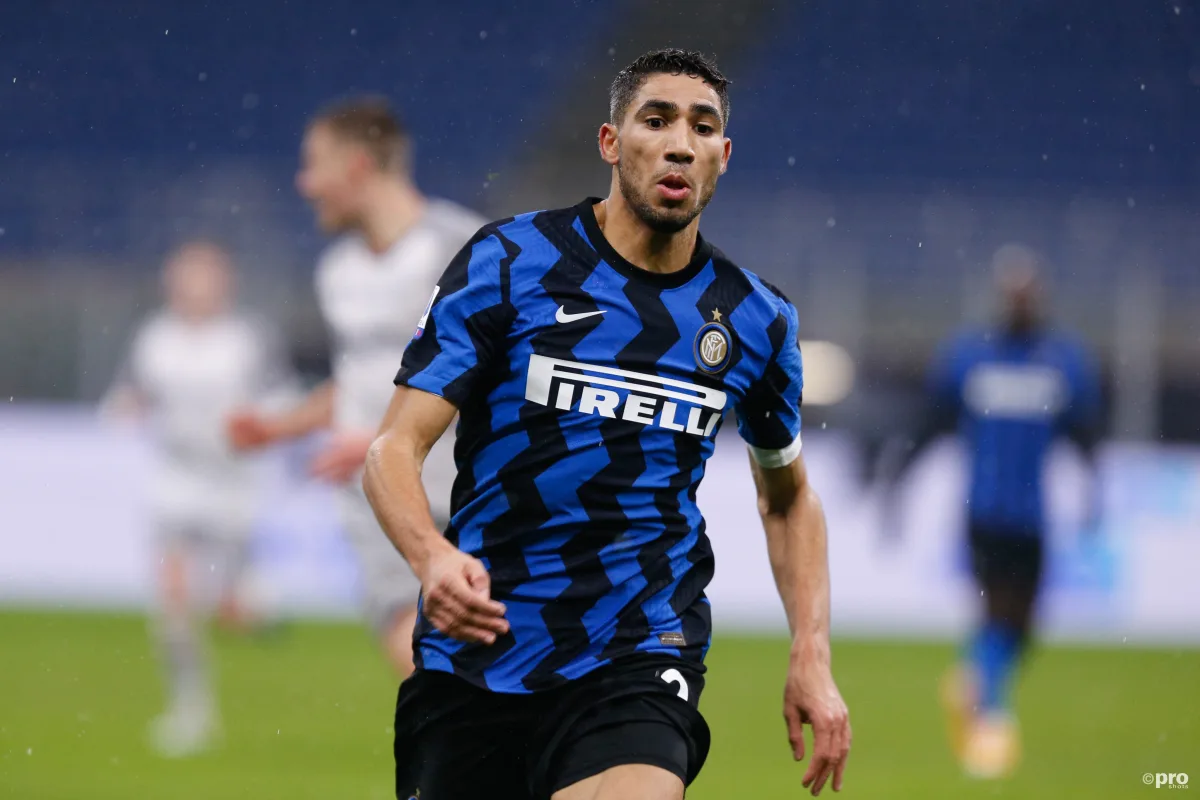 Chelsea have stepped up their pursuit of Inter wing-back Achraf Hakimi, matching a €60m bid tabled by Paris Saint-Germain earlier this week.
The Italian outfit are, however, demanding €80m for the Moroccan, but the Blues' willingness to include defender Emerson Palmieri in the deal could get them over the line.
READ MORE: Premier League 'Big Six' combined fine of £22m for Super League labelled an embarrassment
The Chelsea hierarchy are keen to back manager Thomas Tuchel with his first-choice targets this summer after the German's Champions League success within months of taking the job.
And Hakimi is thought to be a priority on the right side of a 3-4-3 system, with a striker and centre-back also on the agenda.
Does Hakimi mean the end for Reece James?
Tuchel's first significant move as Chelsea manager was to opt for a three-at-the-back formation, one which paid dividends instantaneously with an excellent defensive record to boot.
Initially, the decision called Reece James' future into question, as Cesar Azpilicueta and Callum Hudson-Odoi were chosen ahead of the 21-year-old in the first game under the new boss, but the academy graduate later earned his place in the right wing-back spot.
In fact, had it not been for N'Golo Kante's astonishing performance in the Champions League final, James would undoubtedly have received the man of the match award.
Achraf Hakimi RWB, Reece James RCB...

22 years old, 21 years old. It would be an incredible right side for Chelsea. pic.twitter.com/hVoWIAv2jl

— LDN (@LDNFootbalI) June 8, 2021
Therefore, it seems hard to believe that Chelsea would push the youngster to one side to accommodate an €80m signing in his position. Unless, that is, Tuchel has another plan.
See, while Reece James is comfortable going forward, he can't compete with Hakimi's excellence in that department. The 22-year-old registered a remarkable seven goals and eight assists for Inter in their title-winning Serie A campaign.
Whereas, James won plaudits mainly for his defensive duties in the final victory, proving to be a nightmare for Manchester City winger Raheem Sterling with his outstanding combination of pace and strength.
So as Blues legend Azpilicueta enters the twilight years of his career, the ex-Wigan defender could be perfectly suited to take over one of the centre-back roles.
This could also save owner Roman Abramovich from splashing out on another new defender, instead allowing him to focus on the missing part of an already impressive team - a clinical striker.
A rather expensive Erling Haaland comes to mind.
So should Chelsea's summer go to plan, we could see a formidable pairing of James and Hakimi on the right side, with Haaland up front, as Tuchel looks to add domestic silverware to his impressive start to life at Stamford Bridge.