Pogba and Varane produce masterclass with Man Utd watching on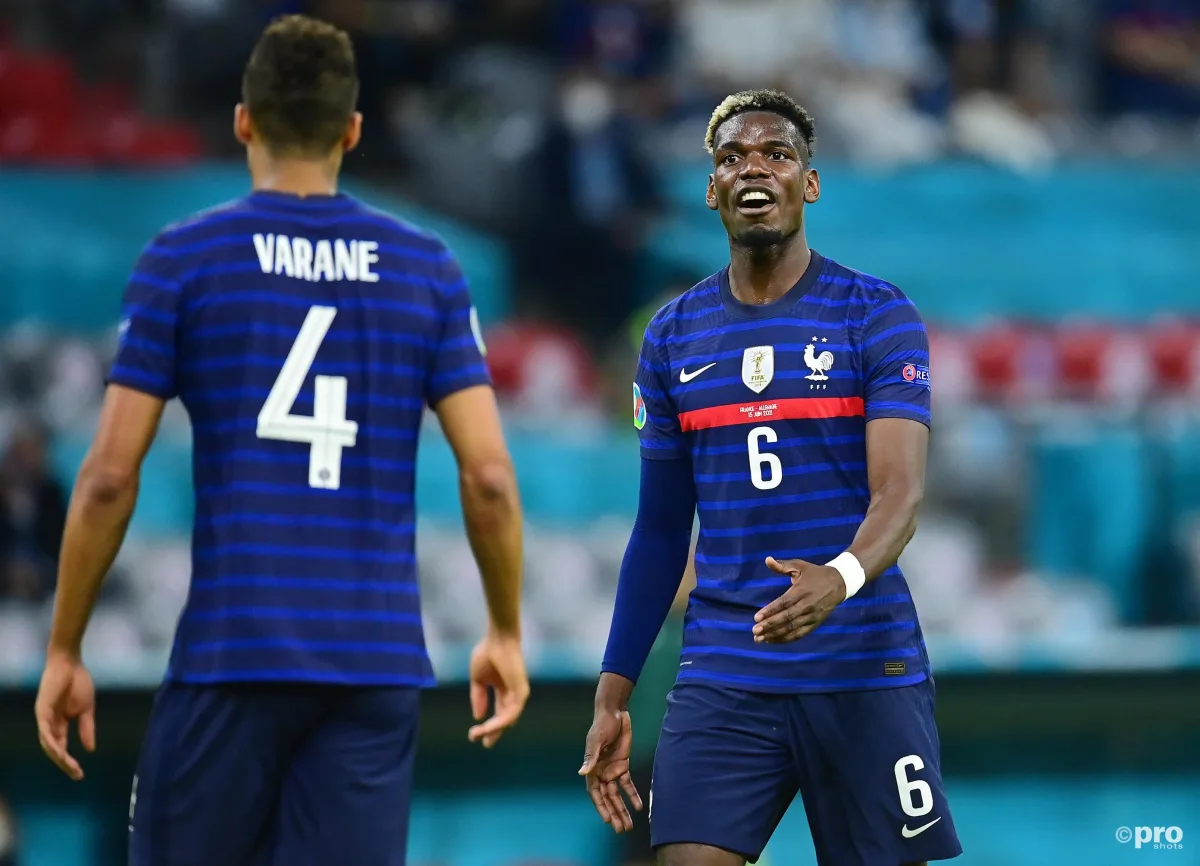 Manchester United would have been casting a particularly close eye on France's Euro 2020 opener with Germany on Tuesday, with Paul Pogba and Raphael Varane both involved.
While Pogba remains a Man Utd player, despite regular speculation that he could depart, Varane is a candidate for a summer move to Old Trafford.
And both shone as France kicked off the tournament with a typically pragmatic 1-0 victory.
Pogba, of course, looks a different player when turning out for France compared to the one that regularly turns up with Man Utd. Gone is the languid character in the centre of the field, with the France version of Pogba more dynamic, more expressive and altogether more impressive.
The France version of Pogba is more dynamic, more expressive and altogether more impressive.
-
Indeed, it is only when Pogba plays for Les Bleus that he looks a player worthy of the world-record fee that Man Utd paid Juventus for the 28-year-old.
His contribution to France's opening success was impressive. Of course, his most eye-opening moment was a brilliant pass to Lucas Hernandez that was the catalyst for the Mats Hummels own goal that ultimately settled the match, but he produced several moments of spellbinding quality in the centre of the park, where his close control and composure under pressure was formidable.
Pogba's deal at Man Utd, of course, is up in 2022, which leaves his club a problem. Do they attempt to prolong his deal or should they cut their losses and sell in the deflated summer transfer market?
The Pogba puzzle is one that Man Utd have consistently been trying – and failing – to solve for years now. Ole Gunnar Solskjaer and the managers who have gone before him have all failed to get Pogba to replicate the type of performance he regularly produces in his country's blue.
Tuesday's tour de force, then, is unlikely to have a bearing on the club's decision.
Varane leads France's defence
More decisive, perhaps, was the form of Varane. The centre-back's deal with Real Madrid is up in 2022 and Los Blancos are faced with a similar problem to Man Utd's Pogba issue.
In an ideal world, though, they wish to retain Varane. Only, with the club under financial strain and eager to sign Kylian Mbappe, they cannot afford his lavish wage demands.
According to a report from AS on Monday, Varane wants to roughly double his wages to €24 million per year. It would make him one of the best-paid players in the world game, but for a man who has already won four Champions Leagues plus a World Cup it does not seem an outrageous demand.
His commanding display against Germany highlighted his quality. Alongside the more inexperienced and less reliable Presnel Kimpembe, Varane was the patron of the defence. He won countless balls in the box, read the game well and used the ball impressively when in possession. On one occasion he found himself surrounded by four Germans on the edge of the box, and with clearing long impossible, danced his way past a couple of challenges before winning a foul.
Varane was the glue that stuck the France defence together and that will not have gone unnoticed by Man Utd, who are in the market for another centre-back and have been linked with the former Lens player.
So both Pogba and Varane will have scored positive points in the eyes of Man Utd, but it may be that the defender's contribution was worth more as the Old Trafford side eye a summer move.