Henderson warns De Gea: I will '100%' be Man Utd number one at some point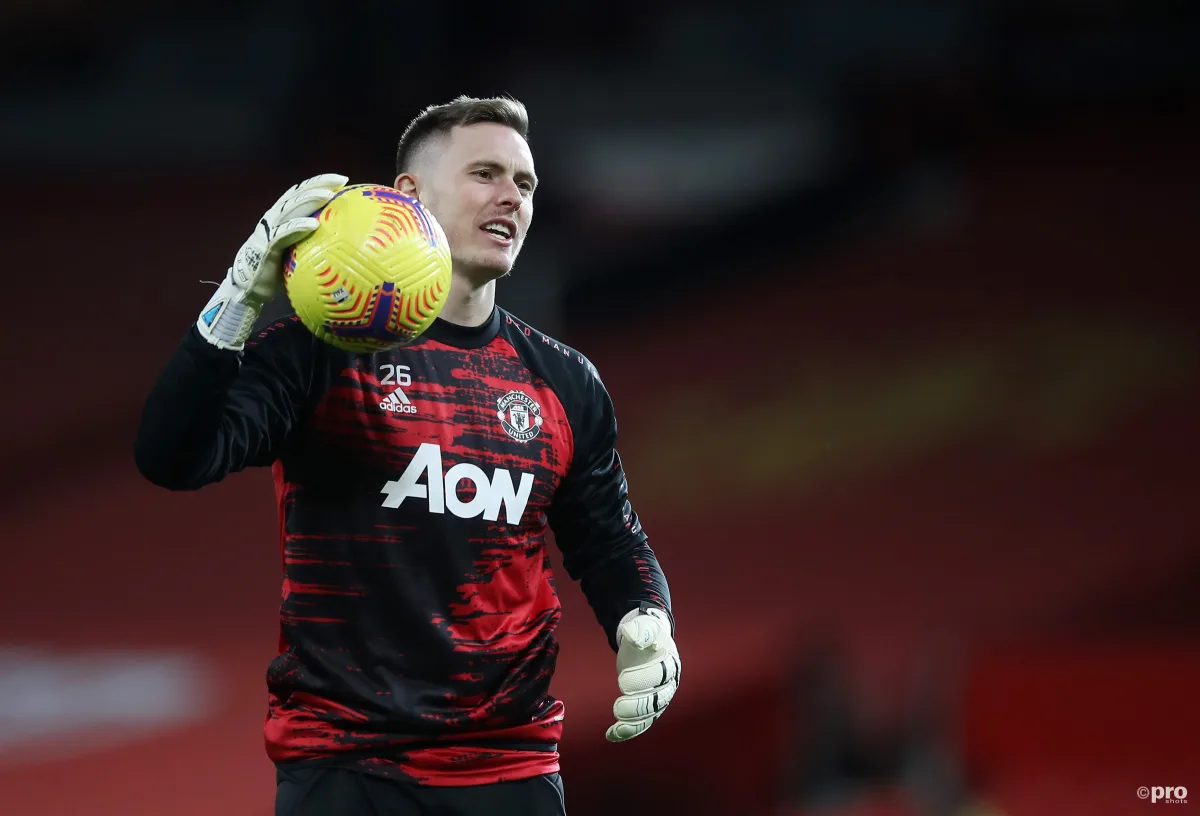 Dean Henderson has warned David de Gea that he will be Manchester United's number one goalkeeper, whether it be next season or in the future.
The Englishman starred while on loan at Sheffield United, initially helping the Blades to promotion and then in impressing in their first campaign back in the top flight in 2019/20.
READ MORE: Rashford hails Man Utd's summer target as one of three hardest opponents
His performances meant he was kept on by Man Utd to become the club's second-choice goalkeeper for 2020/21, with De Gea continuing as number one.
However, the Spaniard's performances were inconsistent - much like his outings as a whole have been over the past few years.
Though Henderson was initially used in cup competitions, he would eventually start in goal in Premier League games, with him and De Gea being rotated by manager Ole Gunnar Solskjaer.
The Norwegian would later say he had "two number ones" at the club.
With such a policy not really suitable in the long term, though, Solskjaer will eventually need to pick a number one, and Henderson knows it'll be him at some point.
"Yeah, 100 per cent. I've spoke about this for years," he said when asked about becoming the main man in goal at Old Trafford.
"Whether it gets me in trouble speaking about it, whether it holds me back at certain times, it probably does.
"But at the end of the day it'll happen one day and I know it'll happen, so I'm just going to keep working hard day in, day out and my time will come. I was 100 per cent born ready.
"I've just got to be ready for when that time comes. There's no excuses when you step over that white line. You've got to puff your chest out and go for it and everything that you've put in day in, day out, all the training, everything, pays off."
Henderson at the Euros
Henderson is currently on international duty with England at the European Championships, and although he is currently considered as the second or third choice, with Jordan Pickford the undisputed number one, he understands the importance of being ready if and when he is needed.
"Listen, that's my job. I'm here, I'm ready to play when called upon. Jordan deserves this tournament, obviously he was brilliant at the World Cup," the 24-year-old added.
"I've got a lot of time for Jordan, obviously he's a northern boy like me, we get on really well and he's been fantastic in an England jersey, so he deserves this tournament.
"And I'll be there ready, like Sam (Johnstone) will be as well, if the opportunity arises and one of us get on the pitch.
"But my aim for this tournament is to help Jordan in the best way I can and really support him for him to perform the best for our country, because it's the teamwork and hopefully it'll make the dream work."