Chelsea hijack PSG's €60m Hakimi move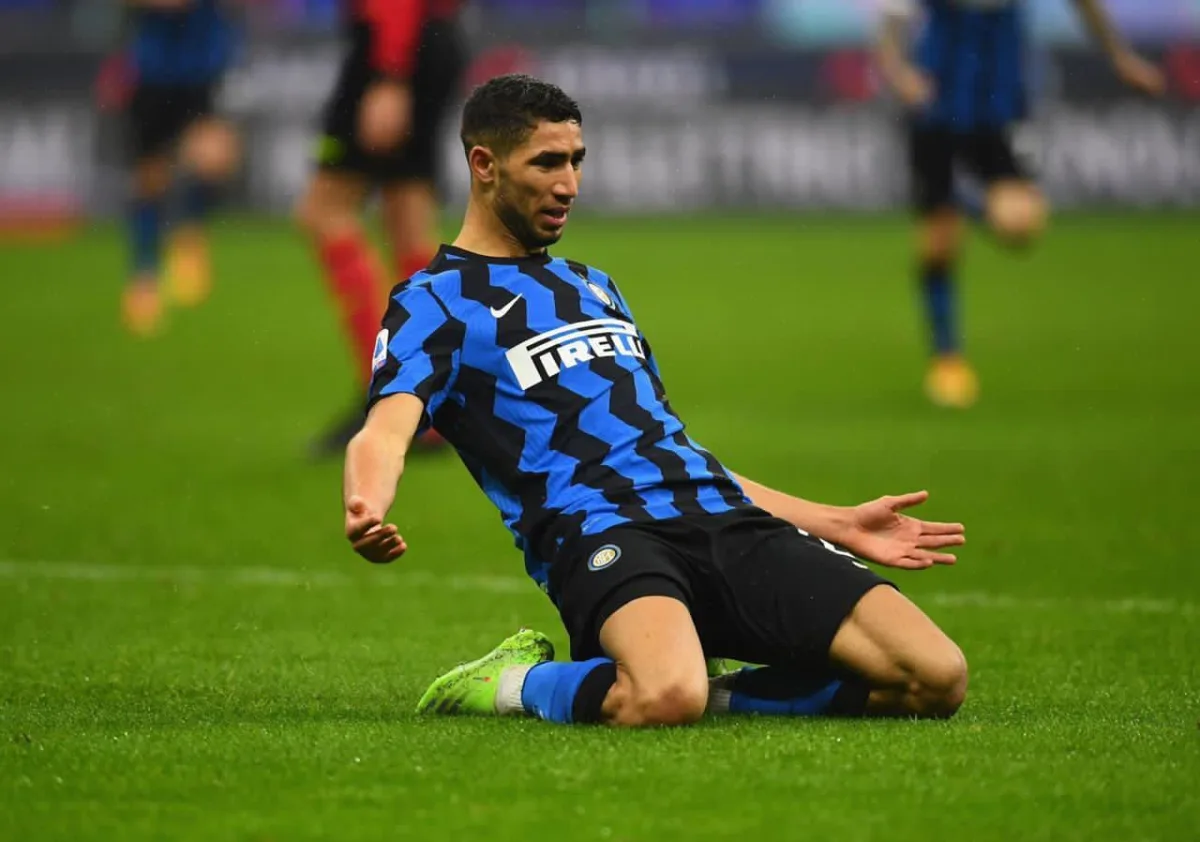 Chelsea have entered the race to sign Inter star Achraf Hakimi, according to multiple reports in Italy.
Hakimi looks likely to leave Inter this summer just a year after arriving at San Siro as the Italian giants are engulfed in a financial crisis.
READ MORE: Kylian Mbappe urged to join Bayern Munich
The Serie A champions need to make €100 million in sales by the end of June, while salary cuts of around 15 to 20 per cent are also being enforced on staff members.
Hakimi has been chosen as the favoured player to be sacrificed if Inter's asking price of €80m is met.
PSG and Chelsea make Hakimi bids
Victory...✌🏾🇲🇦 pic.twitter.com/2SUDzCUbsu

— achrafhakimi (@AchrafHakimi) June 8, 2021
PSG were considered red-hot favourites for the right wing-back's signature, tabling an initial €60m offer and having already agreed personal terms.
However, according to Gianluca Di Marzio and a number of other reliable sources, Chelsea have now made their own bid.
Di Marzio suggests that the Champions League winners would be willing to offer players in addition to a big cash sum.
Chelsea offer Emerson and Christensen
CHAMPIOOOONS!!!!! #UCLFinal C'mon CHELSEA!!!! 💙💙💙💙 pic.twitter.com/H3OORLpo45

— Emerson Palmieri (@emersonpalmieri) May 29, 2021
Chelsea would offer €60m plus either Emerson Palmieri or Andreas Christensen.
Inter are long-term admirers of Emerson and ideally would like to sign a left wing-back this summer.
He is likely to leave before next season as he is third in the left back pecking order behind Ben Chilwell and Marcos Alonso.
Christensen is also tipped to depart as his contract at Stamford Bridge expires in a year.
Inter have been in adamant in negotiations, though, with both Chelsea and PSG that they will not sell Hakimi unless their €80m valuation is met.
If it is not met, then Inter will consider keeping Hakimi and selling another of their first-team stars.
Lautaro Martinez is considered the most likely sacrificial lamb if Hakimi does indeed stay.