Why Chelsea are going for Haaland to get Bellingham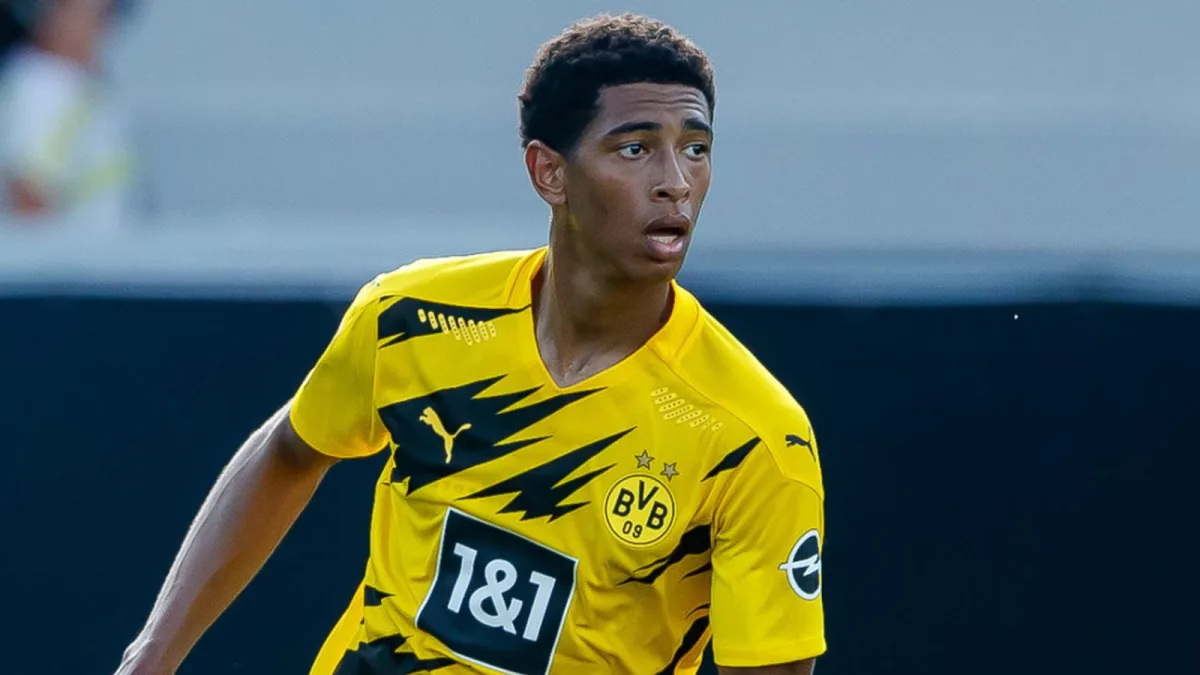 Chelsea have an ulterior motive in their pursuit of Borussia Dortmund star Erling Haaland besides his prodigious goal scoring abilities
This summer, Thomas Tuchel is prioritising the acquisition of a new starting centre-forward to come in and complete his attacking jigsaw.
Though Timo Werner has impressed on occasion, the German is ultimately viewed as a supporting wide forward of the future at Stamford Bridge rather than a player who will score 30+ goals per season, which is what Chelsea desire.
The two most sought-after forwards in the world currently are Haaland and Kylian Mbappe. With Mbappe the No.1 target of Real Madrid, Haaland is set to be at the centre of a transfer war involving a number of clubs.
In 40 starts in all competitions in 2020/21, Haaland scored a remarkable 41 goals and recorded 10 assists.
-
As well as Chelsea; Manchester United, Manchester City, Liverpool, Bayern Munich, Paris Saint-Germain, Real Madrid and Barcelona have been credited with an interest in the towering Norwegian.
Premier League clubs have also been studying Tottenham's Harry Kane, though he has a long-term contract with Spurs and promises to be tough to prise away.
In 40 starts in all competitions in 2020/21, Haaland scored a remarkable 41 goals and recorded 10 assists.
Should Chelsea attempt to sign him this summer he will cost well in excess of £100 million as Dortmund will demand a high fee after managing to qualify for the Champions League.
The Blues, and the rest of the suitors, can otherwise wait until next summer when a £80m release clause comes into play.
What is Chelsea's other motive?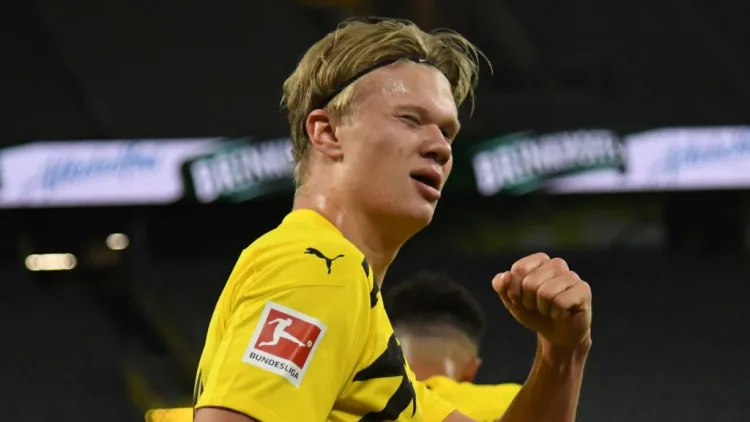 Chelsea also hope that by signing Haaland they will move to the head of the queue to sign his team-mate Jude Bellingham, according to Goal.
Before the 17-year-old completed his sensational transfer to Dortmund from Birmingham City, he was regularly scouted by basically every elite club in England and also Bayern, Barcelona and Real Madrid.
Chelsea were one of these teams and have kept tabs on his development since moving to the Bundesliga.
Tuchel and owner Roman Abramovich, crucially, believe Bellingham will develop into one of the most talented central midfielders in Europe and want to get an advantage over the competition for his signature if he finally leaves BVB.
The transfer of Haaland would also allow Chelsea to continue their working relationship with the German side after the signing of Christian Pulisic, while Michy Batshuayi also had a loan spell with Dortmund on loan.
Ultimately, Chelsea want to get Haaland in more for just his talents on the pitch, but for him to provide a friendly face to Bellingham should the Englishman be faced with selecting his next club.