Tierney finally gives Arsenal good news after embarrassing transfer window start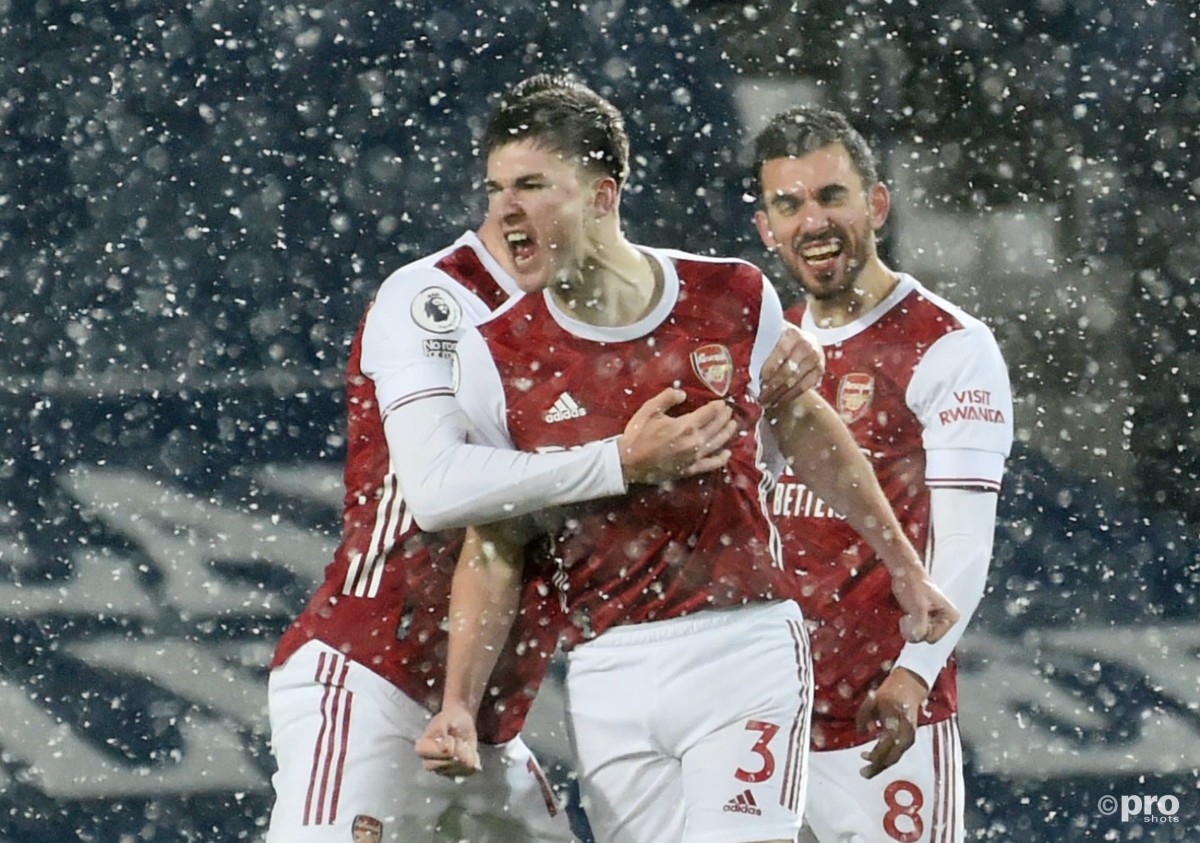 Arsenal's summer transfer window was threatening to be a miserable one before it was confirmed that Kieran Tierney had signed a new deal for the club.
Martin Odegaard's loan move from Real Madrid had been ended with little prospect of the Norwegian coming back, while Emiliano Buendia rejected the idea of being his replacement by instead joining Aston Villa.
As if that was not a slap in the face enough for the Gunners, Villa have since launched a bid for Emile Smith Rowe, while the Emirates club appear distant from solving their issues in the No.10 position.
Meanwhile, Granit Xhaka and David Luiz are set to depart, with Ben White lined up to replace the Brazilian but no-one apparently imminent in the midfield, which will also lose Dani Ceballos.
None of this suggests that unpopular technical director Edu is close to getting things right this summer, though Arsenal fans can at least rest easy that Tierney will be theirs for the foreseeable future.
Tierney key for Arsenal's future
💬 "I'd just like to thank you all for your support, as always. Can't wait to get started next year."
@KieranTierney1 💛 pic.twitter.com/IQwD5jDivD

— Arsenal (@Arsenal) June 25, 2021
The club might not have given specifics over the 24-year-old's contract length, but it is believed that the "long-term" deal they announced is over five years.
This is not a vote of confidence in Tierney – the Scotland international's performances meant that he did not need that – instead, it was the defender giving his confidence to the club.
There are few clubs in the world where Tierney would not be considered an automatic starter, with his offensive quality allied by an appetite for the game that is more reminiscent of a hungry youngster than a player who has now clocked up more than 230 senior appearances.
Even when shifted to centre-back by Scotland boss Steve Clarke in the country's recent Euro 2020 campaign, he retained that same enthusiasm, which less professional players might have allowed to slip. The quality he showed in a role that is certainly his second choice was also admirable.
It's a pleasure to work with KT. His quality, energy, commitment and professionalism, not only on matchdays, but every day in training are always at such a high level
- Mikel Arteta
Indeed, it was notable that Mikel Arteta said of the news: "As manager of the club, speaking on behalf of the coaching staff and the entire staff, it's a pleasure to work with KT. His quality, energy, commitment and professionalism, not only on matchdays, but every day in training are always at such a high level."
And what is most exciting for Arsenal fans is that there is surely more to come from Tierney.
Since moving to the Gunners in 2019, he has been plagued with a succession of injury concerns. First, there was a hip problem that meant he did not make his Premier League debut until nearly three months after arriving, then a shoulder problem that kept him out for another three months.
Meanwhile, a couple of niggles saw him miss 11 Premier League matches in 2020/21.
Having several weeks off before pre-season will help him regain his physical capacity, and he should come back stronger than ever for 2021/22.
Tierney promises to be one of the stars of the next Premier League campaign, and at a club frustratingly short of star quality at the moment, it can only be great news for Arsenal that he is so committed to them.