Who is Yeremi Pino? The Villarreal wonderkid set to take on Man Utd in the Europa League final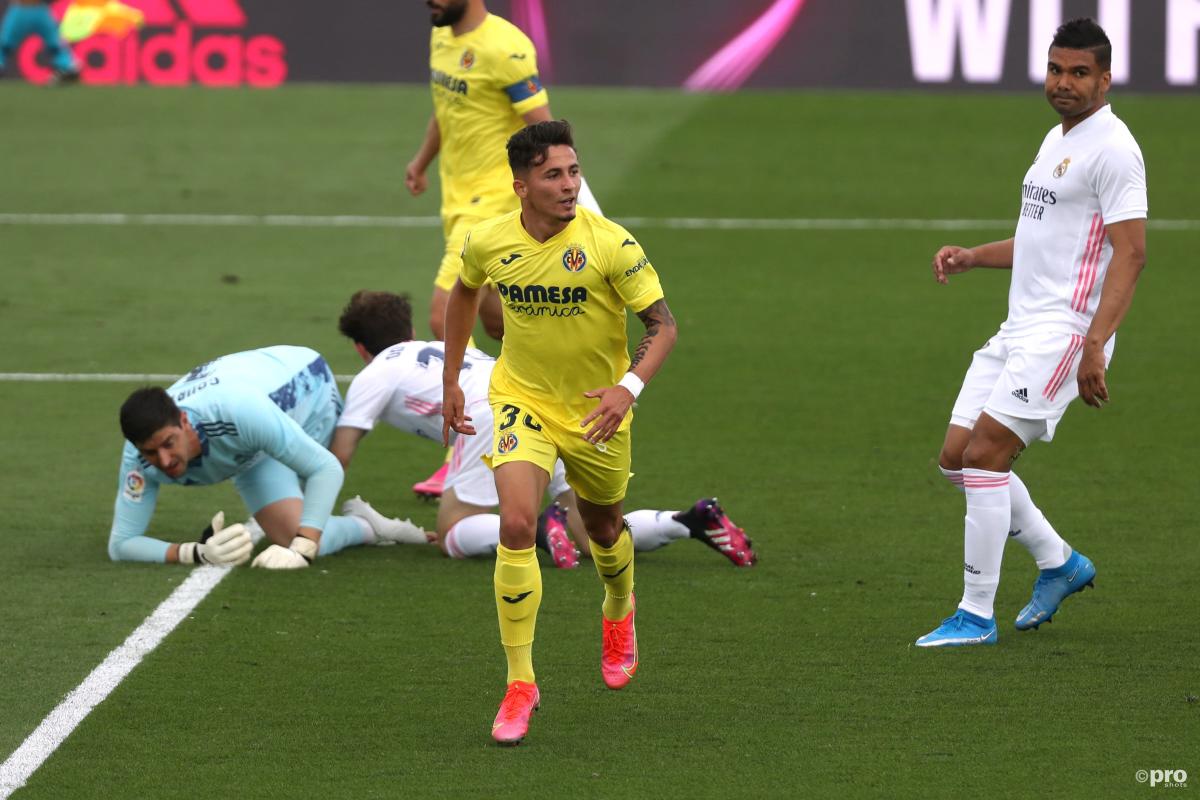 The final of the Europa League will take place on Wednesday with Manchester United taking on Villarreal at the Gdansk Stadium in Gdansk.
The Red Devils are aiming to win their first silverware in the tenure of Ole Gunnar Solskjaer, who led his team to a second-placed finish in the Premier League in 2020/21.
READ MORE: Gerard Moreno should be a target for every major European club – including Man Utd
Villarreal, meanwhile, have the benefit of having Europa League specialist Unai Emery in charge as the Spaniard won the tournament three years in a row between 2014 and 2016 with Sevilla.
The Yellow Submarine have an ace up their sleeve in the form of wonderkid winger Yeremi Pino, too, who we will likely see in some capacity.
What position does Yeremi Pino play in?
Pino primarily plays as a left forward or in a role as a winger.
How good is Yeremi Pino?
At youth level Pino was at Huracan and Las Palmas before joining Villarreal in 2017. At that time, he reportedly had the opportunity to sign for Barcelona but turned the Blaugrana down in order to join the set up at Villarreal.
The fact Barcelona were so keen to sign him in his mid-teens does provide an indication of the type of player he is and his potential quality.
After impressing in pre-season ahead of the 2020/21 season, he made his debut in the Europa League against Sivasspor in October before making his La Liga debut that same week in a 0-0 draw versus Cadiz.
Though he has started just 11 games in all competitions, he has contributed a lot as including appearances from the bench he has featured on 36 occasions – a very commendable amount for a 17/18-year-old.
In those 36 appearances he has scored seven goals and recorded one assist.
Pino is blessed with a cracking burst of pace but his best ability is probably his incisive dribbling as it allows him to often get into positions inside the box to score. Though he has primarily featured on the left this season, he can play at right wing or even through the middle.
"Yeremy stands out for his character," Villarreal Under-23s assistant coach, Nando Martinez, explained to El Pais.
"The more difficult the challenge, the more able he is to demonstrate his potential.
"He maintains the essence of when he played on the street as a child. In addition, he lives for football, and every day ensures he has the right complementary training, nutrition and rest.
"Yeremy has been, and is, a blessing for his coaches."
At international level, Pino has played at under-17 and under-18 level and is currently the captain of the Spanish under-18 side.
What clubs are interested in Yeremi Pino?
There was, of course, the aforementioned interest from Barcelona. Ultimately, Pino made the decision to turn down La Masia in favour of Villarreal's Miralcamp training centre.
Mino only turned 18 in October so will not be actively searching for a move away from Villarreal soon, but if he continues on his current trajectory to stardom then it won't be long before the suitors gather, with Barcelona likely to renew their interest again in years to come.
When does Yeremi Pino's contract expire?
Pino signed a new contract in November of 2020 to take him through to 2024.
What is Yeremi Pino's Instagram?
Pino's Instagram account has 15k followers as of May 2021.
Who is Yeremi Pino's girlfriend?
Pino is currently not dating anyone publicly.