'Havertz will become a superstar now!' – Chelsea captain backs final hero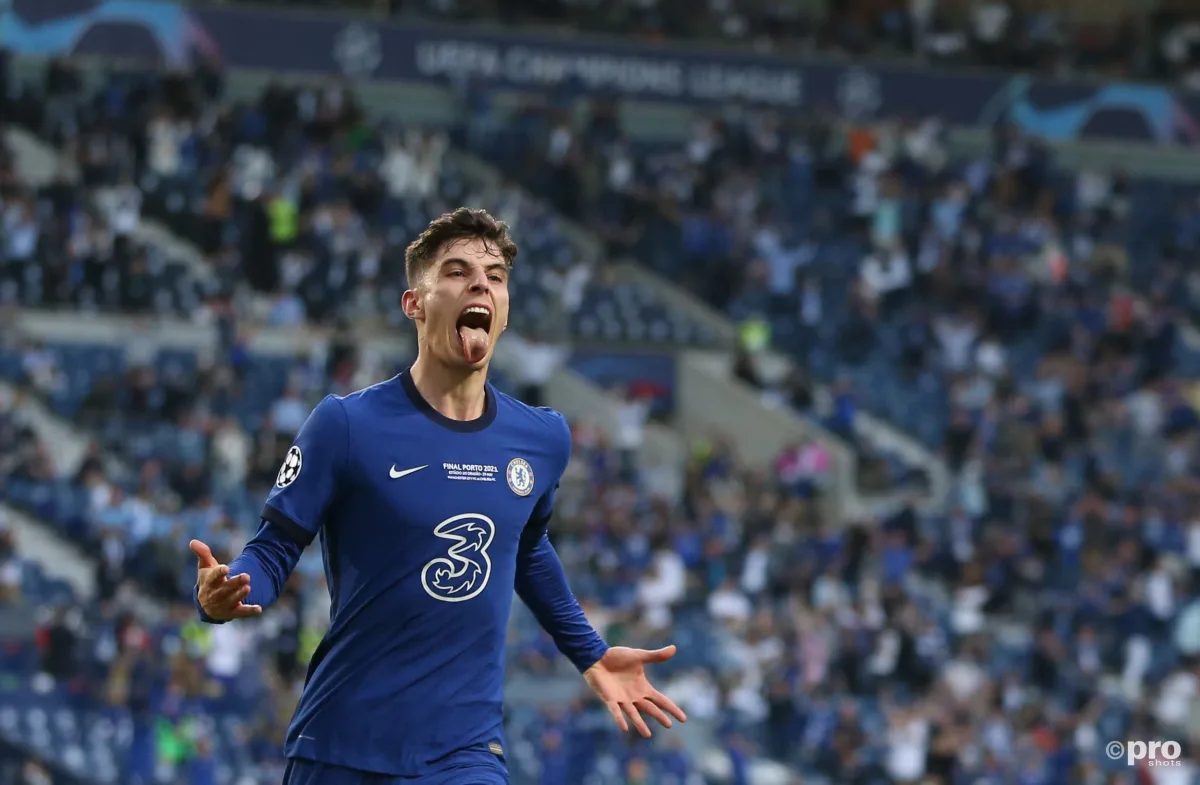 Kai Havertz has been backed to become "a superstar" after firing Chelsea to Champions League glory.
Chelsea captain Cesar Azpilicueta sung the praises of Havertz after his decisive goal in Saturday's final against Manchester City.
READ MORE: Tuchel makes clear promise to Abramovich
The Chelsea forward coolly collected a pass from Mason Mount and rounded Ederson before slotting into an empty net shortly before half-time.
That gave Chelsea a 1-0 victory in the final. Amazingly, it was the first Champions League goal Havertz had ever scored.
Havertz has had a difficult first season at Chelsea after joining in a deal worth up to £71 million from Bayer Leverkusen.
He has often cited the physical nature of the Premier League and the hectic fixture calendar for making his adaptation to a new country difficult.
His poor form and the early struggles of compatriot Timo Werner were often attributed to the sacking of Frank Lampard after a big-spending summer failed to produce initial results for Chelsea.
Since the arrival of Thomas Tuchel, the form of Havertz has steadily improved. He played 12 times in their Champions League campaign with nine starts.
Havertz: Chelsea stats in 2020/21
| Category | Statistic |
| --- | --- |
| Games | 45 |
| Starts | 29 |
| Goals | 9 |
| Assists | 7 |
| Man of the match | 4 |
Havertz club stats this season from FootballCritic
READ MORE: Kante is the best money Abramovich spent
Azpilicueta was thrilled to see Havertz thrive with a fine all-round display against Man City and now thinks the sky is the limit.
"He deserves that, his mentality is top, this guy," Azpilicueta told BT Sport about Havertz.
"He's going to be a superstar, he is already.
"Not only that, he ran like crazy, that's the team work, that's why he deserves this."
Azpilicueta lifted the trophy for Chelsea and added: "I came here in 2012 after the Champions League win, I wanted to repeat that.
"It is amazing, my family are here, it's a special, special day."
Havertz not concerned with price tag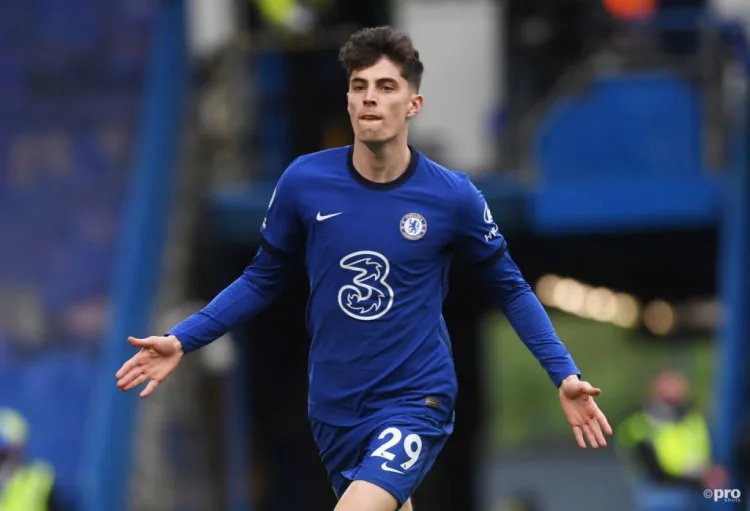 The debate over his Chelsea price tag was the last thing on the mind of Havertz after the victory.
It was a success that was long in the making for the 21-year-old.
Asked if he has repaid some of his transfer fee, Havertz replied: "To be honest, right now, I don't give a f*** on that!
"We won the f*****g Champions League! I mean, we just celebrate now."
Asked what the success meant to him, Havertz added: "I don't know what to say, I really don't know what to say.
"I waited a long time. I've waited 15 years for this moment and now it is here.
"I just want to thank my family, my parents, my brother, my sister, my grandmother, my girlfriend. I don't know what to say.
"We deserved it, now we celebrate."
Mount, meanwhile, declared Chelsea were the best team in the world.
The England international said: "I've dreamt as a kid of going all the way, making a final and winning it. That's what this cup's all about.
"I've been there as a kid, now to go all the way in the Champions League, through some tough games – we've played some top teams – and now we're in a final and we've won, it's such a special occasion.
"At this moment in time, we're the best team in the world and you can't take that away from us."