Havertz explains how Werner helped him during poor Chelsea start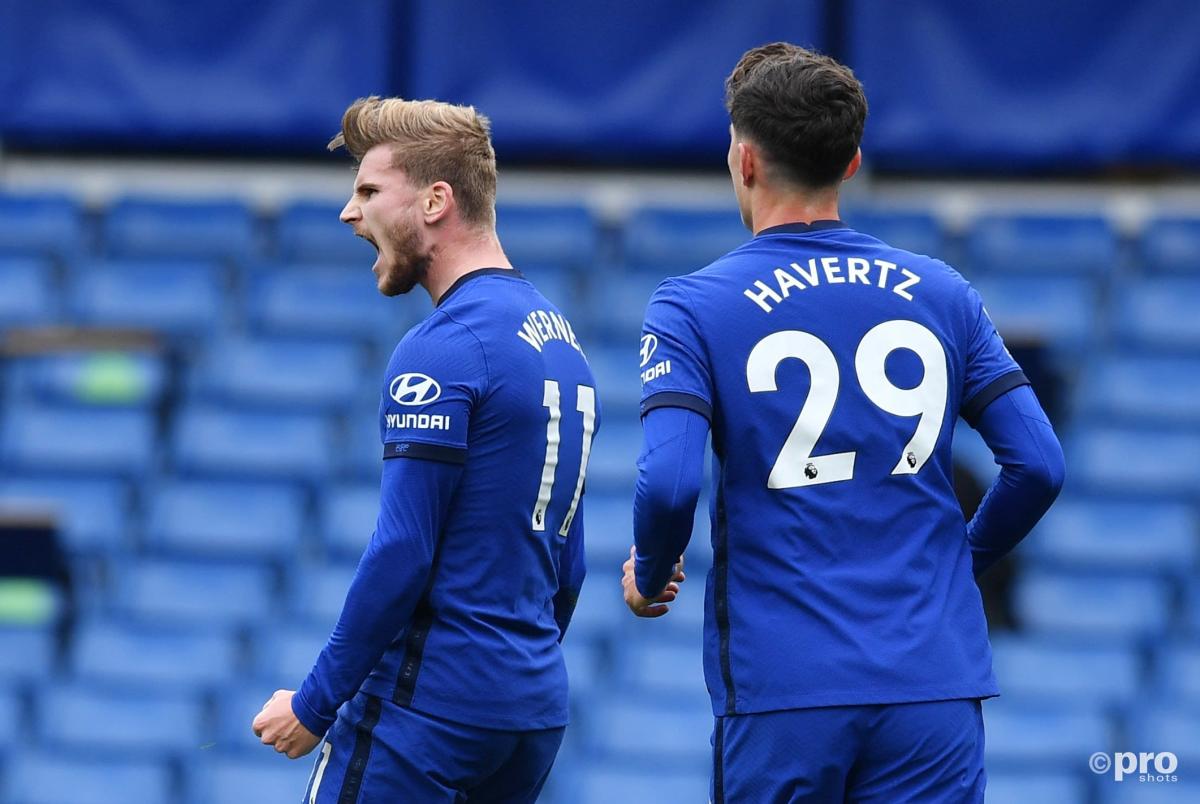 Kai Havertz has explained how Timo Werner helped him as the two forwards made difficult starts to their Chelsea careers.
Chelsea are away to Aston Villa on Sunday as they look to secure a top-four finish in the Premier League.
READ MORE: Havertz and the biggest transfers of all time
That would assure them of a Champions League place before they play Manchester City in the final of that competition next week.
Havertz and Werner have become increasingly important for Chelsea during the run in.
But both struggled initially in the Premier League. Their dire form after signing in big-money moves is often cited as one of the reasons Frank Lampard was sacked as manager and replaced by Thomas Tuchel.
Havertz has explained why he found top-flight football in England so tough. He was glad to go through it with fellow Germany international Werner, with the pandemic and a packed fixture list not helping his settling in process.
"To be honest, it's very tough. It's a big change," Havertz said to Sky Sports about his transfer.
"It's very hard because you play every three days and the intensity here is much more than in Germany, to be honest.
"Of course it's a big change for us but for me it always felt good to have Timo next to me because we can talk to each other.
"We were both in very difficult situations and he was also unlucky this season.
"But I think right now, for two or three months, we both play very well and I hope we can continue like that.
"When you come to London you want to live the life here but in the last few months, it was not possible.
"You always had to stay at home and things like that, so we didn't experience much from the city. Only football always.
"But hopefully next season that will change a little bit and we can experience a little bit more.
"I know it was a tough season for me, not the best season of me. But I knew before I came it would take some months to adapt to this league, to the country, and since [the last] two or three months I feel very confident."
Havertz loves new position at Chelsea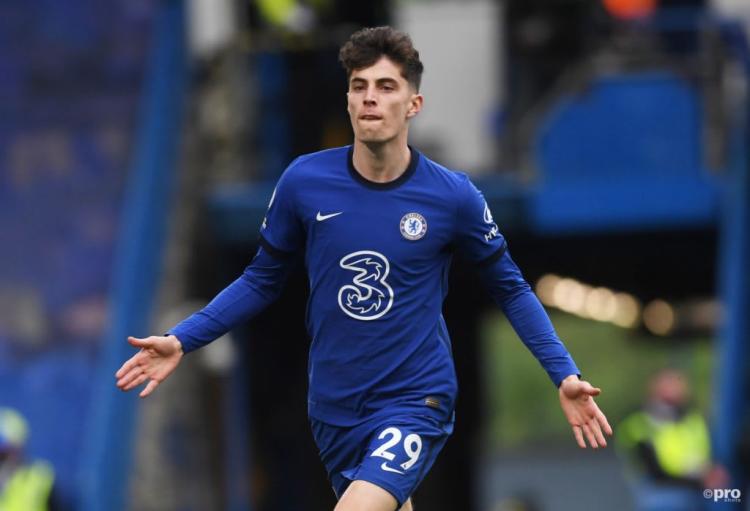 Havertz was also asked about playing as a false nine, which has helped to revive his Chelsea fortunes.
He added: "For me it's a good position and I like it. I feel very comfortable there.
"I'm not the big guy in the middle like some strikers. I play the position a little bit different.
"That's why it's good we have a lot of quality players up front next to me, and it's always easy to play with them.
"I always like to go into the spaces and get the ball there and I like to play up front near to the goal, that's also very good for me, so all in all I think I like the position and it suits me.
"[In recent months] I play well, I score goals, I assist some goals and that is what I want to do.
"Of course it was not the best season but I always look forward step by step and try to do my best to help the team.
"I know I can do a lot better, and hopefully I will do better in the next season."
Havertz: Chelsea stats in 2020/21
| Category | Statistic |
| --- | --- |
| Games | 43 |
| Starts | 28 |
| Goals | 8 |
| Assists | 7 |
| Man of the match | 3 |
Havertz club stats this season from FootballCritic
Victory against Villa will ensure they finish third in the table ahead of Liverpool and Leicester City.
"Right now the most important thing is to finish well," added Havertz.
"You have to put your ego aside and give your best for the team.
"After Sunday we can fully focus on the Champions League final but right now, in every player's mind is only the game on Sunday."