Harry Kane lost all his negotiating power in 2018 mistake – Carragher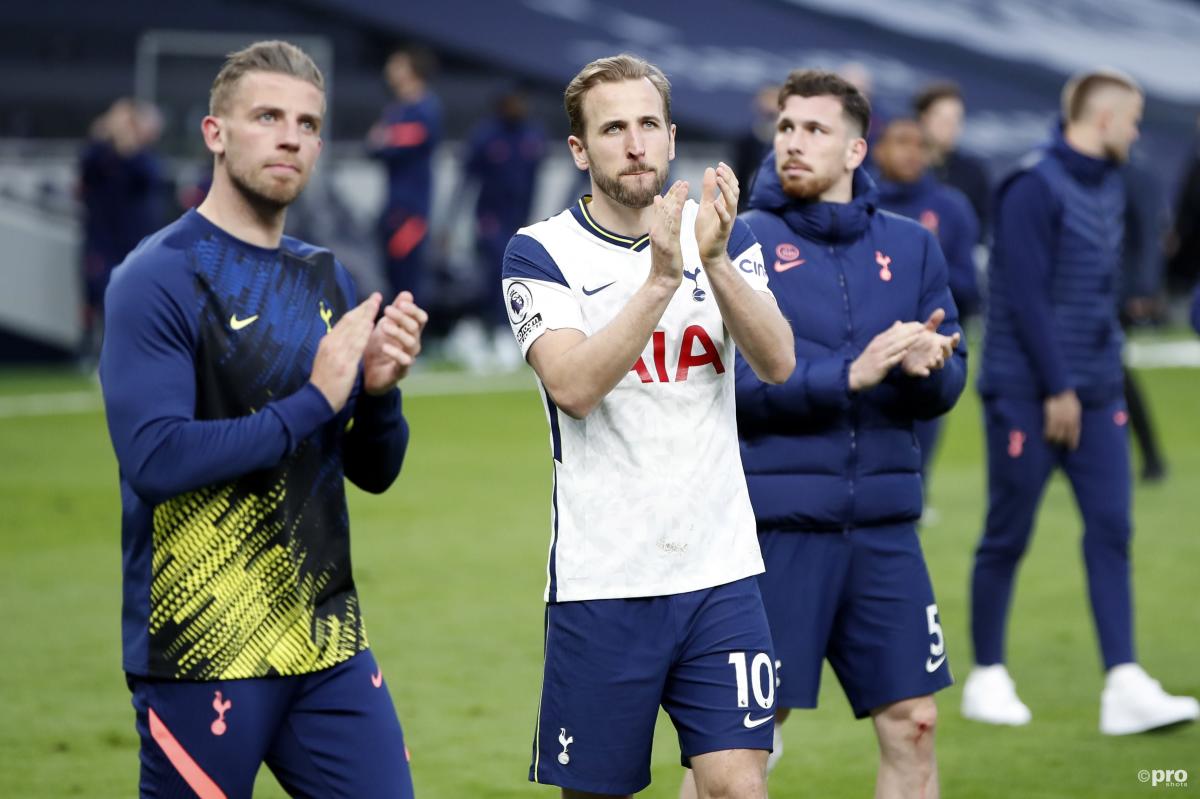 Harry Kane has lost the opportunity to get the move he truly wants due to waiting too long and making an error in judgement in 2018, according to Jamie Carragher.
The former Liverpool defender wrote in the Telegraph that not many clubs at all would be able to fork out what is being spoken about as up to £120 million for the England captain.
"By committing to a six-year contract in 2018, Kane has lost all of his negotiating power," Carragher wrote.
Carragher believes Kane would "effortlessly" fit into Liverpool's attacking system and the Reds "would love" to sign him, but that the finances are impossible to make work.
Kane is approaching his prime as a 27-year-old, but Carragher questioned why any club would break the bank for him when there are younger and equally impressive options available.
"Any club thinking of spending over £100m on an attacker will look at those in their early 20's like Kylian Mbappe, Erling Haaland or Jadon Sancho," he said.
"Kane is pushing for a move at an inopportune time."
READ MORE: Wayne Bridge explains why Kane will pick Man City over Chelsea
With three years still remaining on that six-year deal, Carragher believes Spurs chairman Daniel Levy won't have any reason to even consider selling his star man.
"Everyone is anticipating a fight between the player and the chairman, but the reality of the situation is this: Levy won the day he convinced Kane to commit himself to Tottenham until 2024," he said.
Harry Kane's Premier League career
| | |
| --- | --- |
| Stat | Kane |
| Appearances | 244 |
| Goals | 165 |
| Assists | 33 |
The three clubs most heavily linked with Kane are Chelsea and Manchester neighbours United and City.
Of those, Carragher said a switch to Stamford Bridge would be "too inflammatory to consider" given Spurs' rivalry with Chelsea, and suggested City would be looking for a striker to carry them through the remainder of the decade as they part ways with Sergio Aguero.
In his opinion, that leaves United as the most viable option. United have more of an emphasis on present day given they have not won the league for eight years, nor made it past the quarter-finals of the Champions League for a decade.
Kane has been linked with a move away from Tottenham for some time now, with Real Madrid and PSG also considered as options abroad.
This appears to be the closest he has been to leaving, though, and this looms as the token major transfer saga to run through the entirety of the summer.