Fernandes reveals Man Utd boss Solskjaer's biggest strength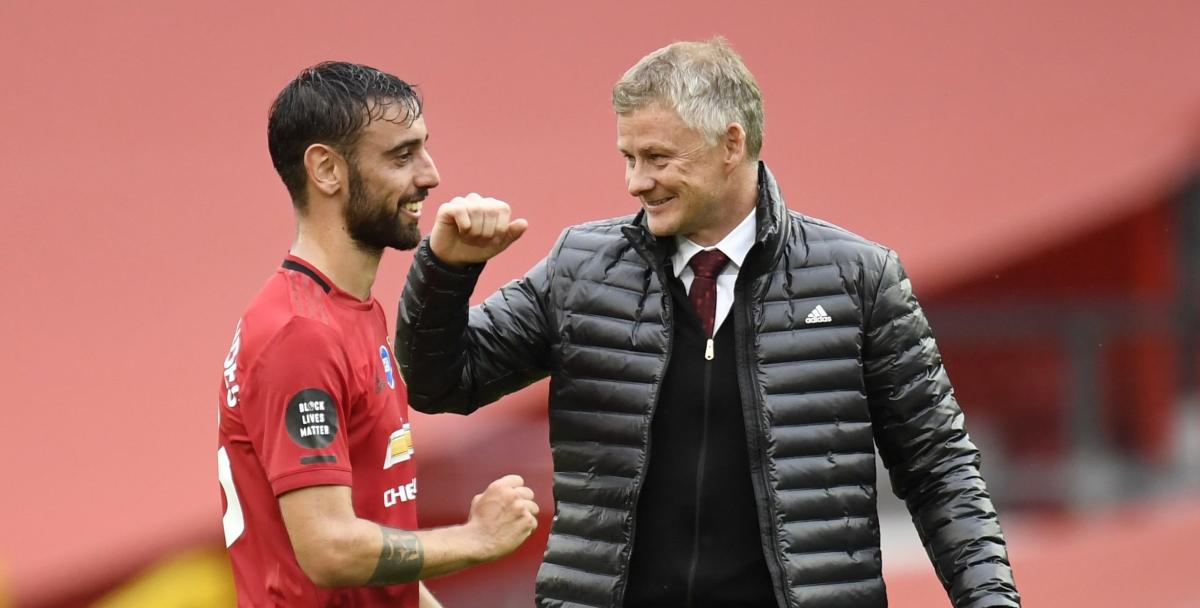 Manchester United star Bruno Fernandes has spoken of manager Ole Gunnar Solskjaer and has explained what has made him a success at Old Trafford.
Solskjaer has been at the helm as United have claimed second in the Premier League and have moved into the Europa League final, in which they will face Villarreal.
READ MORE: Anthony Martial to give Man Utd edge over Chelsea in Kane race?
Fernandes has been one of his key generals on the field, playing 37 times this season while chalking up 18 goals and 12 assists.
The former Sporting CP playmaker has hailed Solskjaer.
Speaking to Stadium Astro, he said: "I think the human part of the coach is the best. Sometimes, with the kind of players we have – you always have big players when you're at a club like Man Utd – so sometimes you just have to manage the human part of the players.
"You know that if the human part is OK, they follow your rules and go the way you want them to go."
Fernandes on Cavani
Meanwhile, Fernandes was credited with an assist for Edinson Cavani during Tuesday's match with Fulham. He was adjudged to have flicked on a pass from David de Gea to the Uruguayan, who lofted a brilliant finish into the net from around 40 yards.
Cavani has just signed a new deal with Man Utd and while Bruno is delighted to see his club-mate stay, believes the relationship can be mutually beneficial.
"We can learn from each other," he said when asked if Mason Greenwood can benefit from the Uruguayan's know how. "It doesn't matter if you're experienced or younger. Of course, the experience from being in football for such a long time can give you some advantages and can help you to in some situations.
"Edi has a career that speaks for itself. Mason can learn from him, but not just Mason. It doesn't only need to be from the strikers. We all have something to improve. "
'No-one cares about the players'
Meanwhile, Fernandes also had a dig at the authorities for their fixture scheduling, with Man Utd having played five matches in 12 days.
"No-one cares about the players, if they get injured or not," he said. "We've seen that in the last three games. If I could, I'd play every day. It's too difficult to play every two days at this level. The Premier League, FIFA, should take better care of the players.
"We players should say more what I'm saying. It's not fair, especially towards the end of the season."
Man Utd and Fernandes still have two matches to play this season, a trip to Wolves on Sunday and the Europa League final with Villarreal next Wednesday in Gdansk.