Anthony Martial to give Man Utd edge over Chelsea in Kane race?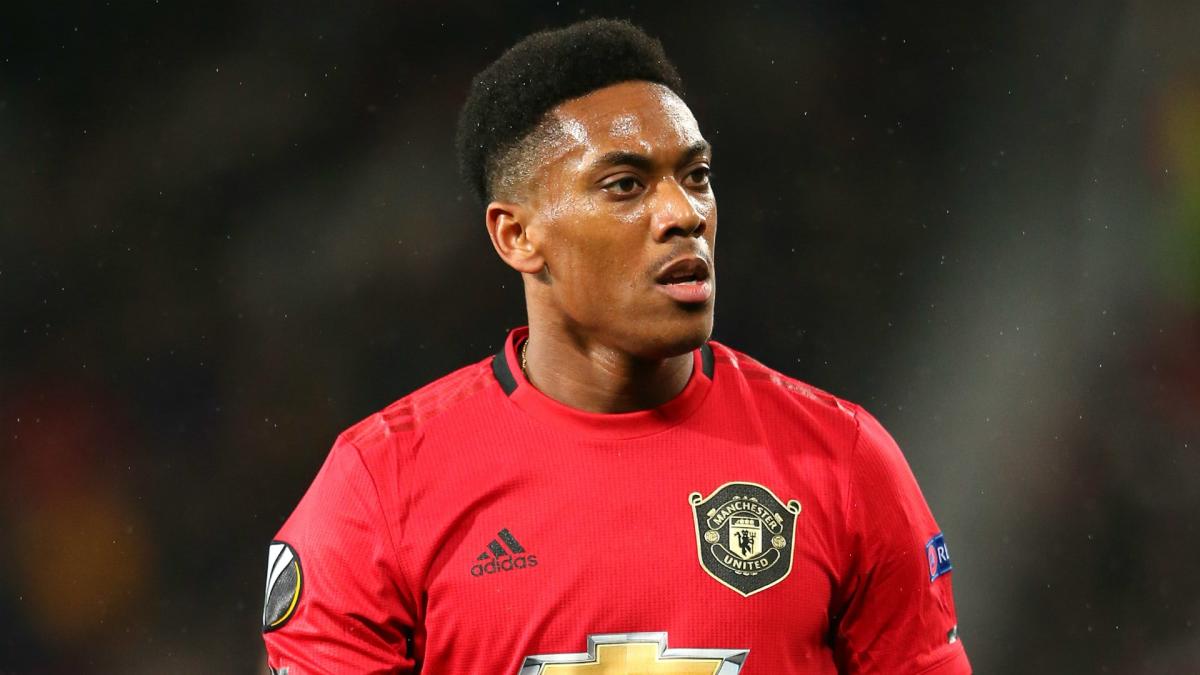 Harry Kane is currently being chased by Manchester United, Chelsea and Manchester City, with Anthony Martial potentially key to unlocking a deal with Tottenham.
There are conflicting reports of Kane's status at Tottenham. While some suggest that he wishes to stay with the club and will not be sold, others are insistent that he wants to depart in order to win trophies.
READ MORE: How would Harry Kane fit in at Man Utd?
If a deal does take place, it is likely to be a lavish one. Indeed, there has been talk of a fee of up to £150 million for the England striker.
Clearly, it is not in the interests of the buying club to spend so much money during a time of financial uncertainty, so a part-exchange deal could be favoured by the buying clubs.
Martial third choice at Man Utd
It is in this regard that Man Utd and Man City could hold a trump card over Chelsea. Indeed, the Daily Mail reports that Spurs have targeted Anthony Martial of the Red Devils and Gabriel Jesus of City as players they would welcome if Kane were to successfully force a way out of the club.
For their part, Man Utd would likely be happy to offload Martial. If Kane were to arrive, the France international, who has not been included for the Euro 2020 squad, would tumble down to third pick at centre-forward, also behind Edinson Cavani. While he is versatile enough to play in other roles, he has not been in the form to start in these positions. As such, he would become surplus to requirements.
With Tottenham needing an additional centre forward if Kane were to depart, they may see themselves as being able to unlock Martial's full potential. As such, the trade, which would also see many millions of pounds flow from Man Utd to Spurs, could be seen as logical.
With Man City having also proven that they can perform exceptionally without a centre forward, they could similarly part with Gabriel Jesus without a problem.
Chelsea, though, do not have such a player in their ranks that has piqued Tottenham's interest. The Blues, however, showed a greater willingness to spend than any team in the world during 2020.
Should Kane depart Tottenham in the summer, it is clearly a saga that has a long way to run, and Man Utd, Man City and Chelsea will all have their part to play.