Aymeric Laporte finds it 'difficult to accept' diminished role in Man City squad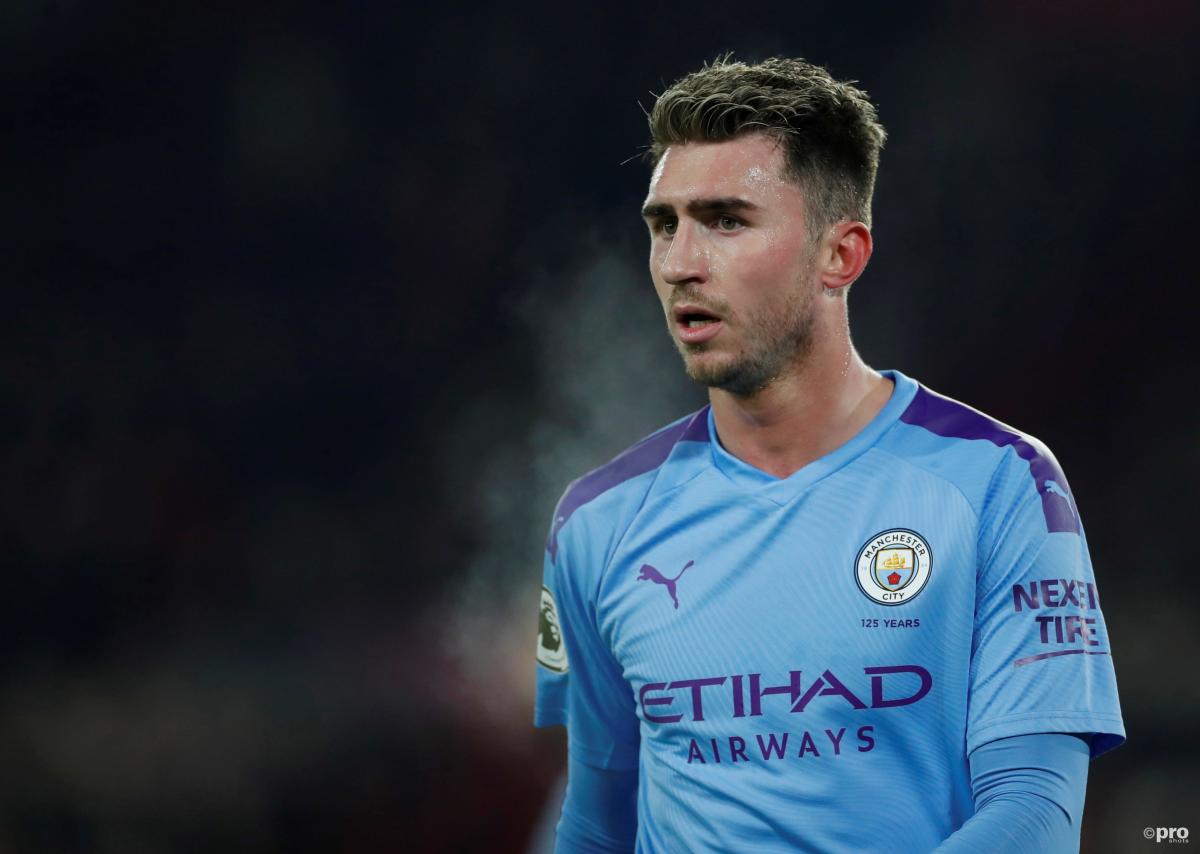 Manchester City central defender Aymeric Laporte has admitted that his diminished role in Pep Guardiola's squad is "difficult to accept" and can't commit to a long-term future at the Premier League club.
The central defender, who recently swapped his allegiances from France to Spain, was a regular for City when he wasn't injured last season.
However, last summer the English giants signed central defenders Ruben Dias and Nathan Ake for a combined £100 million and as a result Laporte's role in the team has notably changed.
READ MORE: Raphael Varane refuses to rule out Real Madrid exit this summer
Rather than partner Dias when fit, the Spain international has instead found himself sitting on the bench for much of the season.
Indeed, in this season's Premier League campaign the 27-year-old was an unused sub on 12 occasions.
And when asked about his diminished game time in Guardiola's squad, Laporte was happy to admit that he doesn't like the new set up. 
Laporte: I hope I can have a good Euros, then we'll see what can happen
"It's a very different challenge because I never played less than this year. For me it's very different, that is difficult to accept," the City defender told the Independent.
"I try to train every day like normal. I try to keep my rhythm and when I have to play I try to do it as best as possible. Personally, I'm happy with what I've done this season.
"When I've played, I've played really good. Of course you can always improve but I am happy with all that, and I hope I can do a very good Euros, then we'll see what can happen."
Having signed for just under £60m in 2018, Laporte still has a contract at City until 2025, but the defender has suggested that his new situation may change whether or not he'd be willing to stay at the club.
"When you asked me that in this period I was playing more I think or maybe less but I don't know, the situation is very different now," he added. "I will not say nothing here, it's something personal."