Who is Jordan Larsson? The son of Henrik who could be on his way to Dortmund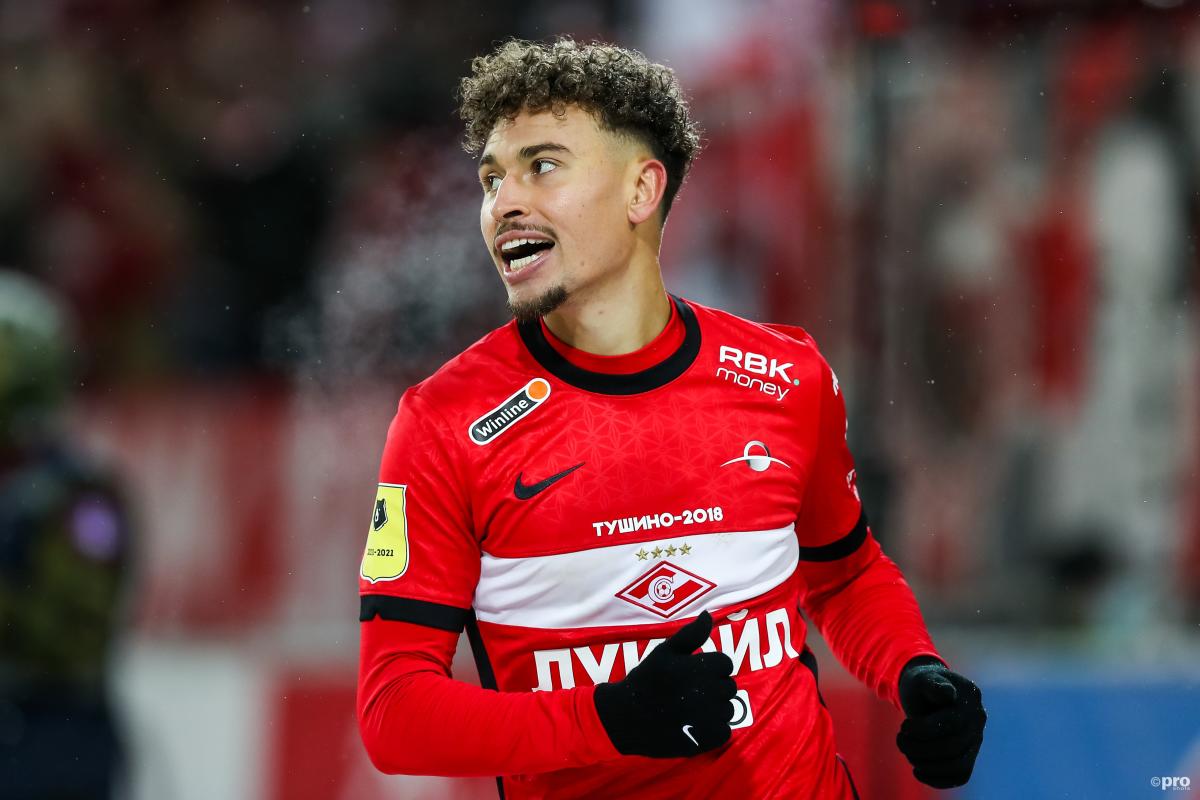 Though he certainly has a lot to live up to due to his father being the legendary Henrik Larsson, Jordan Larsson has been carving out an impressive career for himself, particularly recently.
The 23-year-old has already have five clubs in his senior career, but has apparently found his home and his goalscoring touch at Spartak Moscow where he has consistently found the back of the net.
But, how much longer will Moscow be his home?
What position does Jordan Larsson play in?
Larsson primarily features as a central striker, but can also play in an inside forward role on the right wing.
How good is Jordan Larsson?
There will always be unfair comparisons made with his dad Henrik, but the former Celtic and Barcelona star didn't really emerge as the goalscoring legend we all know until he moved to Glasgow at the age of 26, making him a bit of a late bloomer.
So, there is still time for Jordan to earn a big move somewhere and attempt to emulate his dad, even if his career should really be looked at as a separate entity.
Unlike Henrik, Jordan Larsson is predominantly left-footed and although there are echoes of the grace his dad had on the ball, he probably has a better turn of pace which allows him to play on the shoulder more.
He is currently enjoying the best form of his career in front of goal as in the 2020/21 season for Spartak Moscow he has scored 12 goals and recorded five assists in 23 league starts.
Even with a portion of the current campaign remaining, he has already surpassed his previous top goalscoring season which was 11 when he played with Norrkoping in Sweden in 2019.
In the Russian Premier League this season he has the second-highest tally of man of the match awards with five, behind only Christian Noboa on seven.
Jordan himself has previously discussed his desire to make a name for himself in his own right and not due to his dad.
"I think for every player it's a dream to play in the Champions League and like you said there have been some rumours you know since my father is who he is, but no for me, my whole life has been about proving I'm a good player, that I'm my own person you know," he told RT Sport.
"I think a lot of people who don't know me think of me as just Henrik Larsson's son you know. The more I've progressed in my career the more and more people have started to know the name Jordan Larsson so I just want to continue on that path and of course to be able to play in the Champions League with Spartak will be a big dream.
"To compete against the best players in the world is I think what every player wants and what I dream of as well so yeah if we can succeed with that this year I'd be really proud of the team and also will be looking forward to next season."
What clubs are interested in Jordan Larsson?
Mainly due to Henrik, Larsson has been constantly linked with a potential move to Celtic at some point in his career, though there has been no concrete interest reported from the Glasgow giants as of yet.
Most recently Larsson has been rumoured to be a target of Borussia Dortmund as a potential replacement for Erling Haaland should the big Norwegian be sold this summer.
However, Dortmund still may actually pursue the acquisition of Larsson in order to add more depth in their centre-forward role alongside Haaland and youngster Youssoufa Moukoko.
West Ham have been searching for a centre-forward for around a year now, and have apparently turned their attentions to Larsson also.
When does Jordan Larsson's contract expire?
Larsson's contract with Spartak Moscow expires in June of 2023.
What is Jordan Larsson's Instagram?
Larsson's Instagram account has 82k followers as of March 2021.
Who is Jordan Larsson's girlfriend?
Larsson is engaged to fiancé Bianca Waller, with the pair expecting their first child.