'Like me, Kane might need to leave Tottenham for success' – Berbatov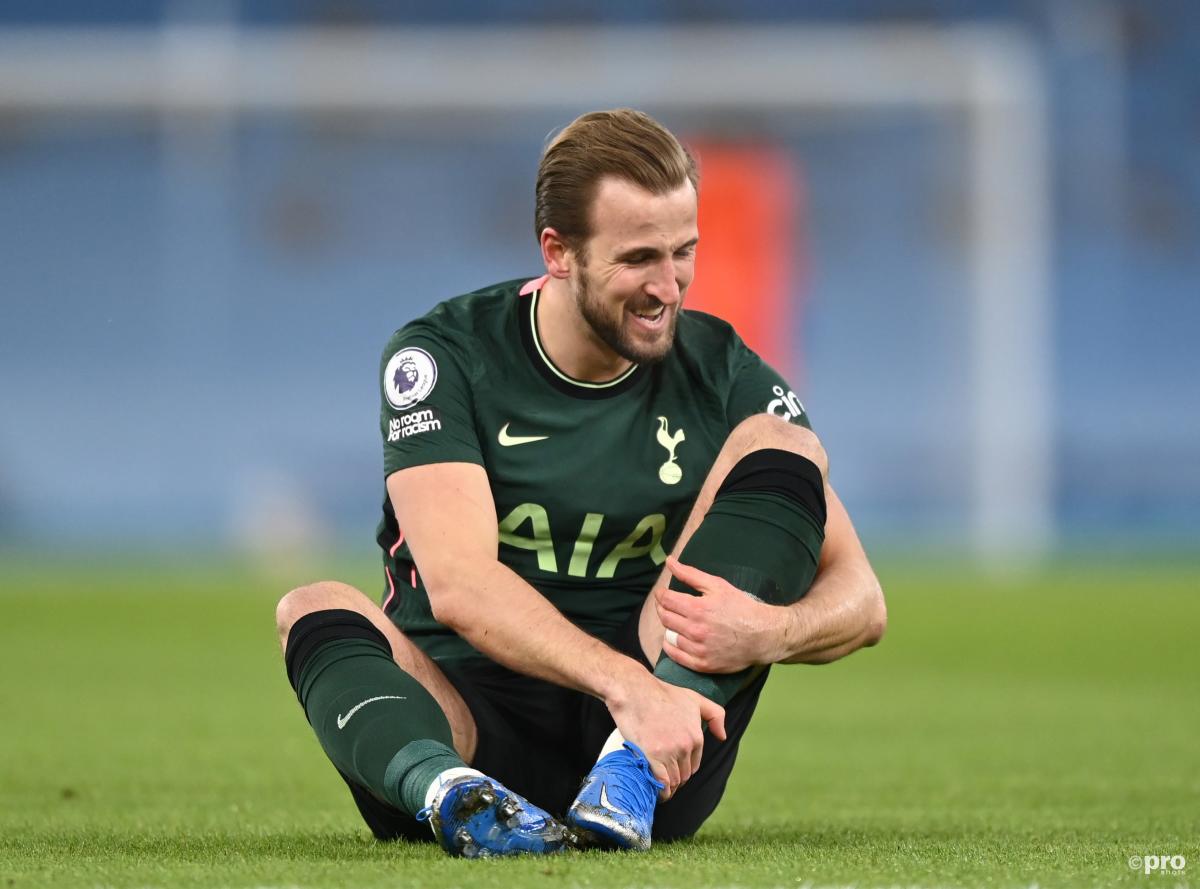 Dimitar Berbatov believes Harry Kane might need to leave Tottenham to achieve more success, just like the Bulgarian did when he made a deadline day transfer to Manchester United from the North London side in 2008.
Kane remains one of the most prolific forwards in Europe and has added another dimension to his game this season as only Bayern Munich forward Thomas Muller has recorded more assists than the England star in Europe's top five leagues.
READ MORE: Man Utd, Chelsea and Tottenham – How Mourinho made £55m from getting sacked
However, he is yet to win a major trophy with Tottenham, and in the prime of his career at 27, many pundits have suggested he may have to finally move on from the club in order to start collecting winner's medals.
He has the opportunity to win the League Cup this Sunday when Spurs take on Manchester City, but it may not be enough to convince him to stick around.
Berbatov advises Kane
Berbatov was in a similar situation over a decade ago, as he would eventually complete a £30 million transfer to Man Utd, where he would go on to win two Premier League titles.
"I was thinking about my own success, my personal path in football because me, coming from a small country, I always wanted my whole career to play for one football club like (Paolo) Maldini, like (Ryan) Giggs," Berbatov said in a recent video call with the media.
"But it was never going to happen for me because I come from Bulgaria, so to end up in England, then chase my dream was a dream come true for me. 
"And then when you hear that one of the biggest clubs wants you after you've tasted the success of winning a trophy, let me tell you something, things change dramatically.
"Because you think, 'this is a once in a lifetime opportunity to win more, so I'm not going to miss it'. I knew I would disappoint some people, some people would be angry but, in the end, this is my own path, my own success story, so I needed to write it in my own way.
"That's why I took that decision and, probably, we will see it happen again soon because Harry Kane is in my position now where I was before. It's difficult, it's stressful, a lot of questions in your head, but in the end I needed to write my own story in football."
If Kane were to leave Tottenham, he would likely not be short in suitors looking to complete a big money deal.
Sergio Aguero is confirmed as leaving Manchester City this summer so Pep Guardiola will be on the lookout for a new centre forward, while Man Utd are also in the market for a new number nine, with Edinson Cavani likely to leave at the end of his contract.