Guardiola refuses to rule out spending £100m on a player at Man City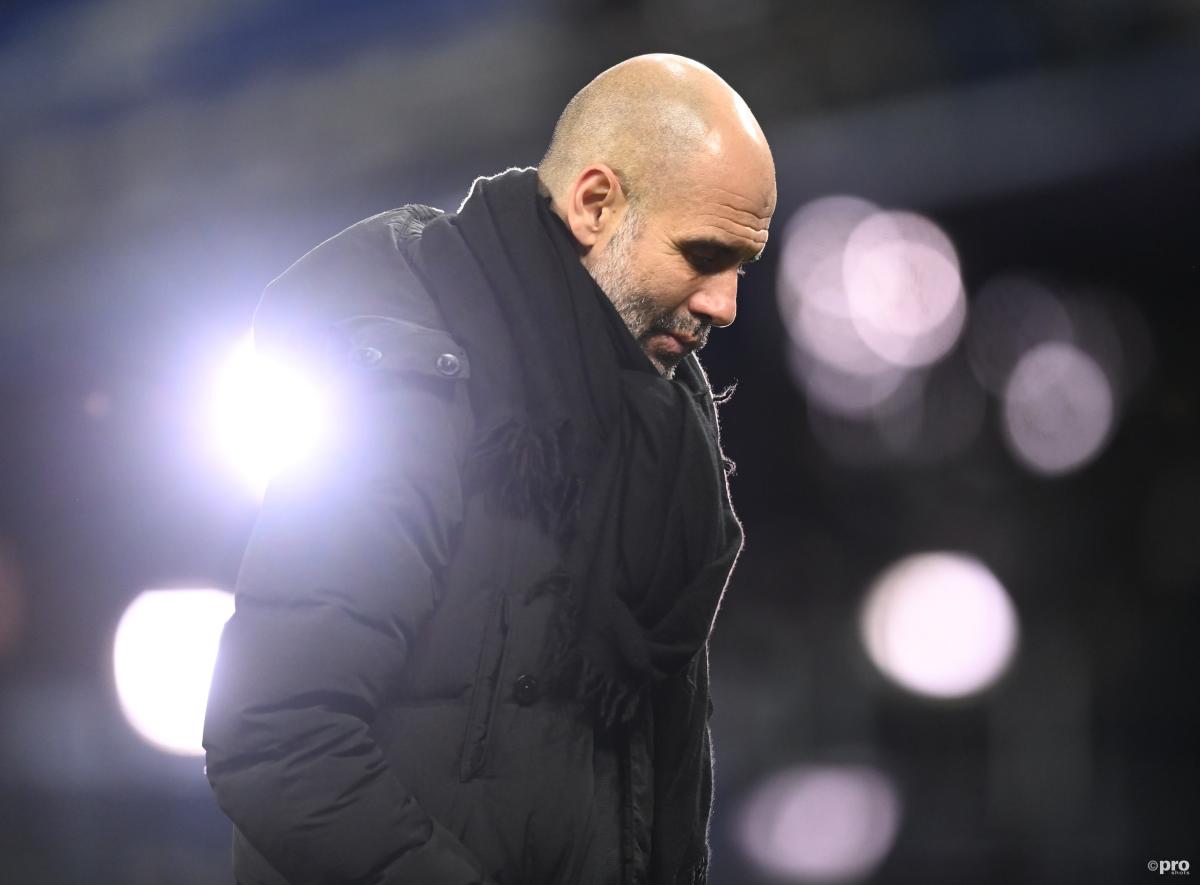 Manchester City boss Pep Guardiola says there are financial reasons why the club has not yet spent £100 million or more on the one player despite their riches, but refused to rule out in happening in the future.
The Premier League side are one of the richest clubs in the world currently and are arguably one of only a handful who could even think of spending such a sum for a transfer fee.
With Sergio Aguero leaving this summer, City have been linked with a big money move for Borussia Dortmund striker Erling Haaland.
Only last week Guardiola stated that Man City would not be able to afford to sign the big Norwegian.
Something has changed in the time since, though, as Guardiola insists it will ultimately be up to the club if they decide to sanction a transfer for such an exorbitant fee, like it would take to land Haaland for example.
"So far the club has decided not to spend not close to £100m for a player, or more than £100m on a player," he said in the press conference for Man City's Champions League encounter with Dortmund this week.
"Maybe in the future it is going to happen if they decide it is necessary to improve the team for the next five, ten years, for many reasons.

"But so far the club, the organisation, the CEO, the sporting director decided not to do it and that's why they didn't do it. But maybe in the future – I don't know."
Will Man City sign Haaland?
Due to Haaland's exploits for RB Salzburg in the first half of last season and over the past 14 months with Dortmund, he has emerged as one of the hottest properties in world football, wanted by most elite clubs.
As well as Man City; Manchester United, Chelsea, Bayern Munich, Barcelona and Real Madrid have been credited with an interest in him.
In 31 starts in all competitions this season, he has scored 33 goals.
Last week the rumour mill went into overdrive when Haaland's agent Mino Raiola was spotted in Barcelona ready to talk to president Joan Laporta about a potential move for his client to Camp Nou.
Many suggested afterwards that this meant Barcelona were at the top of his list of suitors, but recent reports say Raiola is planning to meet with all the elite clubs interested in signing Haaland.
Both Man City and Man Utd will be on the lookout for new centre-forwards this summer, while Real Madrid have identified Haaland or Kylian Mbappe as their new 'Galactico' target in the transfer window.