Gerard Moreno should be a target for every major European club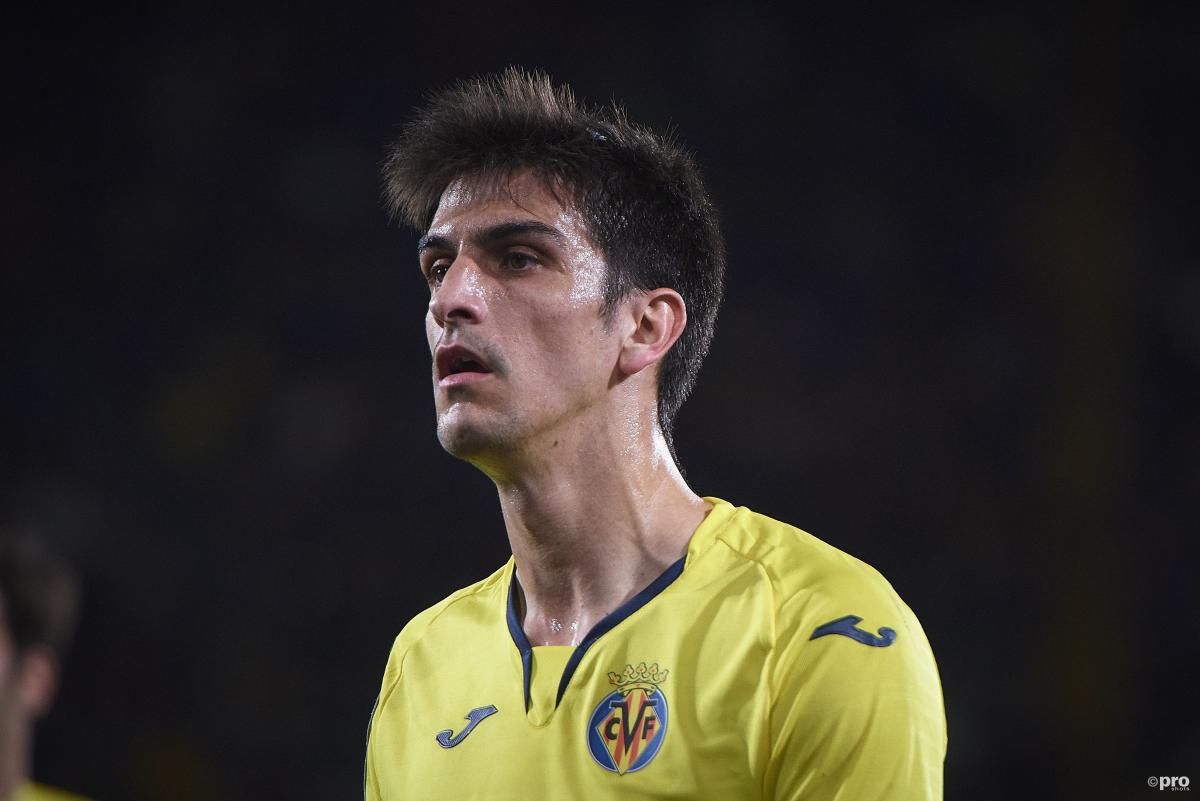 First published 25 March 2021.
Karim Benzema, Luis Suarez and Lionel Messi continue to collect the plaudits in La Liga.
But Gerard Moreno is having the best season of his career and in normal times, there would be a list of suitors queuing around the block to sign him up.
Indeed in FootballCritic's form rankings, we have Messi, Robert Lewandowski, Benzema, Erling Haaland, and then Moreno. Quite the company he is keeping.
The 28-year-old has been somewhat of a late developer, having spent time on loan at Mallorca in the Seguna Division before being sold to Espanyol in 2015. But 19 goals in 44 appearances in his last season convinced Villarreal to buy back their 50% share of him for €20m in 2018 and it has been a wise move on their part.
In 2019/20 he picked up La Liga's Zarra Trophy, given to the Spanish player who scores the most goals in league competition, with 19. And he is currently on 16 goals for this season in just 21 appearances, meaning he is almost certain to win it again.
Moreno: La Liga statistics
Moreno's total is padded by penalties – he has scored seven of them and is an excellent spot-kick taker – but it takes nothing away from his exploits in a season where Villarreal's form has veered from sensational to head-scratching.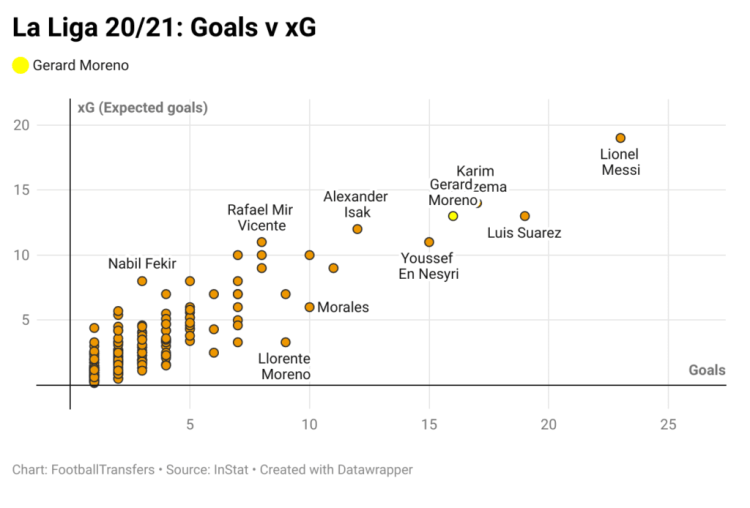 The above chart shows the company he is keeping. If we look at goals versus expected goals, Messi is in the standard graphical position for the greatest player ever – the top right. But Moreno is in mixing it with Suarez and Benzema, with his 16 league goals on an xG of 13.
And his shooting is worth noting, too, he hits 3.3 shots per game in La Liga, which doesn't put him among the most prolific in the league, but he lands 1.7 on target, a shot accuracy of 51% – which puts him in the top four in the division. As does his 22% conversion rate. He doesn't pepper the goal, rather picks his spot and makes the goalkeeper work.
But Moreno's game is about more than simply scoring; only Lionel Messi (19) has created more Big Chances – that is, chances where the forward would be reasonably expected to score – than Moreno's 12. And his expected assists total of eight ranks him at 7th in the division.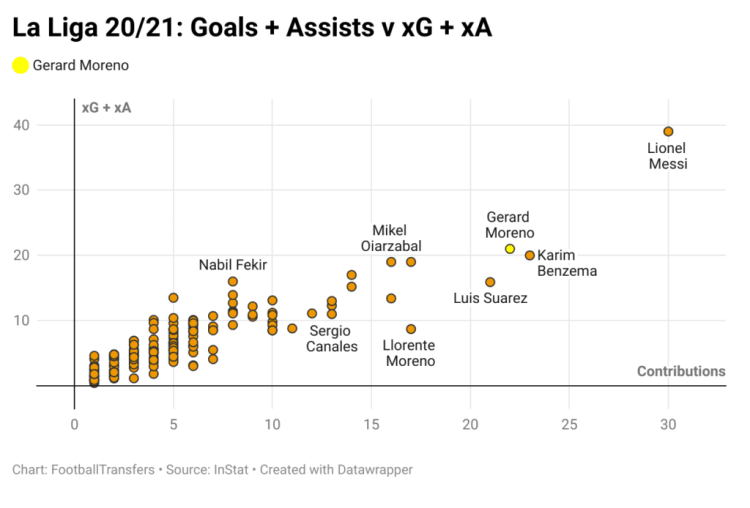 As shown in the graph above, he retains esteemed company for xG + xA combined versus his actual contributions.
Gerard Moreno: Manchester United?
Manchester United have been consistently linked with Pau Torres, Moreno's Villarreal team-mate, as they look to strength their defensive options.
But with rumours that Edinson Cavani will be departing to move to Boca Juniors, and Anthony Martial continuing to provide well below what is expected of him, United should really be looking at their options at the other end of the pitch.
He had a superb profile; excellent statistics, used to playing alone up front or as part of a two, thrives in a possession-based side and has the physical attributes to compete in the Premier League.
Moreno: What happens next?
It's unlikely that United would be interested because he doesn't fit their profile. Moreno is 29 in April and still has two years on his contract. Villarreal are well-run and won't be forced to sell in the summer to offset coronavirus-related issues, so they could command a good fee, likely in the region of €40m.
But just because he's not for United, he has a style of play that would be eye-catching for many. He has a cultured left foot, shows guile, game intelligence and has a more than good chance of leading the line for Spain at the Euros. There are very few players in Europe with a package like Gerard Moreno. So what are you waiting for?