'Anger, frustration, but it's still my club' – A Chelsea fan reacts to Super League inclusion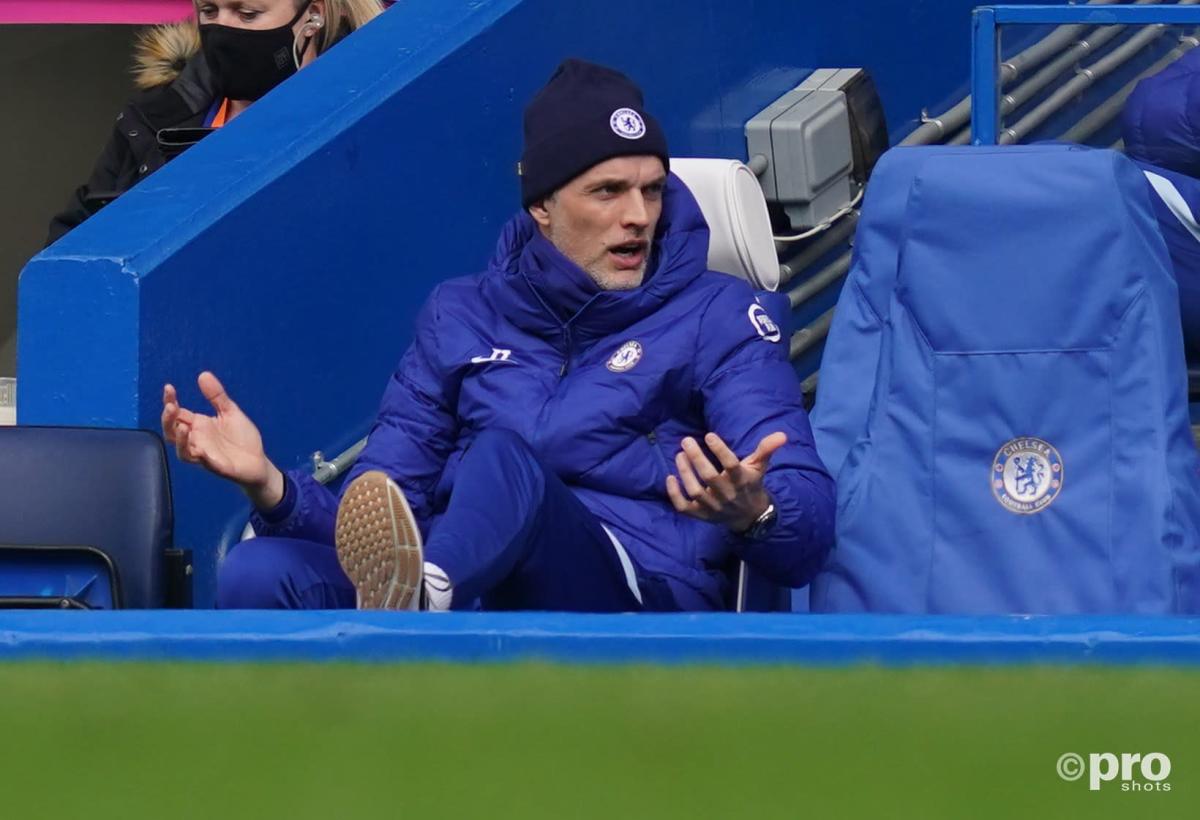 Fans of the 'big six' in England rarely have it tough. Unlike supporters of lower league clubs who face potential collapse due to financial trouble on a seasonal basis, or fans of relegation threatened clubs in the Premier League, we often see our team win, and the chance of a major trophy presents itself almost every season; Manchester City, Tottenham and Chelsea have such a chance this year.
However, amidst the announcement of the new European Super League, it's fair to say that we are suffering right now.
READ MORE: How could England line up without players from Super League clubs?
The games we would play in a league with no relegation will be perceived as meaningless friendlies, and whilst the competitive edge that current fixtures have is what we love, we would lose that.
Furthermore, the threat of being banished from the Premier League altogether is one that has us despairing the decisions of our owners.
As a Chelsea fan, I've seen my team experience immense success in recent times, and looking at just this season, there's potential for us to be kicked out of the Champions League because of our decision to join the Super League. Under Thomas Tuchel we have reached the semi-final of Europe's elite club competition for the first time since 2014, and that hard-work could all be taken away in the blink of an eye, in the signing of a pen on a dotted line.
It's hard to quantify the mixture of emotions. On one hand, I feel the same sense of anger and frustration as every football fan, pundit and player on the planet. On the other hand, I have a realisation that whilst the club I love is part of a drastic and unwanted change in football, it's still my club, and it's difficult to turn my back on Chelsea.
Of course, Roman Abrahmovich has provided us with so much since his arrival at Chelsea, and our success since then is largely in part to his injection of money, but that shouldn't give us the right to leave English and European football as we know it.
Fans have a voice, and that voice is being shouted from the rooftops right now, but it may not matter. The idea of superstar teams and players facing off each week is intended to provide more drama, more excitement to a sport that needs no such intervention.
It's a sport that thrives on the unexpected, the insane and the wonderful on a regular basis. Demba Ba's late winner against PSG in 2014 took us to the aforementioned Champions League semi-final, and that goal was celebrated as if we'd won the competition. Our Europa League demolition of Arsenal springs to mind as well, as does Mehdi Taremi's world-class bicycle kick against us just a few weeks ago. It may not have been an enjoyable moment for me, but for Porto fans it was a special goal, even though they were unable to qualify. We wouldn't be able to play against Porto in the Super League, but they ran us a close race across two legs, and perhaps deserved to win the tie.
Back to the point of superstar players facing off, the Super League president expressed his point that the competition would allow the best of the best to play against each other every week, something he believes is necessary.
However, the beauty of seeing Kylian Mbappe and Lionel Messi battle it out in this year's Champions League last-16 tie, was that is rarely happens. We got to see the master and the apprentice duel between each other, and it was spectacular. Make that a weekly occurrence, and the novelty will soon wear off.
As a Chelsea fan, it would easy to say "I want to win each week" and use that as justification for not wanting the Super League, but that's nonsense. Every fan wants to see their club tested against the best, but the joy of the Premier League, for example, is that anyone can beat anyone.
David vs Goliath stories are what makes football special, so even though Chelsea losing 5-2 to West Brom was embarrassing and a hard pill to swallow, I could appreciate the job that Sam Allardyce's team did.
The underdog story is always the most interesting and the most wanted, so as a Chelsea fan, I often go against the grain in wanting the 'bigger' team to win when we play. However, take away the 'smaller' teams and football isn't football, everyone can see that.
What can Chelsea players do?
Now, do I expect Chelsea players to come out to the press and give a statement signalling their hatred of the situation? Not necessarily. But in our game against Brighton and Hove Albion tonight, it would be a welcome sight to see Tuchel's players show their support for the Premier League, and just like James Milner did last night, say they don't want the Super League to be introduced. Is that too much to ask for?