Mbappe lacks nothing to succeed Messi and Ronaldo as football's best – Pochettino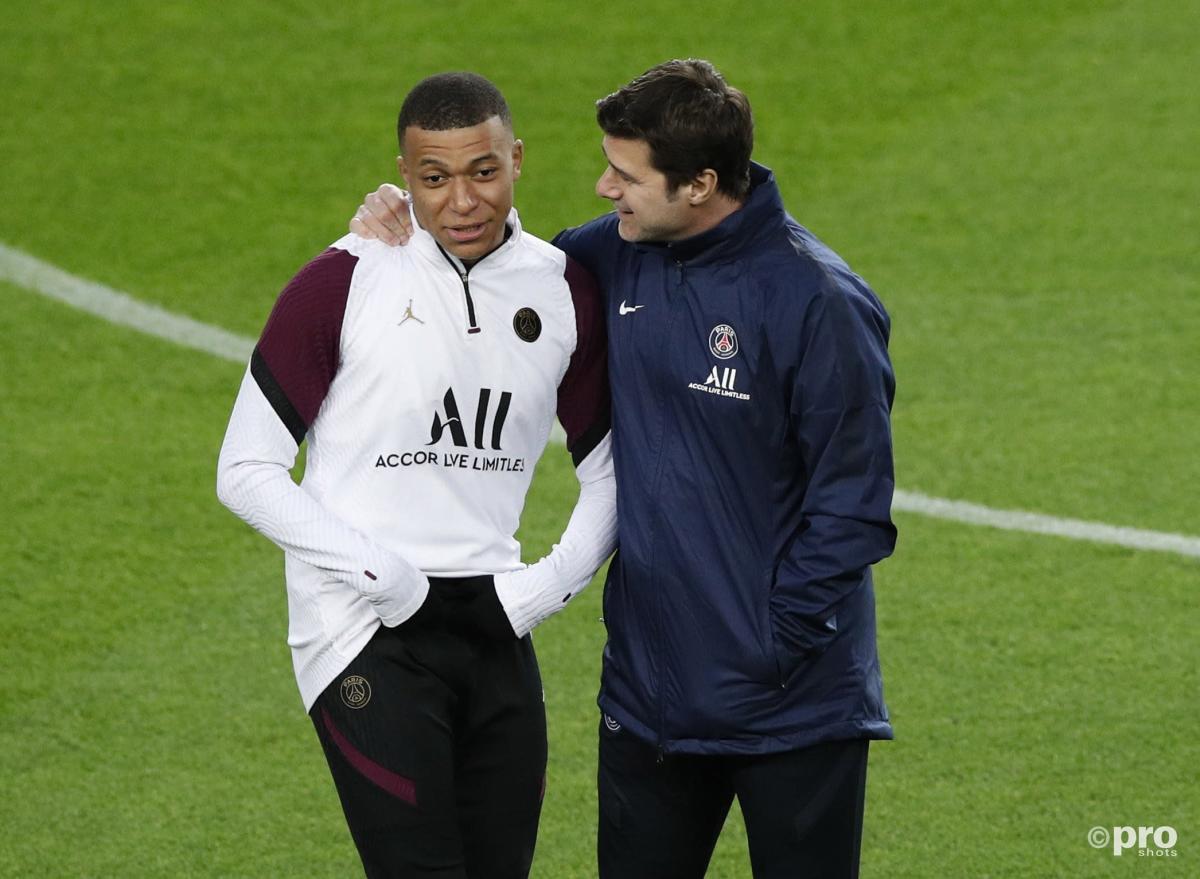 Kylian Mbappe has all the tools at his disposal to succeed Lionel Messi and Cristiano Ronaldo the best player on the planet, according to Paris Saint-Germain head coach Mauricio Pochettino.
Messi and Ronaldo are both well into their 30s, while Mbappe at 22 has been widely tipped as the heir to the throne of the superstar pair, who have shared 11 Ballon d'Or titles.
Mbappe, who is a transfer target for Real Madrid, highlighted that potential a fortnight ago as he scored a hat-trick for PSG away to Messi's Barcelona in the Champions League.
And Pochettino believes that the World Cup winner will ultimately fulfil his destiny.
"Mbappe has the potential," Pochettino told AFP. "He lacks nothing but time.
"I think he's already among the best in the world. It will take time for him to flesh out his CV and to get the recognition he deserves – and will get."
Snapshot 2020/21
| STATISTIC | KYLIAN MBAPPE |
| --- | --- |
| APPEARANCES | 26(5) |
| GOALS | 23 |
| ASSISTS | 9 |
| SHOTS P90 | 3.6 |
| SHOT ON TARGET P90 | 1.8 |
| TOUCHES IN THE BOX P90 | 10.4 |
| DRIBBLES P90 | 3.5 |
All competitions
Source: FootballCritic.com
Will Kylian Mbappe go to Real Madrid?
Mbappe's future at PSG under Pochettino, though, is not secure.
The young attacker has thus far refused to extend a contract that expires in 2022. This makes him vulnerable to leaving in the summer, else PSG could face the threat of losing him for nothing in 2023.
Liverpool have been associated with him in the Premier League and Mbappe has spoken up with admiration when asked about the club and manager Jurgen Klopp. With the Anfield side in danger of missing out on the Champions League next season, it would seriously jeopardise even the slim chance they have of capturing Mbappe – even if he chose to leave PSG.
Pochettino, meanwhile, has previously said that the Parc des Princes is the ideal base for the 22-year-old to continue his progress.
Mbappe has spoken positively of his experience in Paris, but has continually refused to commit his future to the club, thereby leaving the door open for him to follow in his footsteps of childhood hero Ronaldo and join Real Madrid.