PSG can give Mbappe everything he wants, says Pochettino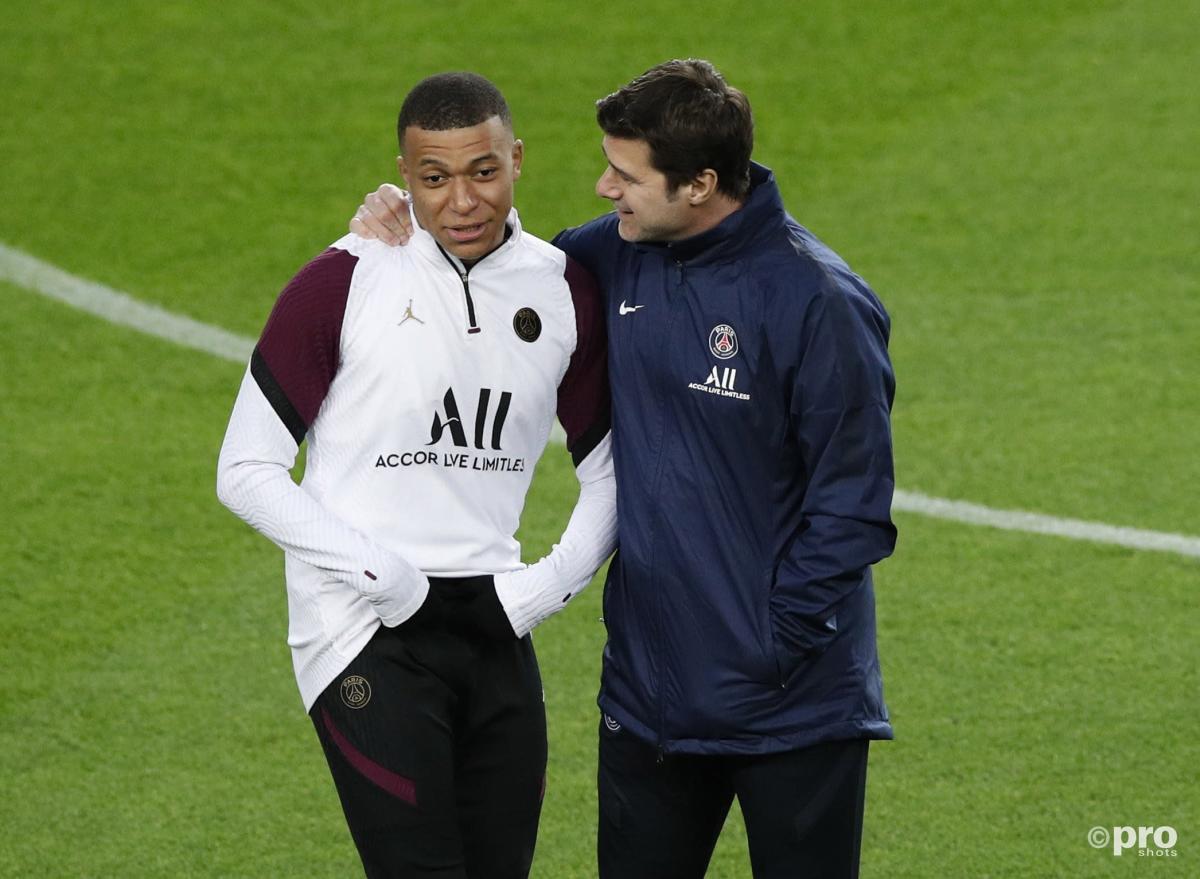 Kylian Mbappe should stay at Paris Saint-Germain for the good of his career, according to head coach Mauricio Pochettino.
Mbappe's contract expires in 2022 and he has been heavily linked with a summer move to Real Madrid.
The latest reports from France suggest that PSG are optimistic of talking the World Cup winner into signing a fresh deal, thereby postponing any departure.
Mbappe, meanwhile, has previously stated that his decision will be based upon what is best for the long-term good of his career.
Pochettino says that would be to stay at PSG.
"I'm absolutely certain that PSG can give him everything he needs to be happy in his career and his work so that he can stay for many years in Paris," the former Tottenham boss told Catalan radio station CCMA.
"He is a high-class player with enormous potential. He's still young and he has shown – since he was 19 and he won the World Cup – that he has great ambitions. He has incredible charisma and energy. Everyone can see what he is capable of."
Mbappe hit the headlines in midweek as he scored a brilliant hat-trick in the Champions League against Barcelona at Camp Nou in a 4-1 win.
Pochettino on Messi chat
PSG, meanwhile, are linked with a move for Lionel Messi, whose Barcelona contract is up at the end of June. Pochettino says, however, that no words were exchanged with the Barca star.
"With Messi, we said hello and goodbye, nothing about his future," he said.
Doubts have been cast as to whether PSG could sign Messi and retain both Mbappe and Neymar while staying within Financial Fair Play (FFP) regulations.