Should Man City replace Sergio Aguero with Danny Ings?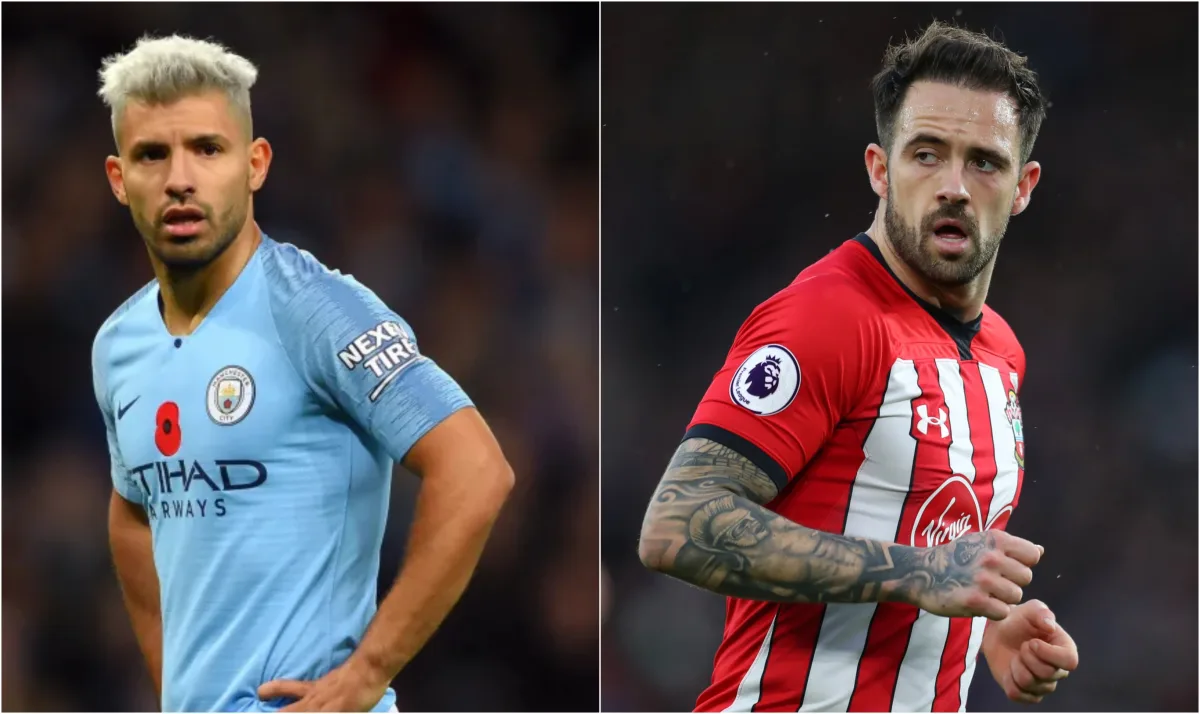 Manchester City may be considering Danny Ings as a potential replacement for Sergio Aguero at the end of the season.
The Argentine forward has enjoyed a remarkable amount of success at the Premier League side, scoring 180 goals since he joined from Atletico Madrid in 2011.
However, Aguero's contract is set to expire at the end of the season and at 32 years of age the senior striker isn't quite the reliable talisman that he once was.
Although Argentina international may be as sharp as ever, this season has shown that injury can often get in the way of City's ambitions.
Indeed, Pep Guardiola's side may now sit top of the Premier League table by a comfortable margin but that success has been in spite of Aguero sitting on the sidelines for much of the campaign.
As such, the club are apparently considering other options aside from simply extending Aguero's stay beyond the summer.
According to The Athletic, the former England champions have turned their attention to former Liverpool and current Southampton striker Ings.
But would the England striker provide the goals and talent to replace Aguero next season?
Danny Ings v Sergio Aguero
In terms of how both players actually play on the pitch and attempt to score goals, Ings and Aguero aren't all that different.
Last season the City striker varied in roles between a traditional poacher and more of a mobile striker, with the latter description best defining his game for the most part.
So far this season Ings has been more of a target man or pressing forward for Southampton, as Ralph Hasenhuttl has tried to build a pragmatic side that can press and defend as a unit.
However, it's worth bearing in mind that in last season's Premier League Ings was far closer to a mobile striker or poacher in a similar sense to how Aguero has tended to play for City. If asked to do so, Ings probably could fit into Aguero's spot for City with relative ease.
Whether or not Ings would be able to score as many goals is an entirely different question.
While Aguero's goal scoring this season has been rather disappointing, the Argentine striker has reached heights of 0.93 goals per 90 minutes in the Premier League in previous seasons and often set the bar for strikers in the division.
Ings, in contrast, has never quite reached the same heights as Aguero. Part of that may be down to the fact that he's never played for an all-conquering, title-winning side that employed some of the best playmakers in Europe. And Ings' average of 0.66 goals per 90 in last season's Premier League is by no means bad. In fact, it's really quite good.
But, unfortunately, "good" won't really be enough for Guardiola or City's fans when they do eventually need to find a replacement for Aguero. Ings would surely score plenty of goals for the club but whether he's capable of replacing the Argentine striker is another matter altogether.