Not up to Bale and Alli to save Tottenham's season, says Dier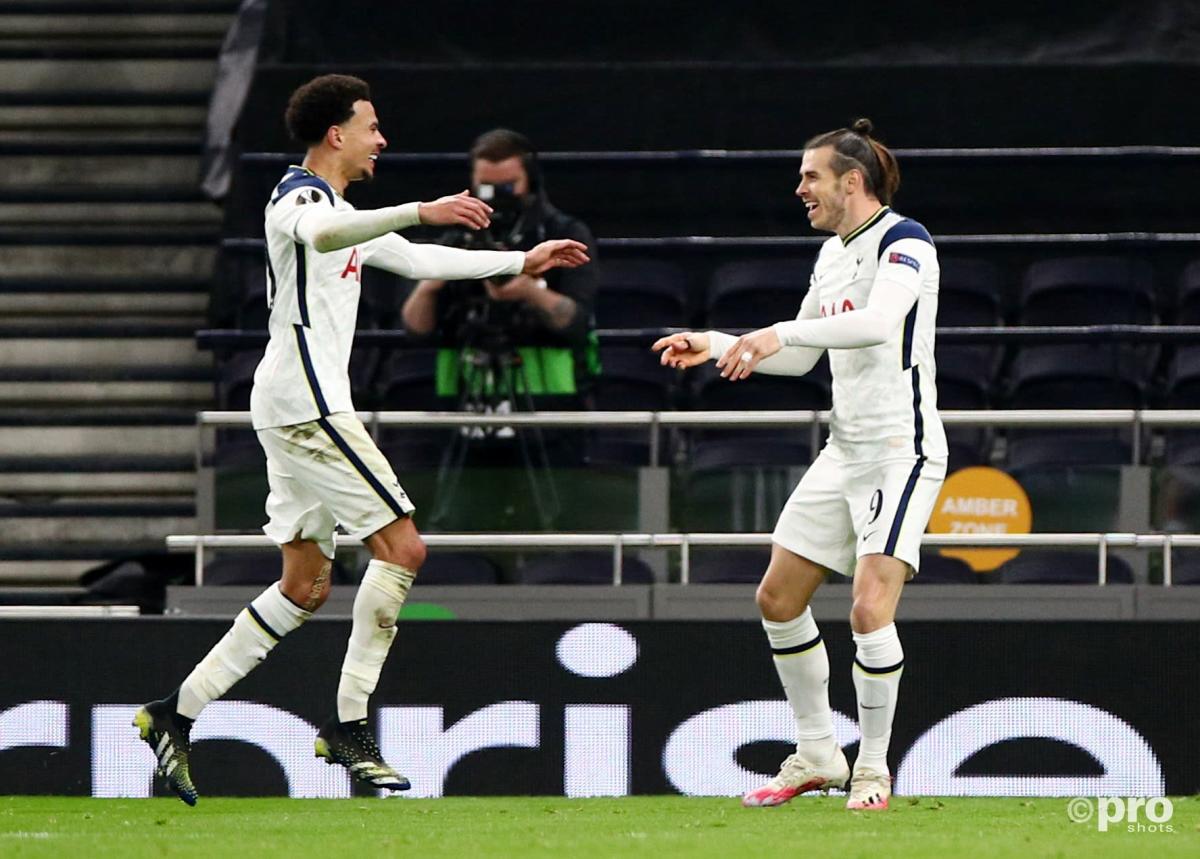 Gareth Bale and Dele Alli are not under pressure to save Tottenham's season, according to team-mate Eric Dier.
Both Bale and Alli have struggled for game time this season, with the on-loan Real Madrid man a massive disappointment after returning to the club in October. Alli, meanwhile, was linked with a loan move away in January, with Paris Saint-Germain interested.
There have been positive signs from both in recent matches. Bale and Alli have both starred in the Europa League, leading to suggestions that they could play a bigger role in the Premier League.
With Spurs presently struggling in ninth and unlikely to make the Champions League, both could provide the London club with some more impetus.
"Dele Alli put in a fantastic performance on Wednesday and I thought he was really good in the first leg as well," Dier said.
"He got the goal and the two assists which is great for him and a reminder to everyone of his quality because in football people have very short memories and they can forget quite quickly. So it is good for him to remind them and hopefully he can push on.
"He can pop up when you least expect it – I've always said that is one of his greatest qualities. And he arrives in the right situations, arriving in the box, his timing with his defensive duties and pressing, second balls. He has great football intelligence and maturity and I always thought that was one of his greatest qualities too.
"But as a team we need to do better. Within that individuals will step up and do great things in moments and Bale and Alli have done that in the past. They have that quality to do that. But it is not up to them to change our season it is up to us as a collective."
Why have Bale and Alli not been playing?
Both Gareth Bale and Dele Alli have not featured purely because of the decision of manager Jose Mourinho.
The pair have both deemed to be out of form this season. They have made only three league starts between them, with Mourinho preferring Steven Bergwijn, Erik Lamela and Lucas Moura.
Such has been their European form, though, that could quickly change. Alli, for example, scored a brilliant overhead kick against Wolfsberger, while the performance of Bale for Tottenham in their two-legged success was reminiscent of him at his best.