Mourinho: Bale and Alli welcome 'when they are fit and when they are ready'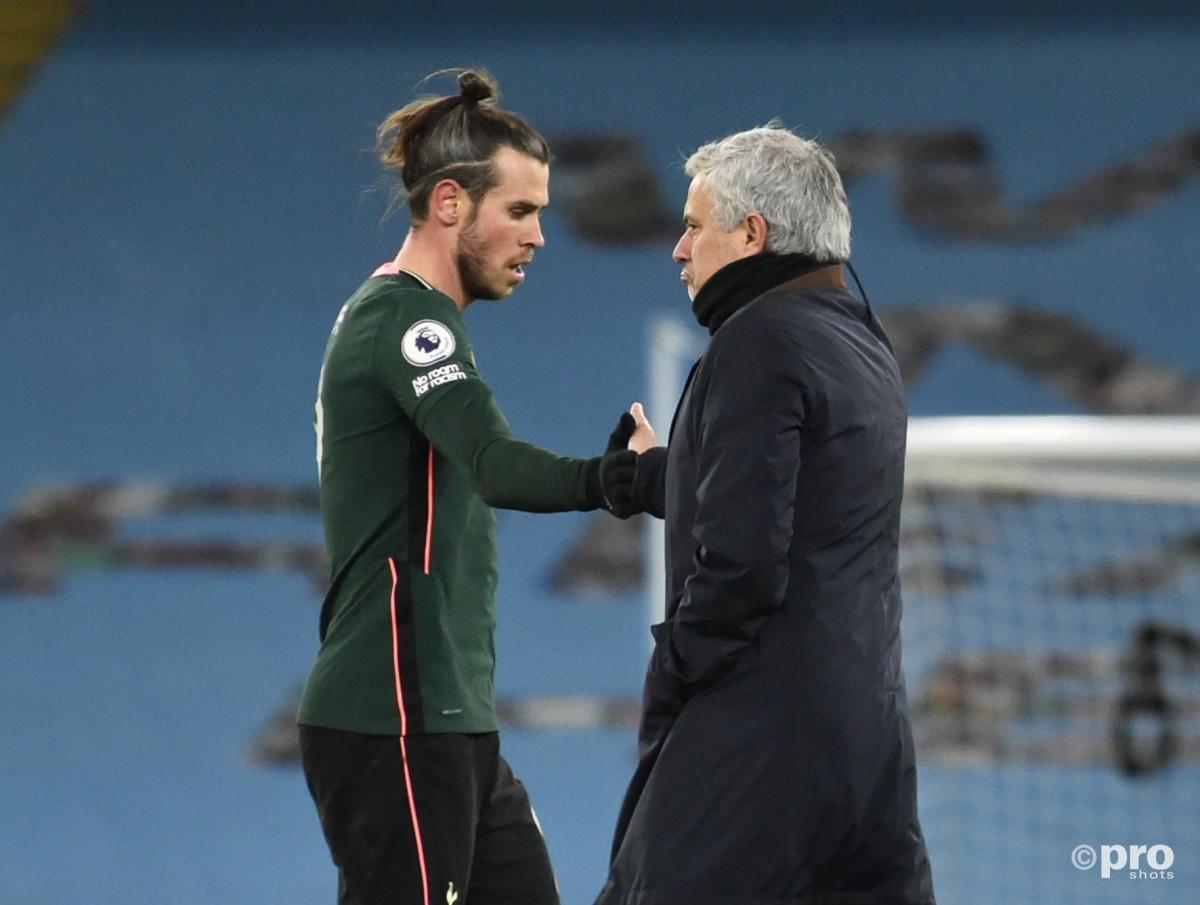 Jose Mourinho says there is a place at Tottenham for good players like Gareth Bale and Dele Alli "when they are fit and when they are ready".
Spurs fell to a disappointing 3-0 Premier League defeat against in-form Manchester City on Saturday.
Ilkay Gundogan scored twice to follow up on Rodri's opener from the penalty spot.
Harry Kane hit the post for Tottenham in the first half but defeat left Spurs down in ninth position in a week where they also crashed out of the FA Cup.
Alli was given 26 minutes from the substitutes' bench while Bale came on with 18 minutes remaining.
Bale's outing came after a public controversy with Mourinho over an Instagram post about his fitness, while Alli has only started one Premier League match this season.
After the game, Mourinho was asked whether the two players could help struggling Spurs.
"Good players when they are fit and when they are ready are always welcome," Mourinho said.
"We coaches sometimes we can make wrong decisions, we all do. Not one of us is crazy.
"Not one of us says I don't want this player to help me and the team when the player has the potential and the conditions to do it.
"Do they have the qualities? Yes, they have and we know they have. If they are fit, ready and consider themselves physically and mentally ready, [they are] welcome because the team needs everyone.
"We have missed Gio [Lo Celso] for a long time – if we can have Dele and Gareth back fit and ready to play it is a big improvement to our squad."
Mourinho: Bale was 'OK'
Mourinho gave a neutral verdict when asked to rate the performance of Bale, who is on loan from Real Madrid and faces an uncertain future.
"I think he was OK," added former Chelsea, Man Utd and Real Madrid boss Mourinho.

"Of course [he has only had] one training session with the team, so of course he was not ready for much more than this.
"Positive feelings. He had a good action, could score a goal. No problems after the match.
"Let's see if he can play Thursday or if not Thursday then next weekend. Players of good quality when fit can add something to the team, so if he's fit and available, [he is] welcome."
Bale and Alli's chances of game time could increase after Son Heung-min suffered an injury for Spurs.
Mourinho hopes it will not be serious, describing it as "a wound" caused by a rogue City challenge.
He added: "He has a wound in his ankle. A wound means a stud. A stud in the ankle means a card.
"I don't think a red, so the VAR can only interfere for a red. I don't think a red, but if that's not a yellow and the referee was five metres distance away… but it is a wound in the ankle.
"Hopefully nothing big and that's it."