'Fernandes can become a God at Man Utd like Cantona'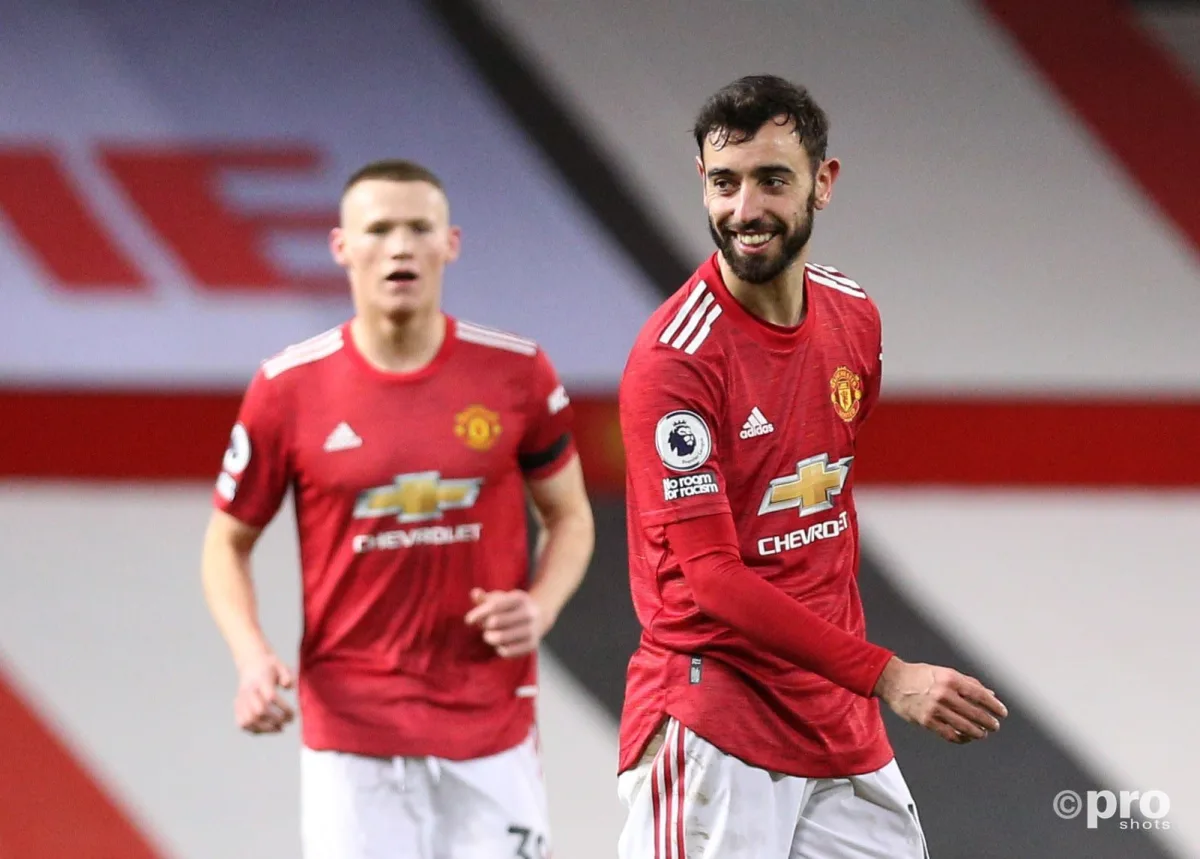 Bruno Fernandes deserves the comparisons he gets with Eric Cantona, according to former Man Utd captain Gary Neville.
Neville believes Fernandes' numbers in his first year with United mean his on-pitch impact has arguably been greater than that of Cantona.
He says the Portugal international has a chance to earn God-like status at Old Trafford this season, a position Cantona will always hold.
Comparisons between Fernandes and Cantona were rekindled on Saturday after Man Utd drew 3-3 with Everton.
Fernandes scored a wonderful goal from outside the area and celebrated in a fashion similar to the United great.
Neville, though, thinks Fernandes has a tough task to drag this United team to the Premier League title as Cantona did in his first season in 1992-93.
But he raved about Fernandes' impact at United.
Asked about comparisons to Cantona, Neville told Sky Sports: "You can see why – and his stats are probably better than Cantona's in his first year at Manchester United.
"Cantona will always be a God at Man Utd because of winning that first title after so long.
"If Fernandes can do that here at Manchester United he will be the same.
"It is going to be difficult because at the moment they are letting themselves down defensively."
The goal just before half-time put Man Utd 2-0 up.
Neville added: "It was a brilliant, brilliant goal from Fernandes.
"He has got arrogance, personality and work ethic – everything you would want in that red shirt, he has.
"Bruno Fernandes takes risks, he plays the ball forward, he believes he is the best player on the pitch.
"He has transformed Man Utd in 12 months from a team who were, let's be clear, really ordinary.
"They were an ordinary team and this player alone – forget [the impact] of Cavani for now – he [Fernandes] transformed them before Cavani arrived at the club."
'Cavani has been a revelation for Man Utd'
United led twice against Everton and were ultimately denied by a 95th-minute equaliser from Dominic Calvert-Lewin.
Dropped points were frustrating for Neville, who felt United had produced an impressive display.
He continues to be shocked by the form of Cavani, who like Fernandes netted in the first half.
Neville added: "I actually think United played well – I can't think of a better all-round performance this season.
"The two up front – Cavani and Fernandes – were brilliant.
"I was a little bit nervous, obviously with the last minute nature of the [Cavani] signing, it was a little bit reminiscent of the signings that have gone wrong for United over the years.
"But I have to say, he's been a revelation.
"His attitude, which was the only real question about him because his ability is fantastic, has been spot on.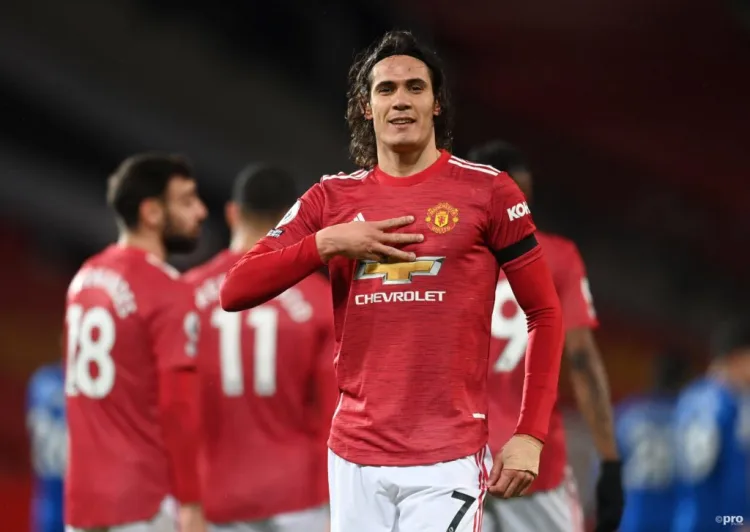 "His out of possession work is far better than Martial, Rashford and Greenwood.
"I think they've got a lot to learn, those young players, about the way he operates when Manchester United don't have the ball.
"Ultimately, those young three haven't grabbed that number nine spot.
"Cavani has come from the bench to start with and made an impact, and his movement is better, his out of possession work is better, his experience is good and he looks more physical up front when he's there.
"He really has done brilliantly for United in this last month or so."
Attacking midfielder Fernandes has regularly spoken of his desire to win trophies with Man Utd.
Fernandes and Cavani will continue that quest when United face West Ham in the FA Cup fifth round on Tuesday.