'Man Utd need better centre-backs – it has cost them again'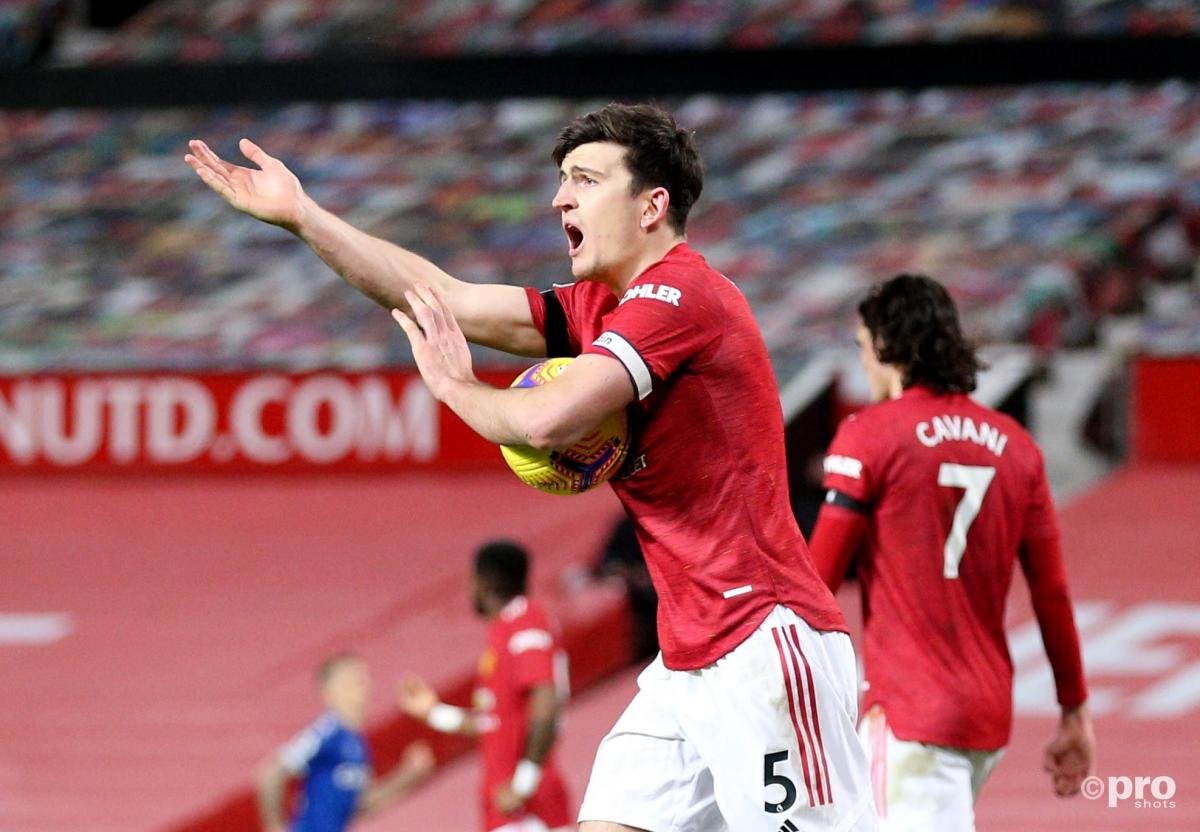 Gary Neville believes Man Utd have again paid the price for not strengthening in central defence.
United were in complete control of their match against Everton at Old Trafford on Saturday, holding a two-goal half-time lead courtesy of Edinson Cavani and Bruno Fernandes.
Everton levelled the match in a frantic spell early in the second half thanks to goals from Abdoulaye Doucoure and James Rodriguez.
Scott McTominay's header looked like it would get Man Utd out of jail.
But they failed to deal with a 95th-minute free-kick, allowing Dominic Calvert-Lewin to rescue a dramatic 3-3 draw.
For ex-Man Utd captain Neville, it was a familiar tale, with goalkeeper David de Gea also coming in for criticism.
Man Utd started with captain Harry Maguire and Victor Lindelof at centre-back, while Axel Tuanzebe came on as a late substitute with Eric Bailly unavailable.
"Defensively they were poor in moments," Neville said to Sky Sports.
"It was like a reverse of what has been happening, where they've played poorly and won games with good attacking moments.
"[In this game] they played really well but lost through poor defensive moments.
"We've known obviously from the start of the season that Man Utd needed a stronger centre-back pairing, that hasn't changed and it's cost them.
"De Gea at the end doesn't even come out in line with the ball – you want your goalkeeper to eat the striker.
"Take him out. It wasn't a great night for the goalkeepers [on either team].
"It wasn't a great night for the centre-backs either.
"Could the goalkeeper be a little braver [for the equaliser]? I wouldn't be happy if I was a United defender. Calvert-Lewin is brave but De Gea is not.
"They played well but if you make mistakes like that in a game of football, you are going to be in serious trouble.
"From De Gea, it was really weak with the parry-out [for Doucoure's goal].
"In moments defensively, they were really bad."
Man Utd also saw Paul Pogba suffer an injury in a frustrating night.