Would Brentford's Ivan Toney add something new to Arsenal's attack?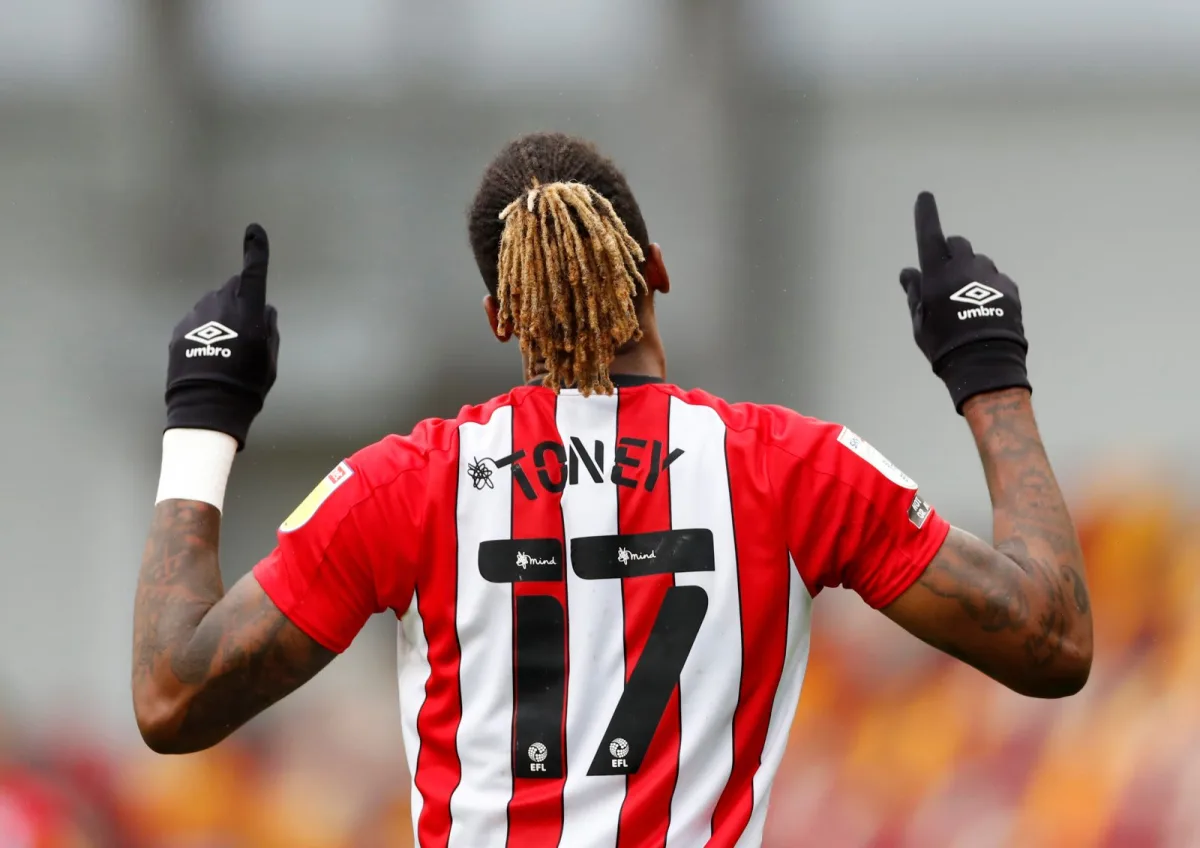 Mikel Arteta may be looking to revitalise his forward line at the end of the season with an offer for Brentford star Ivan Toney.
According to a report in the Daily Express, the Arsenal manager has been impressed with the English forward's goalscoring in the English Championship. 
Despite a turn around in their form, Arteta's side are still without a genuine and consistent goal scorer this season.
Could Toney be the solution to Arsenal's problems and would he be easily obtainable for the London club in the summer?
Do Arsenal need a new striker?
Although Arsenal can call on a number of impressive players that any team in the Premier League would be lucky to have, their forwards have struggled to match the form or key performances that have been shown in midfield and defence.
Despite being the club's highest paid player, Pierre-Emerick Aubameyang has managed just six goals in 19 games for Arteta's side. Similarly, Alexandre Lacazette has managed just nine goals in 21 games and for the most part those nine goals have come in fits and bursts of form rather than any degree of consistency.
Perhaps most troubling for Arteta is the fact that Arsenal don't really have any alternative strikers to pick from if Lacazette or Aubameyang are out of form. The Arsenal manager has often turned to 21-year-old forward Eddie Nketiah, but the young player has only managed five goals in 22 games.
To put it simply, Arsenal could undoubtedly do with spending some money this summer on a proven goalscorer. 
Ivan Toney's goalscoring form in English football
| | |
| --- | --- |
| Competition | Goals |
| English Championship | 16 |
| League One | 65 |
| League Two | 11 |
How much would Toney cost Arsenal?
Although Toney has just two Premier League appearances to his name, the 24-year-old striker would undoubtedly still demand a high price if Brentford are to sell their cherished goalscorer in the summer.
The forward has a contract until 2025, which would mean that Brentford can effectively set their own terms if another club were to try to sign Toney anytime soon. On top of that, the player was initially signed for a fee that is set to rise to £10 million and was bought to replace a player that left the club for no less than £28 million, when Aston Villa bought Ollie Watkins.
As such, it would be hard to imagine Arsenal signing the player for anything less than £35 million. Whether that seems like a fair price in the current market is up to Arteta and his backroom staff to decide, but Toney would undoubtedly offer more options up front for the Arsenal manager.