Salah might want Real Madrid or Barcelona move, but they can't afford him, says Carragher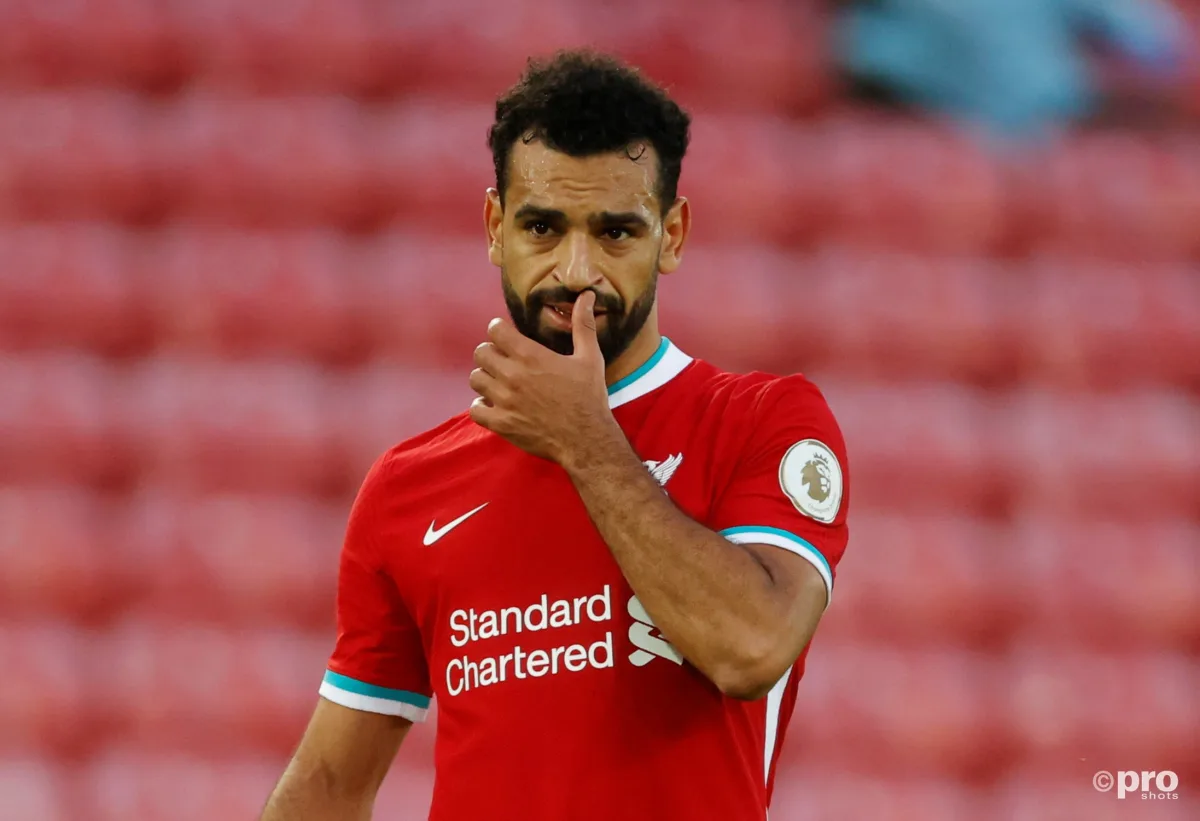 Former Liverpool defender turned Sky Sports pundit Jamie Carragher believes that Mohamed Salah might want a spell at either Real Madrid or Barcelona "on his CV".
After flopping at Chelsea, Salah went to Roma to rebuild his career and subsequently joined Liverpool where he has become one of the most devastating forwards in European football.
His exploits helped the Reds win the Champions League in 2019, and their first ever Premier League title and their first top flight title for 30 years in the 2019/20 campaign.
Salah recently drew some ire by Liverpool fans by calling Real Madrid and Barcelona "top clubs" in an interview with Spanish outlet AS, while negotiations over a new contract at Anfield are believed to have stalled.
Carragher reckons it may have always been in the back of the Egyptian's mind that he would like to join one of the Clasico clubs at some point in his career.
"Mo Salah is definitely one of those players who would look at his career and maybe want Barcelona or Real Madrid on his CV," he told the Mirror.
"Some players look at their career like that. I think Eden Hazard always wanted to go to Real Madrid at some stage.
"I wouldn't be surprised if a few years ago, when Mo Salah was mapping his career out, that is something he would like to have done, but I think the situation now – financially and his age – means clubs don't have that kind of money for him."
However, Carragher warns Salah that the Clasico duo will likely not be able to afford him at the moment, and if they had money they would probably target a younger star.
"You are talking in excess of £100m and I think Real Madrid and Barcelona would be looking at Mbappe or Haaland or even Mane ahead of Salah now because of his age," the former Liverpool defender continued.
"Those two clubs are not flush with money and his contract still has some time to run at Liverpool. So I'm not fearful as a Liverpool fan that he is going to leave any time soon."
Will Salah join Real Madrid or Barcelona?
Despite their status as two of the very biggest clubs in world football, Real Madrid and Barcelona are not immune to the financial meltdown caused by the current coronavirus pandemic.
Having two of the biggest stadiums in Europe means that both clubs can usually rely upon extremely healthy injections of funds from matchday revenue – something they have not received for a period approaching one year.
Both clubs, Barcelona especially, are simply not in a position at the moment to spend over £100m on a 28-year-old.
The Blaugrana are currently trying to put a few million together to sign Eric Garcia from Man City, while for the summer they have targeted the free transfers of Memphis Depay and Gini Wijnaldum.
Real Madrid, meanwhile, will likely put all their efforts into signing Kylian Mbappe from PSG.