Arteta: 'I gave Ozil as many opportunities at Arsenal as I could'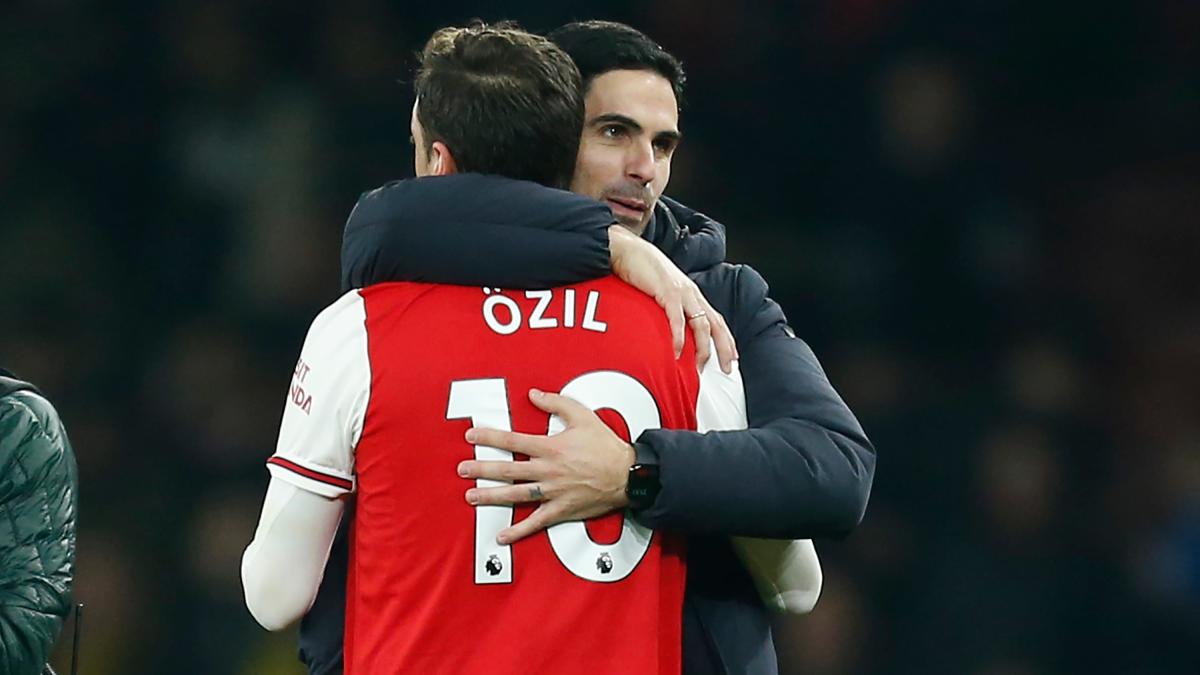 Arsenal manager Mikel Arteta has stated that he tried his best to keep Mesut Ozil in his first team plans, as the midfielder's departure from the London club looks more and more likely.
The 32-year-old midfielder hasn't featured at all for Arteta's side, after making just 18 appearances for the Premier League side last season.
As such, Ozil has become something of a sideline figure at Arsenal, routinely showing up on social media to praise or criticise the team in equal measure depending on the topic. 
Ozil has a contract with Arsenal until the end of the season, but reports have strongly suggested that a move may be made available to the player this month to allow him to depart the club.
Since Arteta was appointed as Arsenal manager in December 2019 Ozil has made just 11 appearances for the club.
However, the young coach still believes he has done all he could to try and keep Ozil as a key part of Arsenal's first team.
READ MORE:
"What I can tell you is that I tried my best," said Arteta when asked about Ozil leaving the club this month.
"I tried to give him as many opportunities as I could. From my honest side I've been patient and I've been fair."
Although Arsenal have managed to pull themselves back into a strong run of form, there were numerous points during the first half of the season when Arteta was under an immense amount of pressure from fans to change his tactics and team selections.
With little to no creativity in midfield and a lack of goals from his forward players, many Arsenal fans believed Ozil would be an ideal solution to the team's problems.
However, despite the poor run of form, Arteta never brought Ozil back into the team and remains convinced it wasn't the right thing to do.
"I respect every opinion," said the Arsenal manager. "But obviously if I believed that he would be in the squad and playing."