Who is Attila Szalai? The Fenerbahce centre-back linked with Chelsea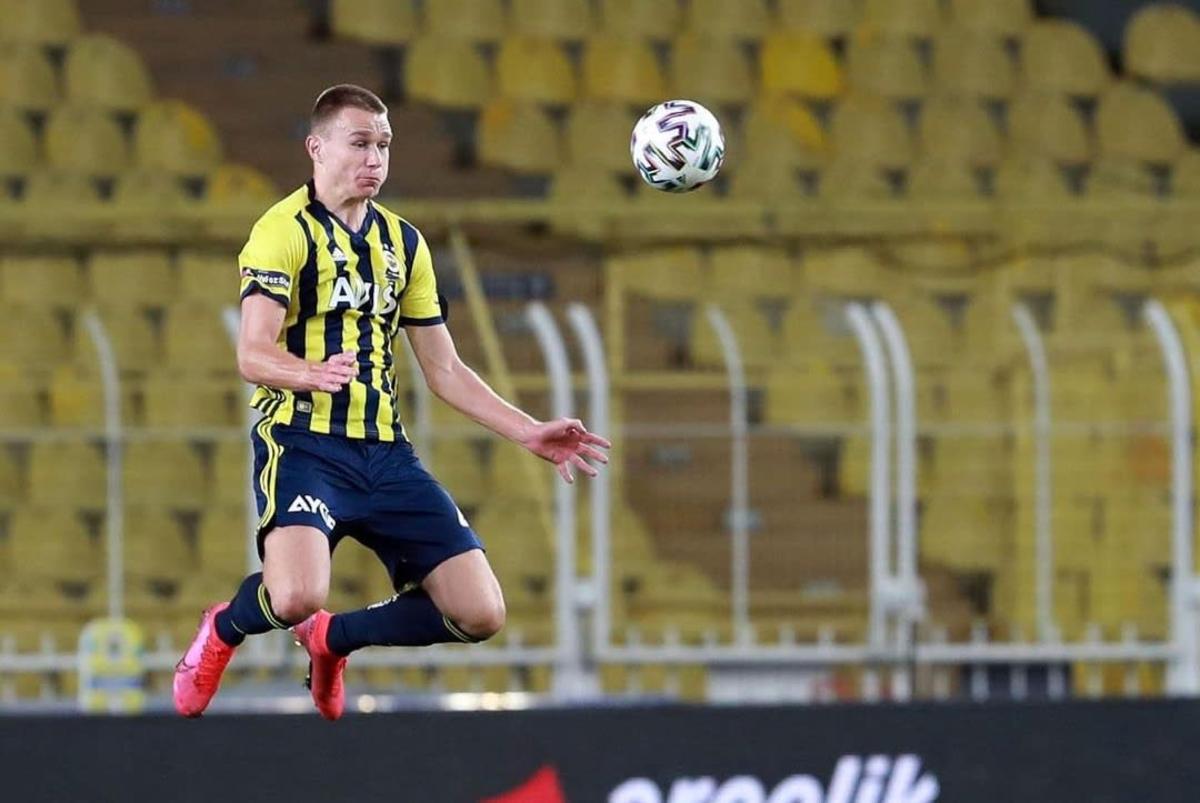 Attila Szalai's name has come into Chelsea's reckoning over the past few months, and in recent days, his name has cropped up plenty of times.
His Hungarian national team manager Marco Rossi has claimed the Fenerbache defender's move to Chelsea is a "done deal" while the club have denied that.
But, who is Szalai, and why are Chelsea pursuing him as a potential Antonio Rudiger replacement?
What position does Attila Szalai play?
Szalai plays as a centre-back for club and country, and always on the left side to suit his strong left-foot. He can also play as a left-back as he has displayed several times for Fenerbache. His best position is perhaps a left-sided centre-back in a back-three system.
How good is Attila Szalai?
Well, Chelsea rate him very highly. Szalai only joined Fenerbache from Cyprus side Apollon Limassol in January 2021, but his performances before the move had caught the eye of the national team, and he was handed his Hungary debut back in 2019.
He has been a regular for Fenerbache since joining, and played in all three of Hungary's Euro 2020 games this summer.
He netted three goals last campaign, in only 21 Super Lig games, and his ability to drive forward is particularly noteworthy.
Against Rizespor on 5 December 2021, Szalai showed these attacking traits better than ever, providing two assists, both of which were wicked deliveries into the corridor of uncertainty, and earning the Man of the Match award.
A front-footed defender, Szalai likes to be aggressive with his opponents, and often looks to win the ball back quickly, rather than hold a defensive shape. It means he is sometimes erratic and upsets the system, but it also reaps plenty of rewards as he is able to win back possession for his side on countless occasions.
His passing could do with a little work, as his pass accuracy isn't on par with Chelsea's current crop of defenders, although that could be system-based.
A promising defender, Szalai isn't perfect, but he could be moulded into an impressive player with the correct coaching.
What clubs are interested in Attila Szalai?
At the moment it's only Chelsea who are serious contenders to sign him. Hungary boss Rossi has of course revealed the move is already completed, but Fenerbache has released an official statement to say: "The allegations regarding the transfer of our player Attila Szalai, which have been made public in the last few days, based on foreign press and social media, do not reflect the truth.
"Our club has not made any transfer negotiations regarding our successful football player Attila Szalai. Our player continues his work completely concentrating on the goals of our team. We present it to the public."
So, a move to Chelsea certainly isn't completed, but it's understood that the Blues are still heavily interested in the player. Their desire for Szalai is amplified by the contract situations of their current crop of centre-backs.
How old is Attila Szalai?
Szalai was born on 20 January 1998. He is 23 years old.
What is Attila Szalai's height?
Szalai is 192cm, or around 6ft4in.
What is Attila Szalai's weight?
Szalai weighs 83kg, or around 13 stone.
When does Attila Szalai's contract expire?
Szalai has a contract with Fenerbache until 2025.
Who is Attila Szalai's girlfriend?
Szalai is not currently dating anyone publicly.
What is Attila Szalai's Instagram?
Szalai's Instagram account has 507k followers, as of December 2021.