Ajax welcome Man Utd interest in Ten Hag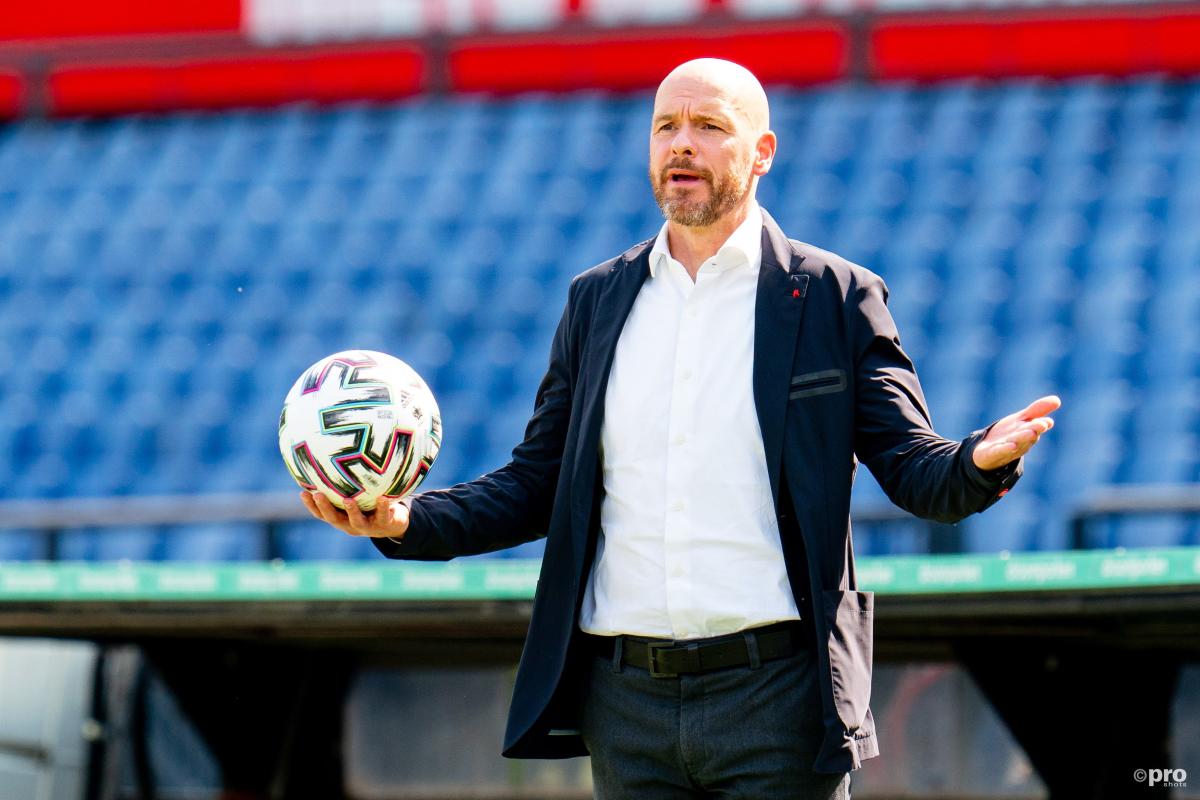 Ajax chief Edwin van der Sar has welcomed Manchester United's interest in Erik ten Hag as it highlights just how positive a job the current head coach of the Amsterdam side is doing.
Late last month Man Utd sacked Ole Gunnar Solskjaer and eventually replaced him with former RB Leipzig boss Ralf Rangnick.
However, the current deal for Rangnick is to take over the coaching of the side until the end of the season before moving into an advisory role, with a new head coach coming in.
Ten Hag has emerged as one of Man Utd's top targets following his tenure at Ajax which has included two Eredivisie titles, two KNVB Cups and one Johan Cruyff Shield.
FOOTBALLTRANSFERS' MOST VALUABLE PLAYERS IN THE WORLD
The Dutch giants have also been fantastic in the 2021/22 Champions League group stage, winning every single match with a goal difference of +15.
Speaking after Ajax defeated Sporting 4-2 on Matchday Six, Van der Sar commented on Man Utd's alleged interest in Ten Hag, saying it is no different to when an elite side becomes interested in one of their star players.
"This means that we are doing something well," Van der Sar told RTL 7.
"It's the same with the players. When we perform well, the interest comes.
"If there is interest in our players or coach… we've all been blown away in the past. So be it, we have to make sure we're ready by then, that the lists are filled in."
What has Ten Hag said about his future?
When Tottenham were looking for a new manager in the summer, Ten Hag was identified as a candidate, but he turned them down to continue his role at Ajax.
When Nuno Espirito Santo was sacked, he was again linked but opted to remain in the Eredivisie for now.
However, he has previously suggested he would be open to a move abroad as it is Ten Hag's belief that he is ready to test himself at another big club.
"I think I'm ready for it [to move to a top foreign club]," Ten Hag told de Volkskrant.
"I would be happy to take up that challenge.
"But I'm not chasing it. If it turns out that that step will never come, I will not say that my coaching career has failed. But I think I have sufficient competencies to take on that challenge."
The main contenders for the managerial role at Man Utd will likely be Ten Hag and current Paris Saint-Germain boss Mauricio Pochettino.
One of the man reasons why Man Utd didn't appoint either of those men before Rangnick is that neither were keen to leave Ajax and PSG respectively during the middle of a campaign.