FIFA 22: The best bargains on career mode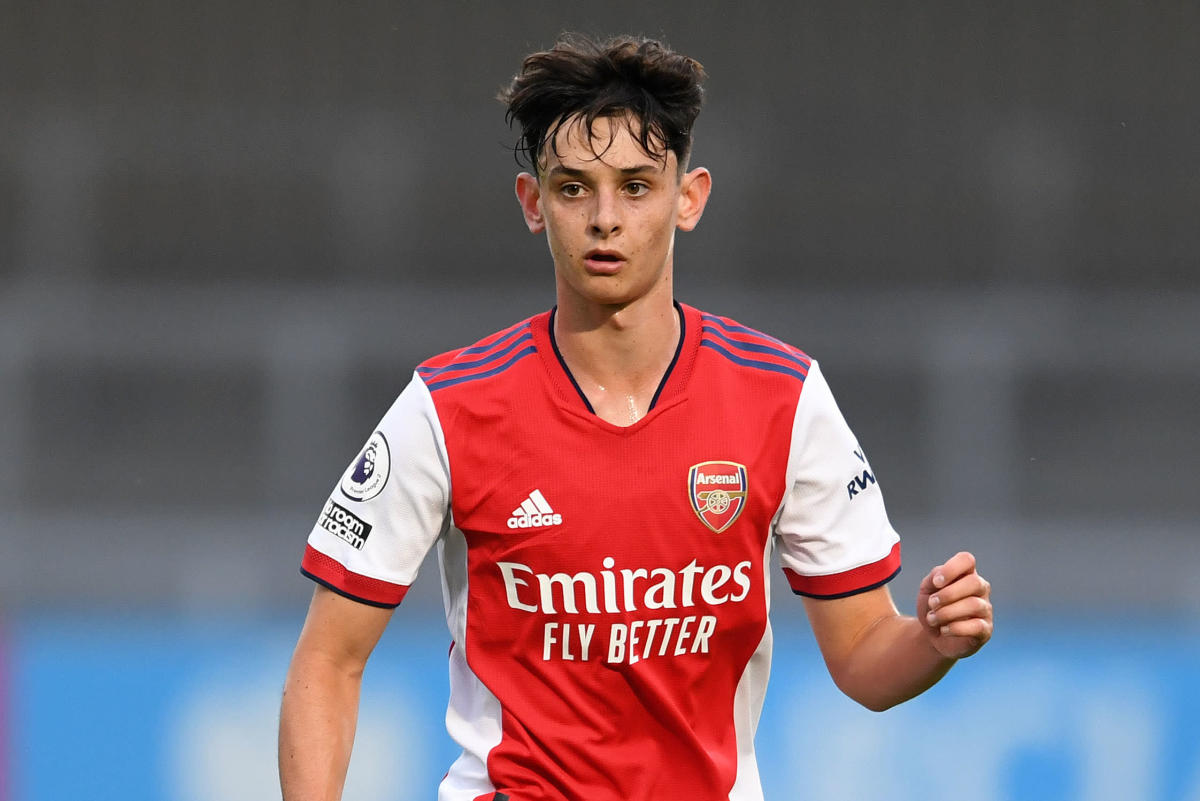 FIFA 22 is now released, with users now able to access FIFA Ultimate Team and FIFA Career Mode to build their dream squads.
Within Career Mode, players can take control of a club's management and buy and sell players, as well as develop young wonderkids into stars of the future.
Though it may be desirable to target the best of the best, a club's finances may that users need to bank on youth or target some of the best young players around for a transfer in the hop that they will emerge as stars.
FOOTBALLTRANSFERS' MOST VALUABLE PLAYERS IN THE WORLD
FootballTransfers has detailed players who represent a bargain at the very start of Career Mode.
FIFA 22 wonderkids: Top 15 youngsters on the game
FIFA 22: The 20 players with the highest career mode potential
Within our list of 25 bargains, the two players who represent the best bargains are Leonidas Stergiou of St. Gallen and Fabio Carvalho of Fulham.
Stergiou is a centre-back and has an initial rating of 67 and a potential rating of 86 - he is valued at €2.5 million.
Carvalho is an attacking midfielder with an initial rating of 67 and a potential rating of 86 - he is valued at €2.5m.
There are a few recognisable names within our list to fans of the Premier League as Tottenham youngster Dane Scarlett and Arsenal wonderkid Charlie Patino are valued at €1.5m and €1.2m respectively.
FIFA 22 Best Career Mode Bargains
| Player | Club | Rating | Potential | Value |
| --- | --- | --- | --- | --- |
| Leonidas Stergiou | St. Gallen | 67 | 86 | €2.5m |
| Fabio Carvalho | Fulham | 67 | 86 | €2.6m |
| Caden Clark | NY Red Bulls | 66 | 86 | €2.4m |
| Dane Scarlett | Tottenham | 63 | 86 | €1.5m |
| Pierre Dwomoh | Antwerp | 60 | 85 | €775k |
| Aster Vranckx | Wolfsburg | 67 | 85 | €2.6m |
| Talles Magno | NYC FC | 67 | 85 | €2.6m |
| Kacper Kozlowski | Pogon | 67 | 85 | €3m |
| Musa Juwara | Crotone | 67 | 85 | €2.7m |
| Liam Delap | Man City | 64 | 85 | €1.9m |
| Charlie Patino | Arsenal | 62 | 85 | €1.2m |
| Romeo Lavia | Man City | 62 | 85 | €1.2m |
| Gavi | Barcelona | 66 | 85 | €2.1m |
| Jarrad Braithwaite | Everton | 66 | 84 | €2.1m |
| Samuele Ricci | Empoli | 66 | 84 | €2.6m |
| David Ayala | Estudiantes | 68 | 84 | €2.9m |
| Eric Martel | Austria Wien | 66 | 84 | €2.1m |
| Wahid Faghir | Stuttgart | 64 | 84 | €1.6m |
| Cole Palmer | Man City | 64 | 84 | €1.6m |
FIFA 22: Cheapest 86-rated players
Leonidas Stergiou
Fabio Carvalho
Dane Scarlett
Caden Clark
FIFA 22: Cheapest 85-rated players
Pierre Dwomoh
Aster Vranckx
Kacper Kozlowski
Tales Magno
Musa Juwara
Charlie Patino
Romeo Lavia