Lampard on Chelsea squad: We lack a 30-goal striker or winger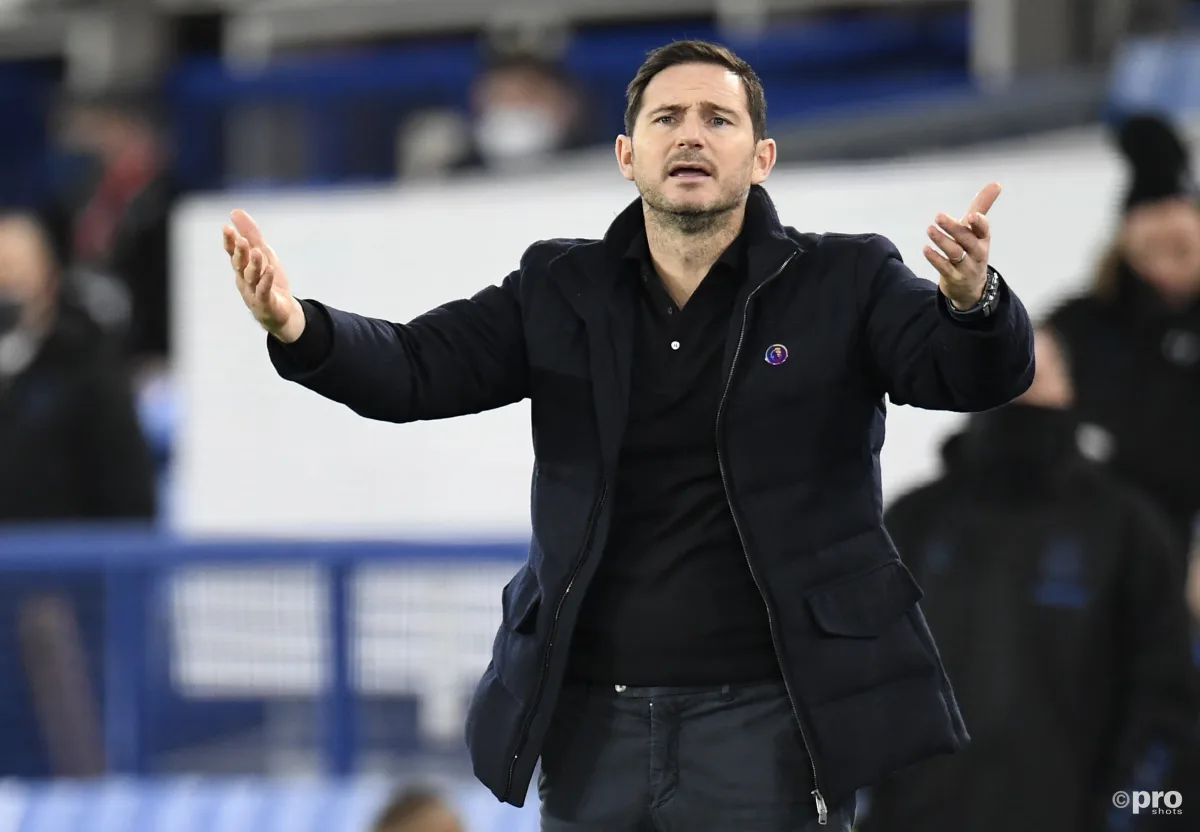 Chelsea do not have a title-winning squad and are lacking a striker or winger capable of scoring 30 goals a season, says Frank Lampard.
Lampard, in his second campaign as Chelsea manager, saw his side go down to a 1-0 defeat at Everton on Saturday.
A win in that game would have seen the Blues go top of the Premier League but after the loss Lampard pointed out where his squad falls short compared to the best sides in the league.
"I keep reading how we have the strongest squad in the league but I don't understand it," Lampard said at his press conference.
"There are squads and teams around us that have won titles in the last three or four years.
"[Teams] that have got players littered through their squad who have wingers with 30 goals a year, strikers with 20 or 30 goals a year and people that have won the Champions League and Premier League.
"We clearly haven't got that.
"[Chelsea] have young players, some players who have won titles, but we have some players in our squad who are new to the league.
"We have players who were playing in the Championship or on loan in the last two years. We are a work in progress and nights like [the Everton defeat] might happen.
"I don't like them but that's the challenge for us – to make sure we bounce back strong."

READ MORE: Havertz explains why he struggled to settle at Chelsea
Lampard on Klopp comments: Ridiculous stuff
The Chelsea boss recently hit back at Liverpool manager Jurgen Klopp for suggesting the Blues were title favourites.
Lampard has been in no doubt that champions Liverpool and Pep Guardiola's Manchester City represent the teams to beat.
READ MORE:
He believes the Everton defeat, which saw Gylfi Sigurdsson score a first-half penalty, is further evidence of that.
Lampard added to BT Sport: "People are talking about us, saying we are going to win the league, we have got the best squad in the league.
"It is ridiculous stuff. When you talk about best squads, you have to look at the teams who have won it in the last two, three, four years.
"In two or three years if I am still here and have a couple of leagues in our pocket and you ask me if we are title contenders I will say yes.
"But at the moment people want to look at our squad and talk about it. It is very quick it has gone from after West Brom and Southampton that we were 'nowhere near good enough, rubbish, useless'.
"Now last week we have the best squad in the league and are going to win it! We are probably somewhere in the middle and that's the reality of it."