How City could line up with Messi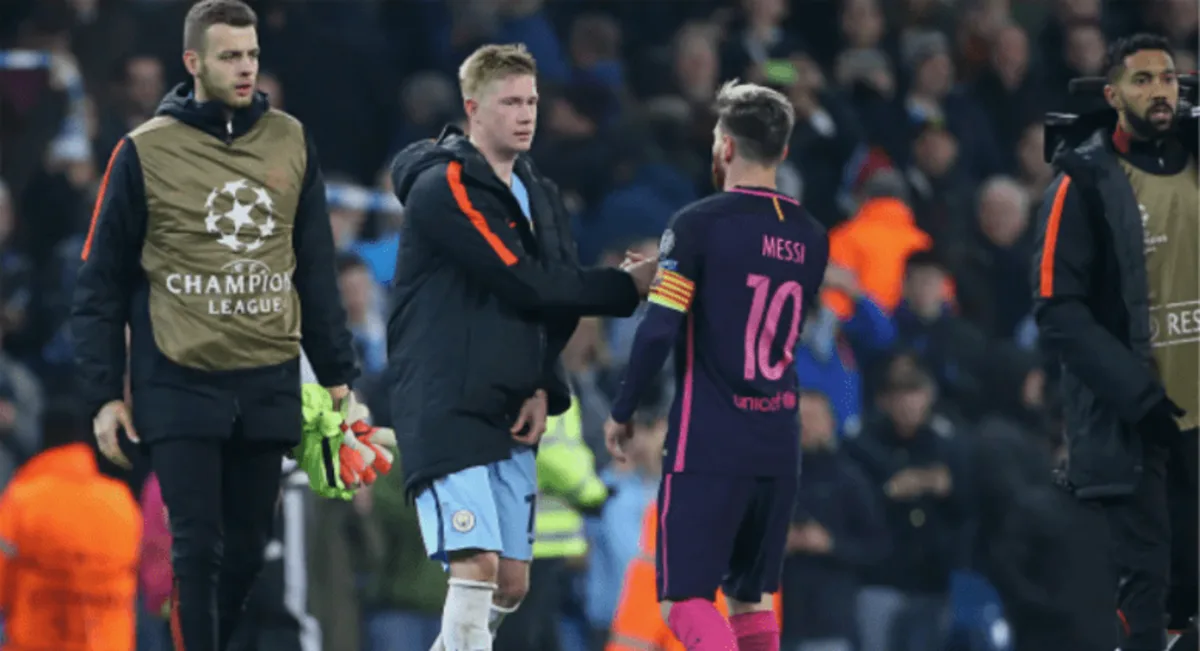 Pep Guardiola currently has one of the most exciting attacking units in Europe at his disposal, but one way to inject some even more quality to their forward line would be the introduction of one Lionel Messi.
Over the summer, Messi's relationship with current club Barcelona reached breaking point, as after their humiliating 8-2 loss against Bayern in the Champions League, he requested to leave the side he has been with since the age of 13 for the first time in his career.
Barca initially refused his transfer request, insisting his massive release clause would have to be paid.
There are only a handful of clubs in the world who, at that time, could have even entertained a potential swoop for Messi, with Manchester City, of course, being one of them.
Eventually, the Argentine announced that he was staying with the club for the 2020/21 season, but crucially has not signed an extended contract beyond the summer of 2021.
Should he wish, he is free to talk to other clubs about a pre-contract agreement from January 1st.
Football Transfers reported on Tuesday that Man City are already planning to open up talks with Messi at the turn of the year, which would see him leave for free and Barcelona miss out on a hefty transfer fee.
Should City get their wish to recruit the greatest player on the planet, how would he fit into their starting XI?
For the first time in a long while, City are set to have a fairly set back five, with the central defensive pairing of Aymeric Laporte and Ruben Dias now the clear first-choice duo.
Guardiola has plenty of options for a starting XI if everyone is fit, but for the purposes of including Messi we'll add the Argentine in the position just behind the striker in the number 10 role.
Should he sign a pre-contact with Man City for the 2021/22 season, he will be 34 by the time he makes his Premier League debut. It is therefore more likely that Guardiola will deploy him in a free role with little to no defensive responsbility.
It should be quite simple for Guardiola: Even if he doesn't like it, Messi must be given freedom to do what he wants.
He has, of course, linked up with Sergio Aguero with the Argentina national team, but there are questions over whether he will be at City next season, as his contract is up in the summer, too.
Should Aguero leave, there is a definite possibility of Messi featuring as a False 9.
That would, arguably, be a better fit for City as if Messi is deployed in the number 10 role, it could potentially take up some of the room that De Bruyne enjoys in those central pockets of space.
It remains to be seen whether have City have room for two mercurial ball handlers and pass masters.
One thing is for certain; with the amount of money Messi will be on at City he is guaranteed to start pretty much every game when he is fit, and that could be on the right wing, behind the striker, or in the centre-forward role.
Someone at City is going to have to settle for a place on the bench to make way for the man with six Ballon d'Ors.