Bad Transfers: Fernando Torres to Chelsea, 2011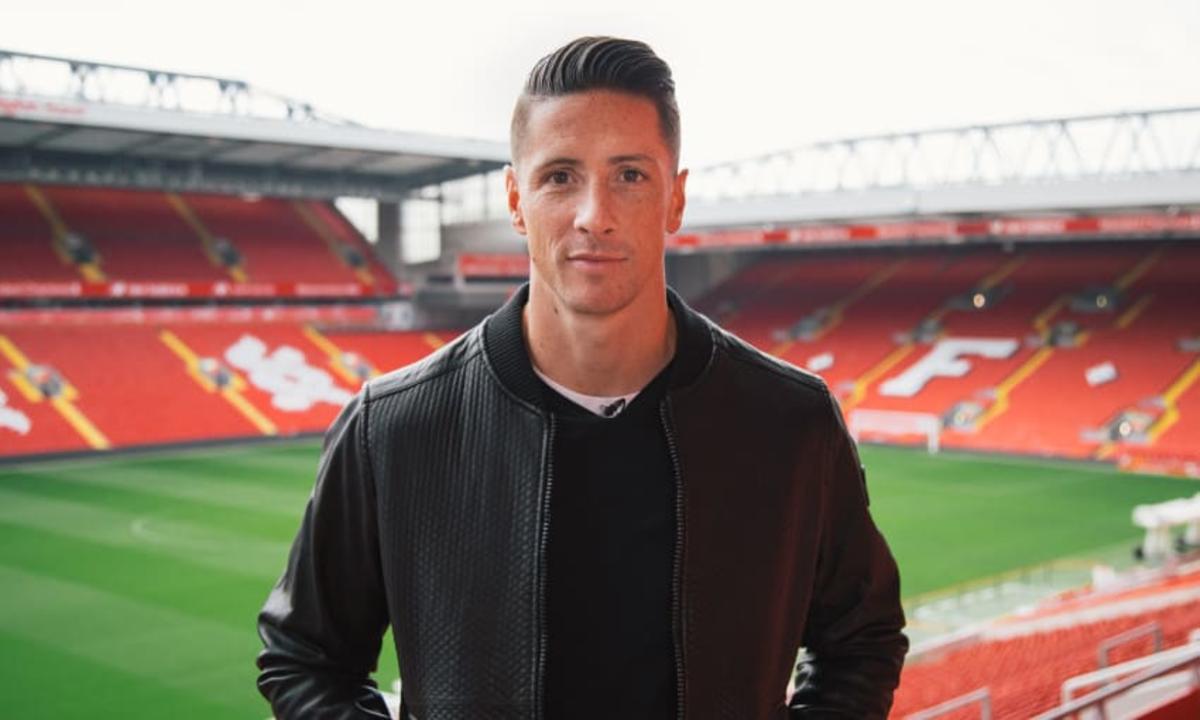 Fernando Torres' £50m move from Liverpool to Chelsea in January 2011 is still one of the most memorable transfers in Premier League history – for all the wrong reasons.
Deemed a fantastic piece of business at the time, adding a world-class striker while weakening a domestic rival, here's the story behind the record-breaking signing that ultimately failed but did produce a moment to remember forever.
Torres at Liverpool
Torres started his career with Atletico Madrid, progressing through their youth system to the first-team squad.
He made his professional debut in 2001 and finished his time at the club with 75 goals in 174 La Liga appearances. Subject to interest from a multitude of teams, including Chelsea, the Spaniard opted to join Liverpool in 2007 for a club-record fee of £26m.
In his first season at Anfield, Torres became The Reds' first player since Robbie Fowler in 1995/96 to score more than 20 league goals in a season.
In this, the most prolific goalscoring spell of his career, he also became the fastest player in Liverpool history to score 50 league goals.
Chelsea Transfer
On 27 January 2011, Chelsea made a £40m bid which was rejected by Liverpool. Torres subsequently handed in an official transfer request the next day, which was also turned down.
But despite a keen desire to keep their star striker, Liverpool finally caved in and sold Torres for a reported fee of £50m on transfer deadline day in January 2011.
Torres signed a five-and-a-half-year contract, setting a British transfer record in the process. The deal made him the sixth-most expensive footballer in history at the time, behind the likes of Cristiano Ronaldo and Zinedine Zidane.
READ MORE:
Torres at Chelsea
Torres joined Chelsea legends Petr Cech, John Terry, Frank Lampard and Didier Drogba at Stamford Bridge the season after Premier League success under Carlo Ancelotti.
And with Drogba nearing the end of his career, Torres was an ideal replacement as the focal point of the attack, albeit in a less physical and more pace-orientated style.
It never played out that way though, as Drogba persisted as the main man, regardless of Torres' huge price tag.
Torres made his Chelsea debut on 6 February 2011 in a 1–0 home defeat to former club Liverpool and inexplicably took until 23 April that year to score his first and only goal of the season.
As time progressed, the striker's lack of confidence became abundantly clear and his record of 20 league goals in 110 appearances only serves to embody his struggles.
The Spanish international arrived as a star, but departed as a flop.
Best Chelsea moment
Despite Torres' obvious shortcomings in West London, the talented forward didn't leave without marking his name into Chelsea folklore.
The 2011/12 Champions League campaign was, of course, a special one for Chelsea and Torres had a huge part to play in their success ; cast your mind back to the semi-final second leg against a dominant Barcelona side with Lionel Messi at his peak.
Chelsea held on for as long as they could in the first 45 minutes, but Sergio Busquets and Andres Iniesta struck to give Barca a two-goal lead before John Terry was sent off.
Ramires managed to claw one back to put the Blues ahead in the tie on away goals, but the best team in the world, at home, had a full 45 minutes to score again.
In the 80th minute, Di Matteo decided to replace Drogba with Torres, and, well, we all know what happened next.
It was the 92nd minute, and Barcelona had virtually every man forward, but suddenly their move broke down. Within seconds, Torres had latched on to a clearance from Chelsea's 18-yard area and strode forward on his own, rounded Victor Valdes and threw Chelsea fans all over the world into delirium.
The Blues were heading to the Champions League final. No Chelsea will fan will ever forget the Spaniard's contribution that night.
Why didn't Torres at Chelsea work out?
Torres was always burdened by the immense weight of pressure that surrounded such a record move and such it was hard for him to ever justify it. His slow start put him in the spotlight from the beginning, but it became much more than that.
A player renowned for his pace and playing on the shoulder of the last man had joined a side where he would be competing with one of the most efficient target men of the modern era in Drogba. They were incompatible styles of play and Chelsea were far more used to playing with the Ivorian.
As a result, Torres lost confidence, and lost goals, and other than individual moments, may look on the move with a degree of regret on a deal that promised so much that it never could deliver – and then underwhelmed.