Blades out: Sheffield United was the wrong move for Brewster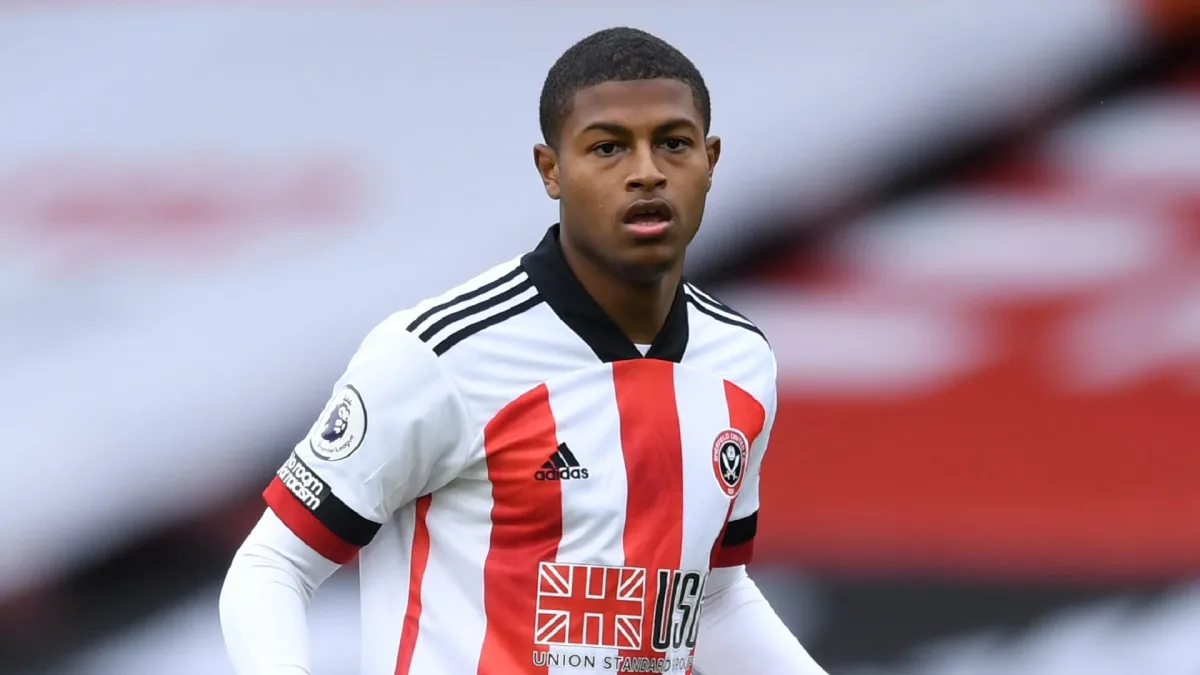 Rhian Brewster made the first big decision of his professional career in the summer when he left Liverpool for Sheffield United: it is proving to be the wrong one.
The 20-year-old was once regarded as one of the jewels of the Anfield side's academy and saw his stock rise earlier this year during a loan switch to Swansea. Ten goals in 20 league outings for the Welsh side seemed to have primed him for big things.
Article continues under the video
Those hopes continued to spiral with a bright pre-season with the Reds, yet in early October, he decided to leave Anfield for a Sheffield United side that had flirted with Europe last season.
At £23.5 million, he did not come cheap – and so far he has been an expensive mistake.
Out of touch
Four matches into his career under Chris Wilder, he has yet to find a goal or an assist, albeit against some of the Premier League's toughest sides.
What is more alarming, though, is that he has failed to find a way to exist on the park with his new club.
In Saturday's 4-1 loss to Chelsea, he may as well have been sitting in the stands. During a 63-minute outing at Stamford Bridge, he touched the ball just nine times. The only player to record fewer touches was Olivier Giroud, who played three minutes as a replacement for Timo Werner and still managed three.
Worryingly, this is no outlier. In his four appearances for his new club, he totals 44 touches in 233 minutes. Just two of these have come in the opposition's penalty box.
To put that into greater context, 14 of the 22 players who started the Chelsea fixture had more involvement in that single match alone. At his current rate, it will take him until the Boxing Day fixture against Everton to equal the 120 touches that Blues defender Thiago Silva enjoyed against his side.
Of course, it's somewhat unfair to measure a forward's influence by how many times they are on the ball – often they find themselves under pressure and only have time for one or two touches before offloading it – but the sheer peripheral nature of his displays is alarming.
Shot shy
Could Sheffield United's style be a problem? Not according to the player himself.
"Towards the end of the season at Swansea, there was a change of shape to something similar to what is played here," he insisted earlier this week.
"I scored quite a few goals after that and there's similarities between the two clubs.
"I know when the team is right at it, that chances will be created. Then it's up to me to be in the right place at the right time and take advantage."
So far, he is neither in the right player or taking advantage.
He has returned just a single shot during his four outings for his new club. A whole array of unlikely figures, including centre-back Chris Basham (three) have achieved more.
"I wanted game time," the striker said when asked last month as to his reasoning behind leaving Liverpool for Sheffield.
He might be playing for now, but unless there is a dramatic turnaround in his fortunes, he will soon find himself kicking his heels on the bench once more.
This is not a move working out well for anyone.