AC Milan's 10 biggest transfer sale mistakes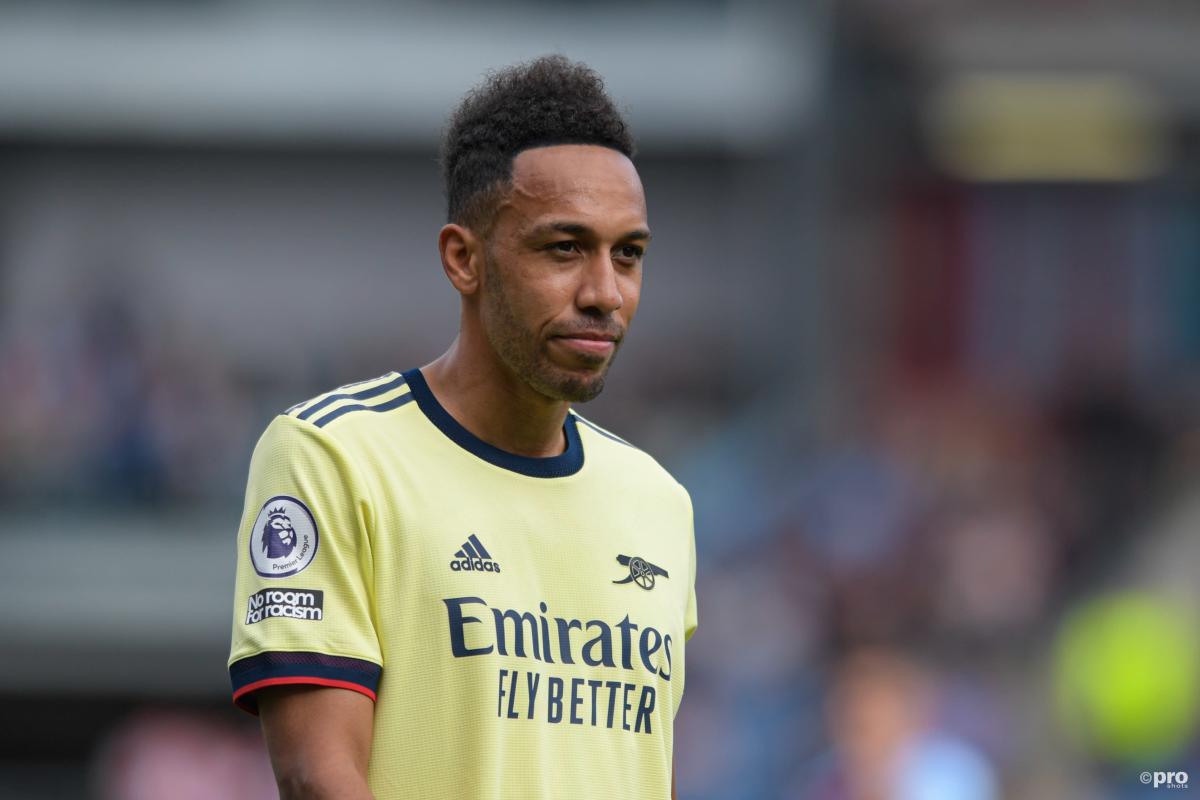 AC Milan are the most successful Italian team in history when it comes to the Champions League, winning the formerly-named European Cup seven times.
Much of that success has come about due to the heavy spending of former owner Silvio Berlusconi.
Milan have signed some of the greatest players in the history of the game but they have also made some terrible sales.
In this feature, we will focus on players who AC Milan made a big mistake selling on since the turn of the millennium.
Roberto Ayala (to Valencia, 2000)
Roberto Ayala was one of the best defenders in the world during the first half of the first decade of the millennium.
He was part of a magnificent Valencia team that won two La Liga titles, a UEFA Cup and reached the Champions League final.
But he joined Valencia from Milan in 2000, having failed to make the grade in two seasons at San Siro.
It was a mistake by Milan to let him go, although in truth the Rossoneri were blessed with a host of all-time greats in the same position during this time period such as Paolo Maldini, Alessandro Costacurta and later Alessandro Nesta and Jaap Stam.
Pierre Emerick Aubameyang (to Saint-Etienne, 2011)
The first club that Arsenal captain Pierre-Emerick Aubameyang played for at senior level in Europe was Milan. However, the problem was that he never actually played for Milan.
Despite being on the books at San Siro between 2008 and 2011, the Gabon international was sent out on various loans to Dijon, Lille, Monaco and Saint-Etienne.
The move to Saint-Etienne was eventually made permanent as Aubmeyang left Milan without making a senior appearance in a competitive match.
It has proved to be a mistake as the forward has gone on to become one of the most clinical in Europe, earning top goalscorer gongs in the Bundesliga with Borussia Dortmund and the Premier League with the Gunners.
Andrea Pirlo (to Juventus, 2011)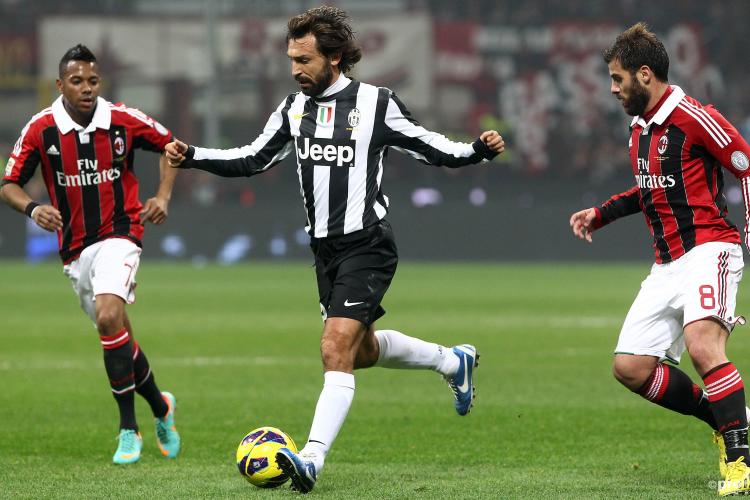 AC Milan believed that Andrea Pirlo was well past his best when they opted not to hand him a new contract at the end of the 2010/11 season.
It proved to be a catastrophic error as the 32-year-old decided to join rivals Juventus on a free transfers.
Pirlo enjoyed arguably the best season of his career to lead Juve to their first Scudetto in five years, beginning a nine-season Scudetto-winning dynasty.
He would have four years at the top of European football, while Milan haven't won a trophy since, apart from an Italian Super Cup.
Zlatan Ibrahimovic (to PSG, 2012)
Zlatan Ibrahimovic helped Milan get back to the pinnacle of Italian football as the club won the Scudetto in the 2010/11 campaign with the Swede on loan from Barcelona.
He would make the move permanent but Milan's growing financial problems meant that they were forced to accept a €20m bid from Paris Saint-Germain just a year later.
Ibrahimovic went on to become a legendary figure at PSG and helped the club establish themselves as a European force to be reckoned with.
After that, he had spells at Manchester United and LA Galaxy before returning to Milan with huge success. If the time between his two spells away from San Siro didn't happen, who knows how well Milan might have performed.
Thiago Silva (to PSG, 2012)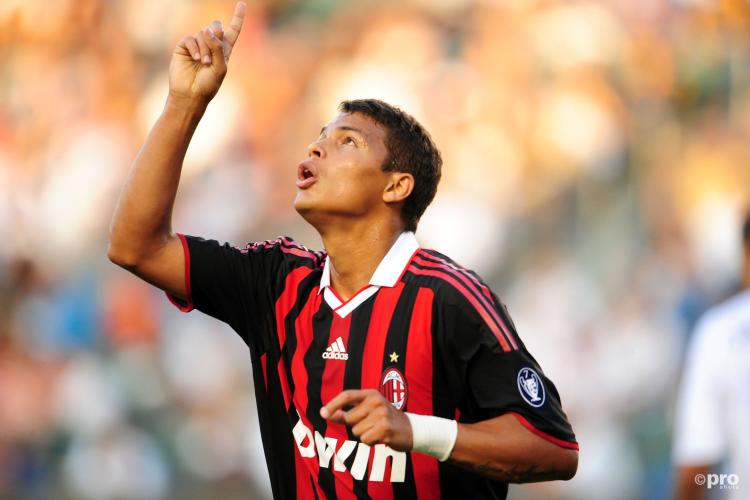 In the same summer that Ibrahimovic left, Thiago Silva also departed San Siro. It highlights how poor a condition the finances at Milan were during this period that they were forced to sell two of their prized assets just to balance the books.
Silva himself went through a rollercoaster of emotions, however, as contrasting signals were sent out by the club. Some said he was staying, some said he needed to be sold.
The Brazilian actually signed a new deal in July of 2012 but less than two weeks later he was a PSG player.
Milan president Silvio Berlusconi claimed that Silva had to be sold for around €42m to help put the club in the green.
Francesco Acerbi (to Genoa, 2013)
For several years Francesco Acerbi has been one of the most underrated defenders, not only in Italy but in all of Europe.
He finally went somewhat mainstream by impressing at Euro 2020 as Italy won the tournament.
Milan overlooked his talent when they decided to let him go to Sassuolo in 2013. He had a long road to the top, twice overcoming testicular cancer, before developing into a fantastic defender at Lazio from 2018 onwards.
Manuel Locatelli (to Sassuolo, 2019)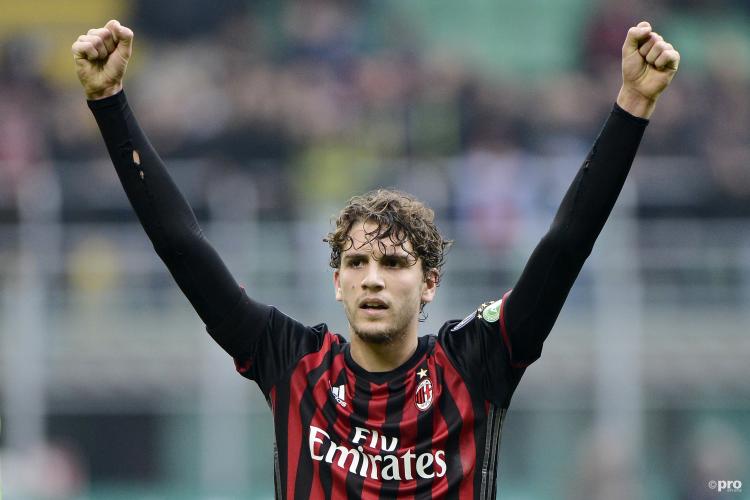 Milan have had a few central midfielders come through their ranks only to be moved on prematurely, including Ricardo Saponara and Bryan Cristante.
Of this ilk of player, however, they will most regret letting Manuel Locatelli leave. The Italian shone for Sassuolo initially on loan and then on a permanent basis after signing from Milan, emerging as one of the most talented midfielders in Serie A.
He continued his sparkling form into Euro 2020 as he helped the Azzurri go on to win the tournament.
Locatelli has now moved on loan to Milan's rivals Juventus where he will complete a permanent transfer next summer. His time at Milan didn't work out because he simply wasn't fancied as a combative midfielder by Gennaro Gattuso, but he has since shown the head coach's opinion of him wasn't accurate.
Lucas Paqueta (to Lyon, 2020)
Milan have attempted to replicate the success of Kaka's signing a couple of times over the past 15 years. The first was Alexandre Pato, who started well before his form and fitness plummeted.
Lucas Paqueta is another name who arrived with a sparkling reputation from Brazil but who perhaps underperformed in Italy.
At Flamengo, he was basically allowed to do as he wished, which is how he earned his reputation as a showman.
Paqueta did struggle to make the transition to more disciplined European football but his recent performances for Lyon suggest that Milan should have been a lot more patient with the maverick attacking midfielder.
Gigi Donnarumma (to PSG, 2021)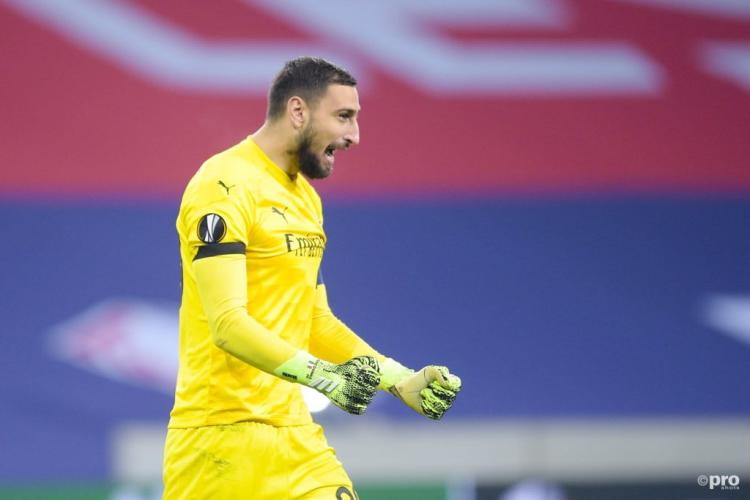 Gigi Donnarumma showed at Euro 2020 that at the age of 22, he is already arguably the best goalkeeper in Europe.
The 6ft 6 in man mountain had already made over 250 career performances for Milan since debuting at the age of 16.
Which made Donnarumma's departure to PSG on a free transfer in the summer of 2021 all the more infuriating for Milan fans.
Donnarumma could have gone on to become a legend of the club, but at the very least should have fetched a large fee if he was going to leave. The failure to get him to sign a new contract was a costly one, both in a financial and sporting sense.
Hakan Calhanoglu (to Inter, 2021)
The same could be said for Turkey attacking midfielder Hakan Calhanoglu, who Milan also failed to convince into signing a new contract.
As a result, Calhanoglu departed on a Bosman transfer too – angering Milan fans even more than Donnarumma by signing for rivals Inter.
And as fate had it, Calhanoglu scored for Inter against his former club in the first derby of the 2021-22 season.
Unlike Donnarumma, the loss of Calhanoglu won't hurt so much on the pitch. But from a financial point of view, Milan again lost out on a decent transfer fee.