Juventus agree transfer fee to sign the 'new Ronaldo' Kaio Jorge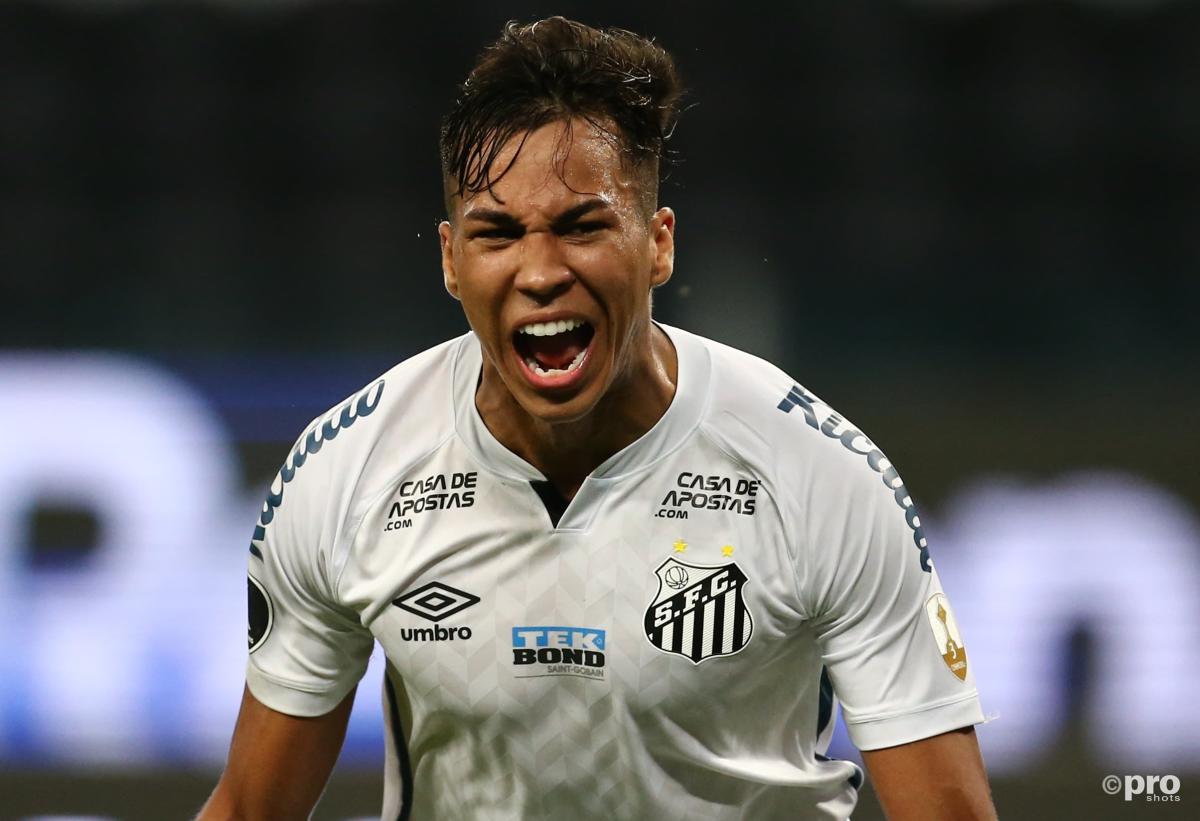 Kaio Jorge is set to sign for Juventus, with Santos confirming that a transfer fee has been agreed for a player dubbed the 'new Cristiano Ronaldo'.
A host of clubs from across Europe had been monitoring the youngster, with Chelsea and Arsenal holing an interest from the Premier League. Meanwhile, Milan were confirmed to have made a bid from Italy, where Napoli and Roma were keeping tabs on the 19-year-old striker.
Kaio Jorge, though, is heading for Juventus, with reports suggesting that a €3 million deal has been reached, with the Turin giants poised to pay another €1m in bonuses. Sky Italia also suggests that Santos will hold first refusal to sign him back on loan if Juve want to send him to South America.
Good luck to Kaio Jorge and we hope he will have a great path going forward
- Andres Rueda
"Juventus met the conditions we had set and which we believe are the best at this time for the club, given the scenario we found ourselves in," said Santos president Andres Rueda with a statement on the club's official website.
"Good luck to Kaio Jorge and we hope he will have a great path going forward."
Why is Kaio Jorge so cheap?
Given the billing of the player, the transfer fee appears to be rather low, yet there is a good reason for that. Kaio Jorge's deal with Santos expired on 31 December, 2021, meaning that he had less than five months remaining on his deal.
He would have been available on a free transfer had Santos not agreed this fee with Juventus.
The deal now is expected to move quickly. Kaio Jorge is expected to fly to Italy for a medical in the middle of the week, while the transfer could be tied up rapidly after that.
The news of the Kaio Jorge deal caps a fine day for Juventus, who also secured the signing of Giorgio Chiellini to a new two-year deal. The captain had been a free agent since the start of the month.