How many penalties has Donnarumma saved in his career?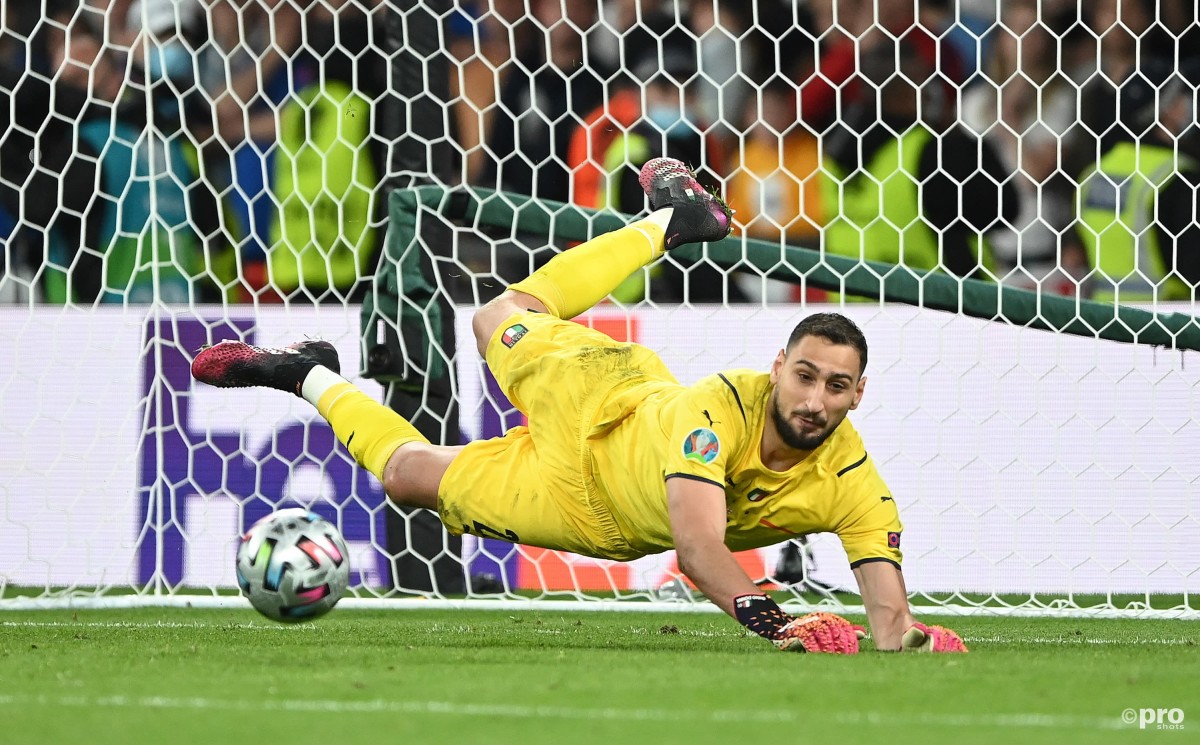 Gigio Donnarumma was the hero of Italy's Euro 2020 victory as his penalty saves proved decisive in the shootout victories over Spain and England.
Italy beat Spain 4-2 on penalties in the semi-finals at Wembley after a 1-1 draw, with Donnarumma saving from Alvaro Morata and Daniel Olmo firing over the bar.
Trending
In the final itself, the Azzurri ran out 3-2 winners in the penalty shootout after another 1-1 draw.
The 22-year-old Donnarumma saved from Jadon Sancho and Bukayo Saka, while Marcus Rashford screwed his penalty onto the post and wide.
In total, from the nine penalties Spain and England took against Donnarumma, only four spot-kicks found the back of the net.
What is Donnarumma's penalty record during his career?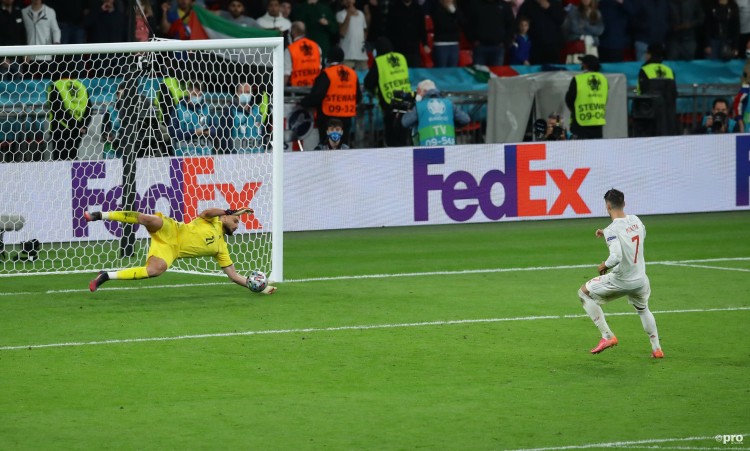 This should come as no surprise as Donnarumma's penalty record during his career so far is magnificent.
Donnarumma has been involved in five official penalty shootouts since making his debut as a 16-year-old and incredibly he has won every shootout.
In normal play Donnarumma has faced 44 penalties during his career. He has saved (not including misses) 15 of them, while only 29 have been scored.
This means that Donnarumma is saving over a third of penalties taken against him. This is almost double the average, according to InStat, of penalties saved by goalkeepers which stands at 17.57%.
Despite only making his senior debut in 2016, Donnarumma is already in the top 10 for goalkeepers with the most penalty saves in the 21st century.
Campioni d'Europa 🏆 Orgogliosi di aver regalato il sorriso a tutti gli italiani e aver vissuto insieme ai nostri straordinari tifosi tante "Notti magiche" 🇮🇹 #RinascimentoAzzurro #Nazionale #Azzurri #VivoAzzurro #EURO2020 @azzurri pic.twitter.com/fGrnZw5nbM

— Gianluigi Donnarumma (@gigiodonna1) July 11, 2021
Donnarumma appears to be getting better also when it comes to saving penalties.
Indeed, over the last year alone, he has saved five penalties in normal play in addition to his shootout heroics against Spain, England and in a Europa League victory over Rio Ave at the start of last season.
His percentage of penalties saved over the last 12 months has increased to 38%.
With his imposing 6ft 6in frame and massive wing-span, there is perhaps not a more intimidating goalkeeper to face in world football from the penalty spot than Donnarumma.