'First time ever Ronaldo was happy to be substituted!'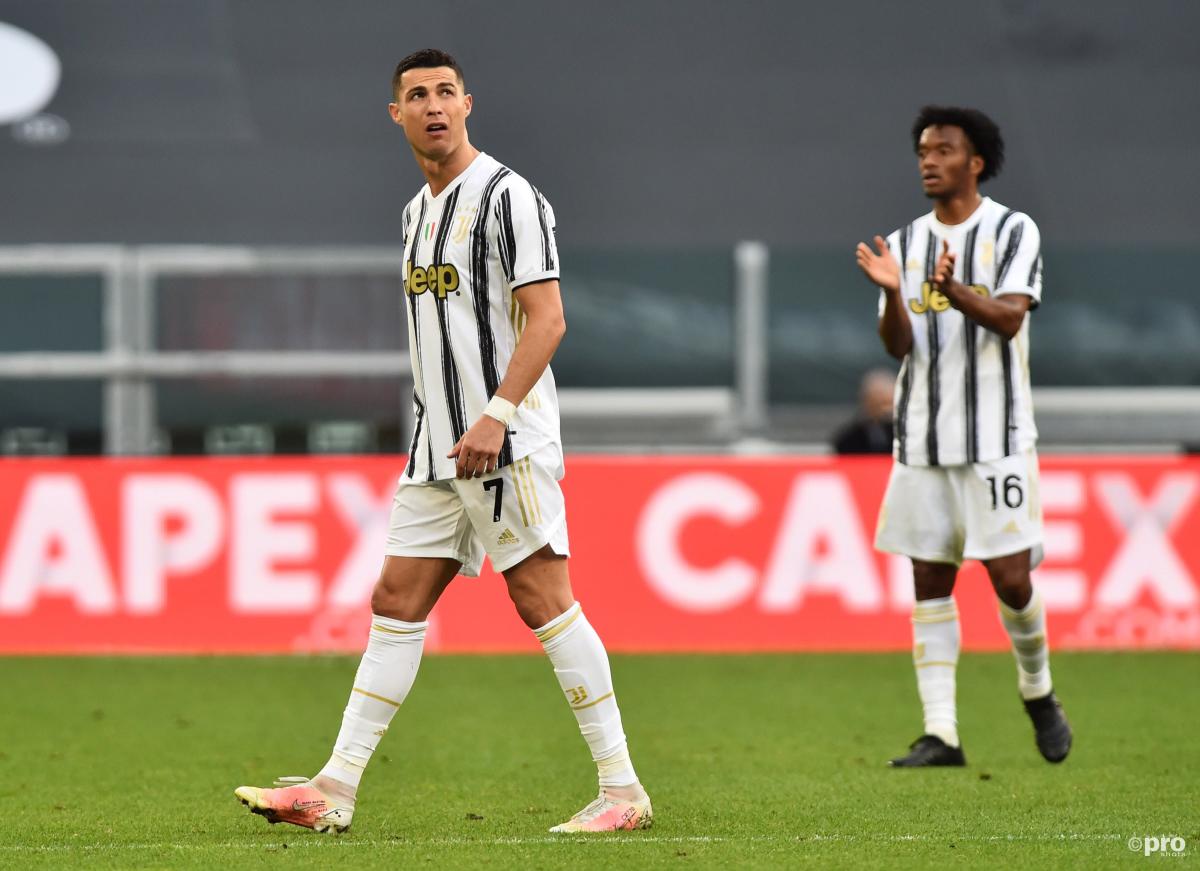 Cristiano Ronaldo seemed happy to be substituted for the first time ever when Juventus played Inter.
Head coach Andrea Pirlo insisted Ronaldo had no issues with coming off during Juve's crunch clash in Serie A.
READ MORE: CR7 not heading back to Sporting
Juve won an epic battle 3-2 to keep their hopes of finishing in Serie A's top four alive.
Ronaldo was substituted with the score at 2-1 in Juventus' favour, having earlier missed a penalty before scoring the opening goal.
Rodrigo Bentancur was sent off early in the second half and Pirlo felt there was little to gain by having Ronaldo out there.
It was only the third time this season Ronaldo had been substituted in Serie A and just the seventh occasion in 97 matches across his three years with the club.
'Ronaldo was happy and smiling'
Usually the forward wants to play every minute, but Pirlo said it was different this time.
"I think it was the first time he was happy to be subbed off," Pirlo said to Sky Italia when he was questioned over the decision.
"We were one man down, and he would have been chasing shadows.
"He was happy and smiling in the dressing room [after the match]."
Champions Inter equalised after Ronaldo came off, but Juan Cuadrado's second goal of the match gave Juve a priceless victory.
Securing Champions League football is vital financially for Juventus.
This week it emerged Juventus are reportedly planning on asking their players to delay salary payments for four months.
The coronavirus pandemic has had a huge financial impact, with Ronaldo's future the subject of much speculation as a result.
Ronaldo: Juve stats in 2020/21
| Category | Statistic |
| --- | --- |
| Games | 43 |
| Starts | 40 |
| Goals | 36 |
| Assists | 4 |
| Man of the match | 8 |
Ronaldo club stats this season from FootballCritic
Pirlo not worried about his future
The future of Pirlo has also come under huge scrutiny during a poor season, but he claimed not to have worried about it.
"I haven't thought about the future," he said.
"I was only focused on the game and we'll talk about the future later on.
"We should have had the same determination and desire to fight on every ball also in the other games of the season.
"If we had done so, we would not be fighting for a top-four finish at this point.
"We made too many mistakes in games that seemed easy on paper.
"We didn't have the same fire burning inside and had to turn the light on again to fight for the title and a top-four finish.
"The lads have proved they are up to the task in big games.
"We shouldn't have dropped so many points, but this is a good team, we have room for improvement, there is a good base from which we can work well."
Juventus, Pirlo and Ronaldo now face a key week.
They play Atalanta in the Coppa Italia final before their last league game against Bologna.