Ronaldo exit rumours intensify as Juventus superstar moves his supercars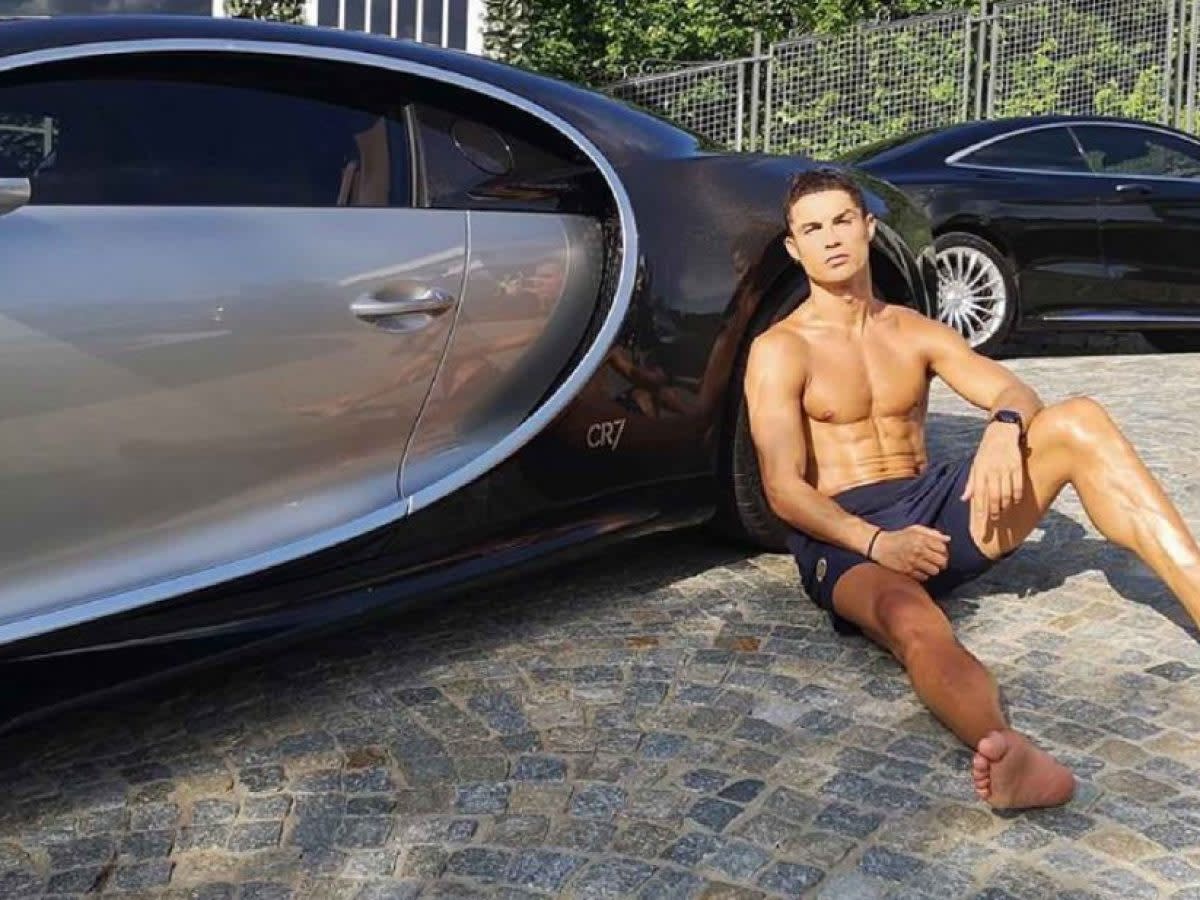 Cristiano Ronaldo may have just inadvertently dropped a hint about his future at Juventus after footage emerged of his supercars being loaded into a truck to leave Turin.
The Portuguese superstar has scored a fantastic 36 goals in 40 starts for the Bianconeri this season, but has not been able to help them win their 10th Serie A title in a row, with Inter having claimed their crown a couple of weeks ago.
READ MORE: How much does Cristiano Ronaldo earn and what is the football legend's net worth?
Things have became so bad on the pitch under head coach Andrea Pirlo that Juventus are currently down in fifth in the table and must rely on other results in order to qualify for the Champions League on the last day of the season this upcoming weekend.
Should they fail to qualify, it will proved to be disastrous financially, so much so that assets like Ronaldo could be sold.
The club would also greatly benefit from having his exorbitant wages off the books as he apparently earns more than most of the rest of the Juve squad put together.
The rumours of an exit have only intensified now that footage has came out showing his fleet of supercars being loaded into trucks apparently for a move elsewhere.
Where could Ronaldo move to?
Last week, Ronaldo's mother Dolores Aveiro catalysed speculation about a return to Sporting CP after saying:
"I'll talk to him to bring him back. Next year he will play in Alvalade [Sporting's stadium],"
Ronaldo's agent Jorge Mendes would be very quick to shoot down these rumours, though, responding:
"Cristiano is proud of the title won by Sporting, in fact, as he has publicly demonstrated. But at the moment his career plans do not go through Portugal."
Interestingly enough, though, the company who have moved Ronaldo's supercar fleet are Rodo Cargo, a well-known transport company based in Lisbon.
In 2018 when Ronaldo signed for Juventus, one of the quick indicators that the deal had been struck was his cars being moved to Turin.
As well as Sporting, Ronaldo has been strongly linked with a return to either Manchester United or Real Madrid, while Paris Saint-Germain have also been credited with an interest in the Portuguese superstar.