The 10 worst Inter Milan transfers of all time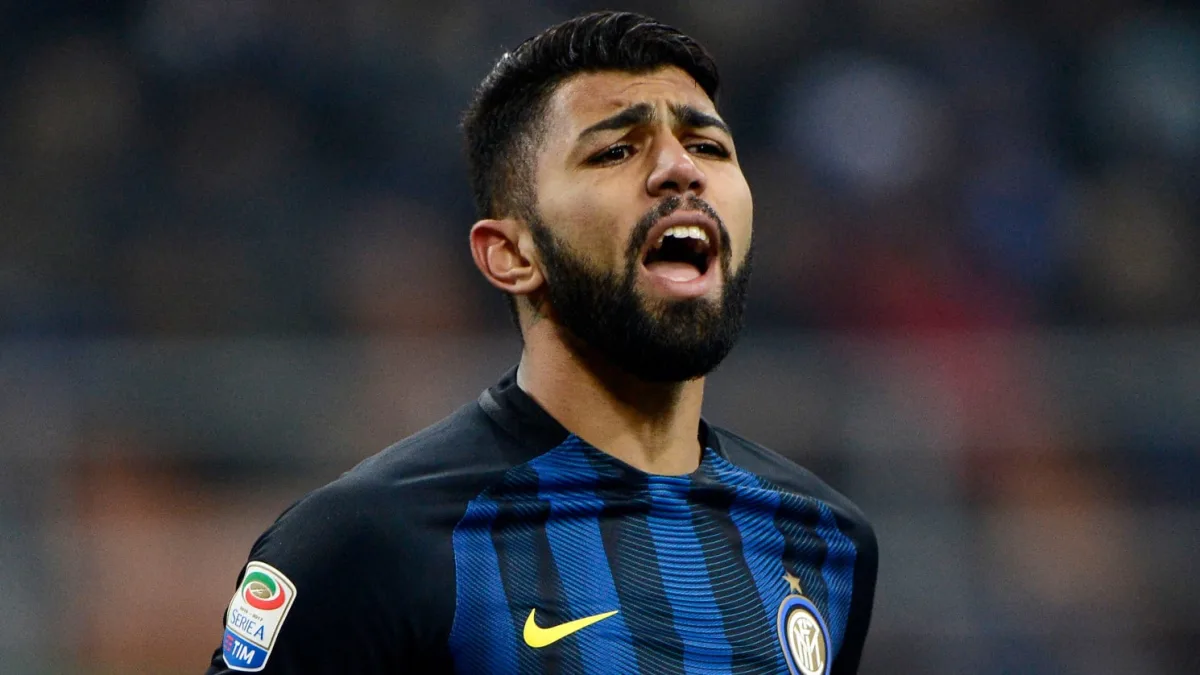 Inter Milan remain one of the biggest sides in Europe and one of the most successful in Europe - having won three Champions League titles and almost claiming a fourth in 2023.
However, like any big club, their history has been peppered with transfer deals that simply have not worked out, particularly during Massimo Moratti's reign as president.
Whether it was due to bad scouting, an inflated transfer fee, or simply a once-promising player who turned out not as good as hoped, Inter have had their fair share of shockers on the transfer market.
Here are the Italian giants' 10 worst transfers ever.
---
Fabian Carini, player swap with Juventus, 2004
Fabian Carini's name will be forever linked with Fabio Cannavaro, as the pair were exchanged between Juventus and Inter in the summer of 2004.
Carini had been at Juve for three years prior to his move to the Nerazzurri, but failed to play a single game. He had been sent on loan to Belgian side Standard Liege for two years before returning to Turin.
Juve then decided to, somehow, exchange him for Cannavaro. It would go down as one of Luciano Moggi's most canny moves.
Carini would only go on to make nine appearances in two seasons at Inter, but his infamy is secured as the 'other' player in the swap deal involving eventual Ballon d'Or and World Cup winner Cannavaro.
Kerlon, €1.3 million from Cruzeiro, 2008
Who remembers Kerlon - 'The Seal'? His party trick was to balance the ball on his head during the course of a match and run for as long as he possibly could before getting fouled by the opposition.
Inter, being Inter, fell for the trick and signed Kerlon in the summer of 2008.
The Brazilian never kicked a ball for the club. He was sent on loan to Chievo, where he actually did get to play in a game or two.
However, he suffered multiple knee injuries, which kept him sidelined for long periods of time.
Inter sent him on loan to Ajax and various other clubs before he retired from the game at the age of 29. A career unfulfilled.
Cyril Domoraud, €7 million from Marseille, 1999
Cyril Domoraud was signed on the back of his performances as Marseille reached the 1999 UEFA Cup final.
The Ivorian is another player linked to Moggi, as the former Juventus director tells the story of how the Nerazzurri signed him.
"I was in Marseille and I noticed a Nerazzurri scout, also there for the same reasons as me," Moggi explained.
"At that point I began to praise Domoraud aloud so that I could be heard. And Inter signed him."
Whether or not Moggi's tale is apocryphal, what isn't up for debate is that Domoraud was a bad signing for Inter. He made just six appearances in the 1999/00 season, before Inter sent him back to France.
Andy van der Meyde, €6 million from Ajax, 2003
Andy van der Meyde was one of the Netherlands' rising stars in the early '00s. He'd played in a key role in Ajax reaching the quarter final of the 2002/03 Champions League, and Inter decided to take a punt on him ahead of the 2003/04 campaign.
The move didn't work out for the flying Dutchman, with his standout moment for Inter coming in the 3-0 away win against Arsenal in the Champions League group stage, where he scored a stunning volley.
After two seasons he was moved on to Everton, but he hardly played for them either. A promising career petered out, and he retired in 2012 at the age of 32.
Robbie Keane, €15 million from Coventry City, 2000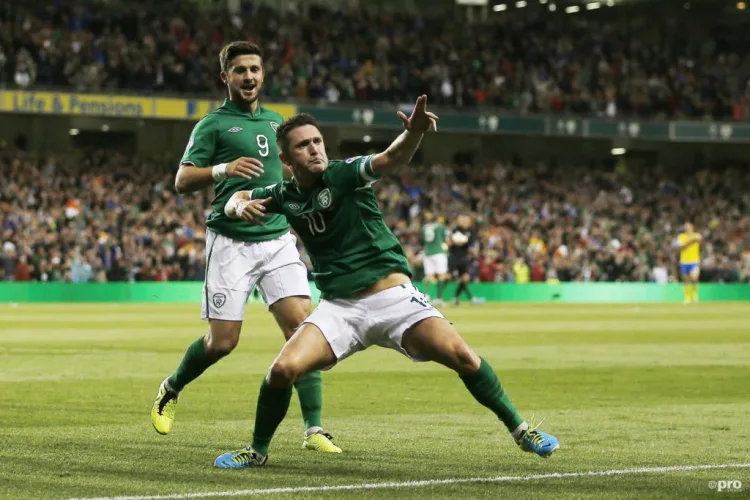 Robbie Keane impressed Marcello Lippi with his goals for Coventry in 1999/00, and the Inter coach decided to splash big money to bring him to Italy.
With Ronaldo out for the foreseeable future due to that horrific knee injury he sustained against Lazio in the first leg of the Coppa Italia, Keane was confident of gaining sufficient playing time at San Siro.
He scored on his debut in the Supercoppa Italiana against Lazio, but Inter suffered a poor start to the season, and Lippi was sacked following a 2-1 defeat to Reggina.
New coach Marco Tardelli wasn't a fan of Keane's, and his time in Serie A was coming to an end. By Christmas he'd returned to England, joining Leeds on loan.
He played 14 games, and scored three times, never really getting a proper crack at Italian football.
Gabigol, €30 million from Santos, 2016
Inter have had success with buying Brazilian strikers: Ronaldo and Adriano are just two examples.
Gabigol was viewed as the next in line with this tradition when he was bought for a massive €30m in the summer of 2016.
Only 20 years old, the Brazilian had been scoring goals for fun in his homeland for Santos, and Inter's new owners, Suning, wanted to make a statement, and thus splashed out a colossal sum of money to bring him to Italy.
However, Gabigol found the step up in level extremely difficult. He scored only once in his time in the Italian Serie A, a tap-in from a yard out against Bologna.
He was sent on loan, first to Benfica and then back to Santos, in order to play. Later, he made another move, this time to Flamengo, where the goals once again flowed.
Flamengo decided to redeem Gabigol on a permanent basis, ending his sour Italian adventure.
Ricardo Quaresma, €19 million from FC Porto, 2008
Ricardo Quaresma was signed by Inter in the summer of 2008 to appease new boss Jose Mourinho, who demanded two new wingers for his side.
However, it remains unclear, given his mercurial nature, if Quaresma really was a Mourinho request.
Quaresma lacked any of the characteristics Mourinho wants in a player, namely discipline and work ethic.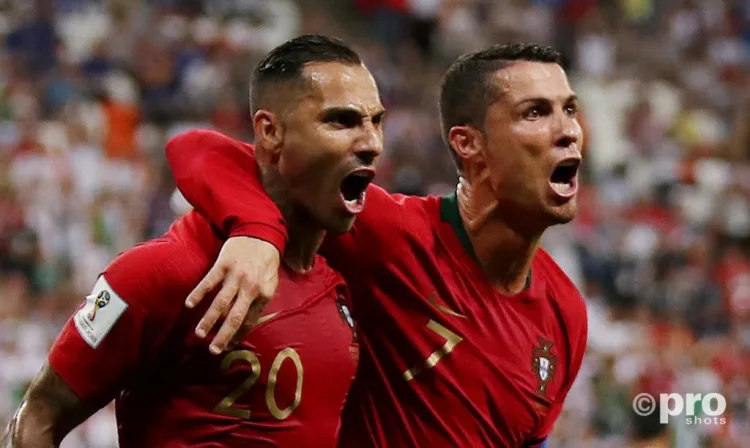 Famed for his trivela (a move where he would hit the ball with the outside of his right foot, as opposed to shooting with his left), Quaresma couldn't have been more unsuited to Serie A.
An off-the-cuff kind of player who did what he wanted, Quaresma didn't endear himself to Mourinho, his teammates, or the fans.
He lasted a single season in Italy, before being shipped on loan to Chelsea, but they returned to sender.
Quaresma ultimately joined Besiktas in the summer of 2010, having played very little part in Inter's treble success.
Vampeta, €13m from Corinthians, 2000
Signed by Inter president Massimo Moratti at the behest of Ronaldo, Vampeta has become synonymous in Italy as a byword for a terrible signing.
The midfielder had impressed in his native Brazil, starring for Corinthians as they won the Brazilian Serie A twice and the inaugural FIFA World Club Cup in 2000.
However he arrived in Italy out of shape, and with the club going through turmoil due to the early season sacking of Lippi, Vampeta got lost in the shuffle.
He lasted six months, before leaving for PSG on loan in the January window, having only played one game in the league.
Ronaldo might have been one of the greatest players of all time, but he didn't make for a good scout.
Darko Pancev, €9 million from Red Star Belgrade, 1992
Darko Pancev was one of the world's best strikers when he signed for Inter in the summer of 1992. Nicknamed 'The Cobra', Pancev scored close to a century of goals for Red Star in just three seasons.
After the great side was broken up after winning the European Cup in 1991, Inter paid a huge sum of money to bring the striker to Italy.
For fans of a certain vintage, Pancev is the epitome of the world 'flop'. He looked completely out of his depth in Serie A.
A player who came second in the 1991 Ballon d'Or race was reduced to a fumbling shell.
It took him five months to register his first goal in Italy. After 18 months of poor displays, he was sent on loan to Leipzig in January 1994.
His career, and reputation, was in tatters.  
Vratislav Gresko, €4.8 million from Bayer Leverkusen, 2000
Some Inter fans can't even bear to hear Vratislav Gresko's name mentioned, such are the emotions the Slovak brings out in them.
Gresko's name is linked to Inter's catastrophic collapse on the final day of the 2001/02 season, where they went from potential champions for the first time in 13 years to finishing third within the space of 90 minutes.
His defending was a major cause of their collapse, as his backward header was intercepted by Lazio's Karel Poborsky, who equalised.
Inter's confidence was shattered, and Lazio would go on to win the game 4-2, handing the title to Juventus.
Gresko never recovered from that game in May, and was sold a month later to Parma.
He received little playing time there, before being sold to Blackburn Rovers a year later.