Juventus' 10 worst transfers of all time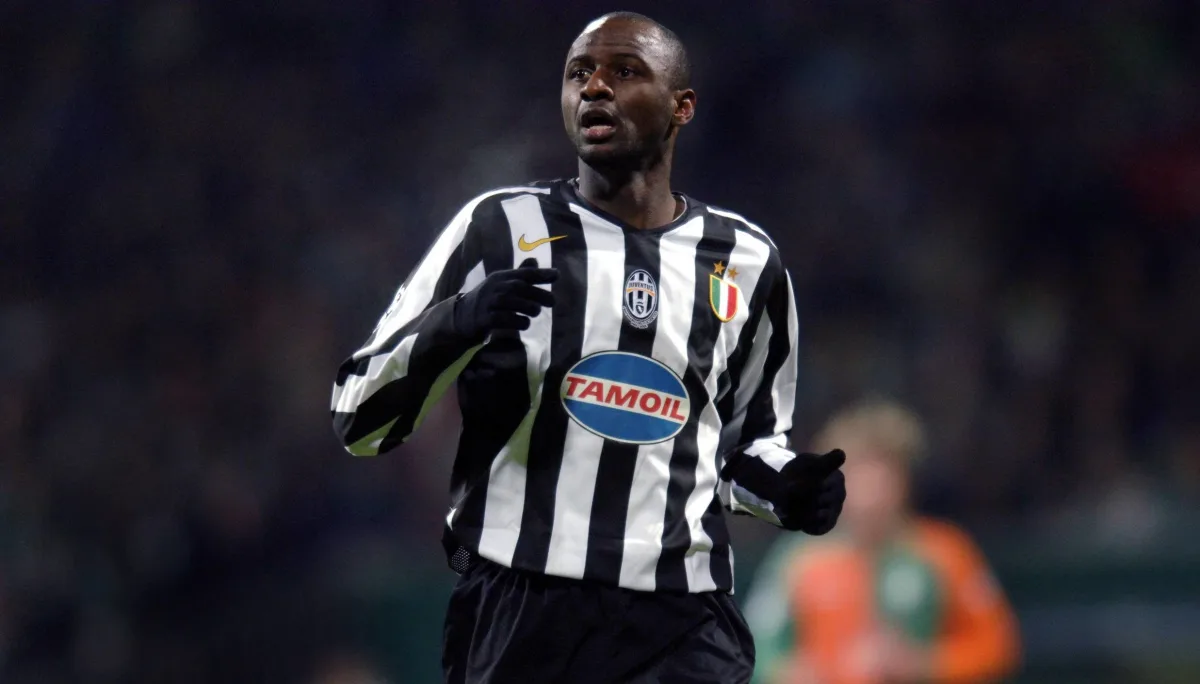 Until recent times, Juventus were known as one of the shrewdest operators on the transfer market.
The Bianconeri rarely splashed big on players, and tended to live well within their means.
The club are famous for selling star players when they think the time is right, and reinvesting that money on replenishing their squad.
But like most clubs, they have made mistakes, big and small. And this has increasingly become a problem in the last few years.
Here are some of the worst signings in the club's long and successful history.
---
Diego, €25m from Werder Bremen, 2009
Remember Diego? The hype surrounding the Brazilian in 2009 went through the roof as he played a pivotal part in Bremen's run to the final of the UEFA Cup.
Bremen eventually lost in the showpiece event to Shakhtar Donestk, but it was well known that Diego would be moving on to finer pastures. Or so he thought.
Juve won the race to sign him in May 2009, but the club Diego was about to enter was one in transition.
It was a rough era for the club: Post-Luciano Moggi and co. and before Andrea Agnelli, Beppe Marotta and Antonio Conte would arrive to begin their complete dominance of the Italian game.
Diego was signed to be the centrepiece of a new, prosperous Juve. But the club spent most of its budget on acquiring Diego – as well as another entry on our list – and as a consequence had no money to reinforce other areas of the pitch.
He stayed the one season in Turin, but with a poor supporting cast, looked lost in Serie A.
He was sold to Wolfsburg in Germany for €16m one year after arriving. His reputation never recovered.
---
Patrick Vieira, €15m from Arsenal, 2005
Patrick Vieira's move in the summer of 2005 was viewed as a masterstroke by Juve's sporting director Luciano Moggi. Vieira had been one of the best box-to-box midfielders in the world for the previous five years, and a cornerstone of the Arsenal side that went unbeaten in 2003/04.
Yet it was The Gunners who had the last laugh. They had clearly sold Vieira at the right time, with his dynamism on the wane, the 29-year-old looked sluggish in Serie A, and far from the all-dominating midfielder he'd been for Arsenal.
This was never more evident when Juventus were drawn against Arsenal in the Champions League quarter final in 2006. Arsenal buzzed around Juve, and Vieira was upstaged by a young Cesc Fabregas.
Arsenal won, comfortably, and both Vieira and Juve looked old.
He lasted a single season in Turin before leaving for Inter in the aftermath of the Calciopoli scandal.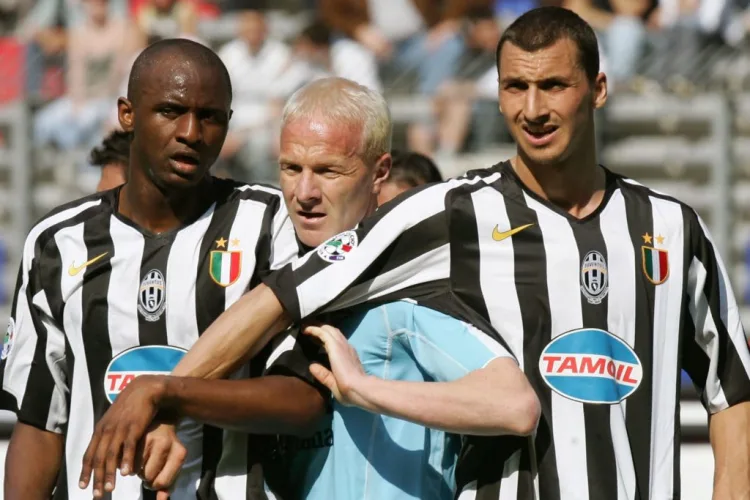 Juan Esnaider, €4.5m from Espanyol, 1999
Signed as a mid-season replacement for the injured Alessandro Del Piero in 1998/99, Juan Esnaider was remarkably out of his depth in Serie A.
The striker, who was decent at best, struggled from the get-go in the much tougher Serie A of the late '90s.
He failed to score a single goal for the club during his time in Italy, and returned to La Liga with Real Zaragoza in December 2000.
Edwin van der Sar, €7.5m from Ajax, 1999
Edwin van der Sar was signed as a replacement for Angelo Peruzzi, who had left the club to join Inter in the summer of 1999.
The Dutchman was viewed as one of the best goalkeepers in the world at the time, owing to his form at Ajax during their mid-1990s golden period.
However, he found things more difficult at Juventus, and is chiefly remembered for being the unwilling participant in Roberto Baggio's masterpiece against Juventus at the Stadio delle Alpi in April 2001, as Baggio rounded van der Sar from a long pass from Andrea Pirlo.
Baggio's brilliance made him look like a Sunday league goalkeeper, and it was the death knell for his Juve career.
The club had seen enough. They sold him to Fulham two months later before signing Gianluigi Buffon from Parma for a world record fee. Van der Sar did later rebuild his career at Man Utd, where he won another Champions League.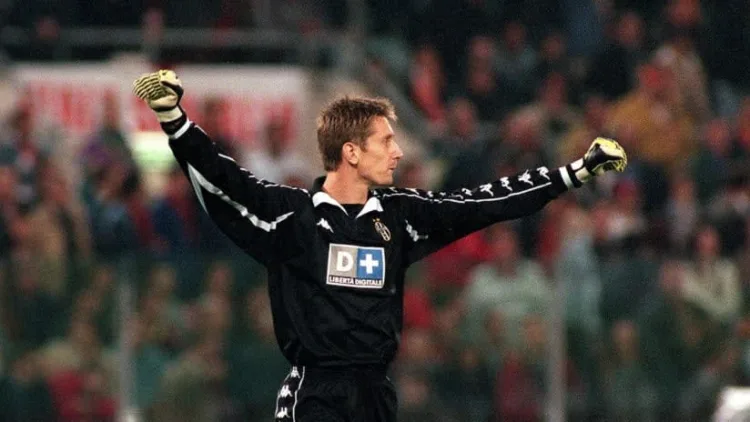 Marcelo Salas, €28.5m from Lazio, 2001
The forgotten man from Juve's legendary 2001 shopping spree, Marcelo Salas.
Most remember how the club used the Zinedine Zidane money to buy Buffon, Pavel Nedved and Lilian Thuram, but Salas was also signed from Lazio.
Salas was brought in as a replacement for the departing Pippo Inzaghi, who was sold to Milan.
The Chilean was at the peak of his powers, but he suffered from multiple injuries from the outset. This hampered any progress he hoped to make in Turin, and after two seasons at the club, in which he only scored four goals, he was surplus to requirements.
It was a shame, because Salas had the potential to be devastating at Juve, but he made no lasting legacy.
Amauri, €22.8m from Palermo, 2008
Even after all this time, it's difficult to see what Juve saw in Amauri that made them squander a huge amount of money on the Brazilian.
Amauri was signed off the back of a good 2007/08 with Palermo in which he scored 15 league goals in 34 games. Yet it was still questionable to see what he was actually good at.
He had a decent first half of a season at Juve in 2008/09, but his form disintegrated post-Christmas, and never regained that early-season form again.
His greatest contribution to the Juve cause was scoring a vital goal just months after they'd sold him to Fiorentina in April 2012 against Milan that went a long way in costing the Rossoneri the title, and handing it to Juve.
Christian Poulsen, €9.75m from Sevilla, 2008
In the same summer that brought Amauri, it also brought Christian Poulsen.
Infamous in Italy as the player who pushed Francesco Totti to such an extent that the Roma legend spat in Poulsen's face during Euro 2004, the Denmark midfielder didn't win anyone over with his displays for the Bianconeri.
Inexplicably chosen by Claudio Ranieri at the expense of Xabi Alonso, Poulsen made no impact in Serie A - a midfield enforcer who didn't enforce.
He lost his place in the side when Ranieri was sacked in March 2009, and Juve signed another midfielder enforcer to replace him in the summer of 2009, who proved to be an even bigger mistake...
Felipe Melo, €25m from Fiorentina, 2009
Felipe Melo was chosen as the replacement for Poulsen. For €25m.
To say Juventus overpaid for Melo is an understatement. No doubt the Brazilian was a tough-tackling midfielder who put himself about and actually tried to enforce (unlike the entry above), but was he worth €25m? Absolutely not.
Melo was the kind of player who could start a fight in an empty room, and couldn't cope with the expectations that comes with being a player at Juve.
After two train-wreck seasons in which he made 78 appearances, scored four goals and was sent off for leaving his studs in the face of Parma's Massimo Paci, Melo was shipped off to Galatasaray in the summer of 2011.
Jonathan Zebina, free from Roma, 2004
In a summer that brought Fabio Cannavaro and Zlatan Ibrahimovic to the club, it also delivered Jonathan Zebina.
Arriving on a free from Roma, Zebina was a loose cannon, who would seemingly explode at any given moment.
Zebina's temperament got the better of him on many occasions, and after getting sent off against Cagliari in 2007/08, he slapped a nearby cameraman, earning him a massive fine and a four-game ban.
On the pitch, he offered little, and off of it, headaches.
Juve's history had been built on many French players, but Zebina isn't one of them.
Jean-Alain Boumsong, €5m from Newcastle, 2006
Newcastle somehow persuaded Juve to part with €5m for Jean-Alain Boumsong's services.
Arriving at the club when it was at its lowest ebb – playing in Serie B due to the Calciopoli scandal – Boumsong was one of the few players Juve spent money on during their sole season in the Italian second tier.
Yet even for Serie B, Boumsong looked out of his depth at times.
Juve lacked confidence in him be able to make the step up to Serie A. He didn't even play a game for the Bianconeri in the top flight, and was sold to Lyon midway through the 2007/08 campaign.