Saliba, Lingard, Morata and the top 10 loan signings of the season in Europe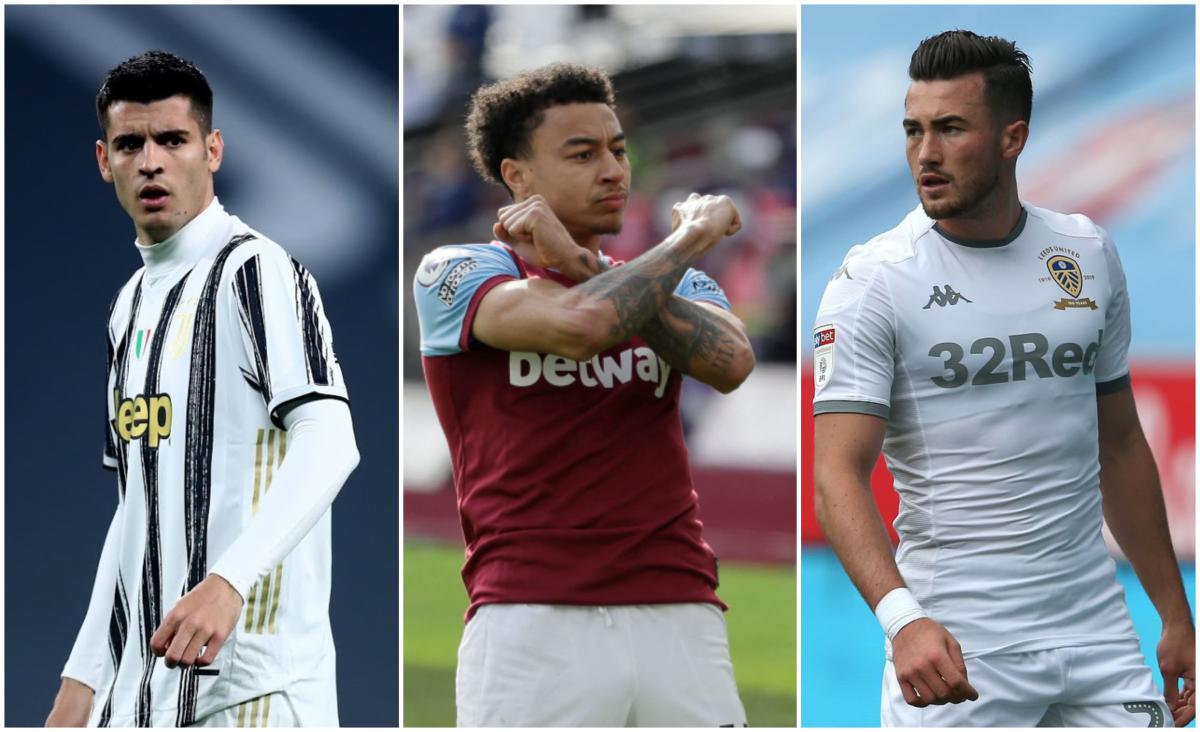 With football's finances in disarray due to the Covid-19 pandemic, the loan market has become an increasingly important place to operate.
There has been a trend in recent years of clubs – even big ones – using this facility as a manner of working around Financial Fair Play regulations. For example, Paris Saint-Germain signed Kylian Mbappe on loan initially from Monaco but slotted in an obligation to buy the following summer in a bid to reduce their spending in the 2017 season.
Now even clubs like PSG are having to cut their cloth, and that means using loans as an opportunity to improve their squad.
READ MORE: Mustafi, Ntcham, Pjanic and the 10 worst signings of the season in Europe
---
10. Fikayo Tomori (Chelsea to Milan)
With the club's seemingly unrivalled ability to hoard young talents, it seems like at least one player decides to make the move away from Chelsea every season and make a name for themselves rather than waste away on the Stamford Bridge bench.
Although there may be a few contenders for this season, one that is undoubtedly in the running is young defender Fikayo Tomori, who drew a line under his lack of game time at the club in January and made a move to Milan on loan.
Although Tomori has only played eight games for the Serie A club to date, the initial impression he's given with strong performances in the league and cup are already suggesting that Milan would love to make the move a permanent one this summer.
9. Moise Kean (Everton to Paris Saint-Germain)
When Moise Kean arrived at Paris Saint-Germain, the loan deal from Everton was seen as an act of desperation from the Ligue 1 champions, who had failed to find an alternative to Mauro Icardi after letting Edinson Cavani leave in the summer.
What might have been a disaster, though, has turned into one of the most inspired loan moves of the season.
Kean has 15 goals in 29 matches in all competitions, including three in six in the Champions League, far exceeding expectations.
Indeed, the biggest concern for PSG now is that they don't have a purchase clause in the deal and each time Kean impresses, his value only rises.
8. Joachim Andersen (Lyon to Fulham)
Arriving in London on loan from Lyon, Joachim Andersen undoubtedly knew that he had to prove himself to his parent club by making the most of his loan move to Fulham and for the most part that's exactly what he's done.
Known as a tremendous ball-playing central defender, Andersen quickly established himself as a starter at Fulham and a necessary cog in Scott Parker's team. So much so that after a handful of games, the young Dane was handed the captain's armband.
Indeed, such has been Andersen's impressive spell in the English top flight that he was nominated for the Player of the Month award in February and has since found his name attached to speculative reports linking him to a big-money move to Tottenham Hotspur in the summer.
7. Jesse Lingard (Manchester United to West Ham)
The Premier League can be entirely unforgiving for even the best players and nobody knows that quite as well as Jesse Lingard.
Once the darling of Manchester United, the England forward was then discarded by Ole Gunnar Solskjaer and subsequently watched his stock plummet.
In a bid to reignite some hopes of making this summer's England squad, Lingard made a risky loan move to West Ham in the January window. And, fortunately for him, it has worked perfectly.
Since making the move to London, Lingard has amassed an incredible five goals and three assists in David Moyes' high-flying West Ham side and quickly reminded the rest of the league that he is still a tremendous Premier League player.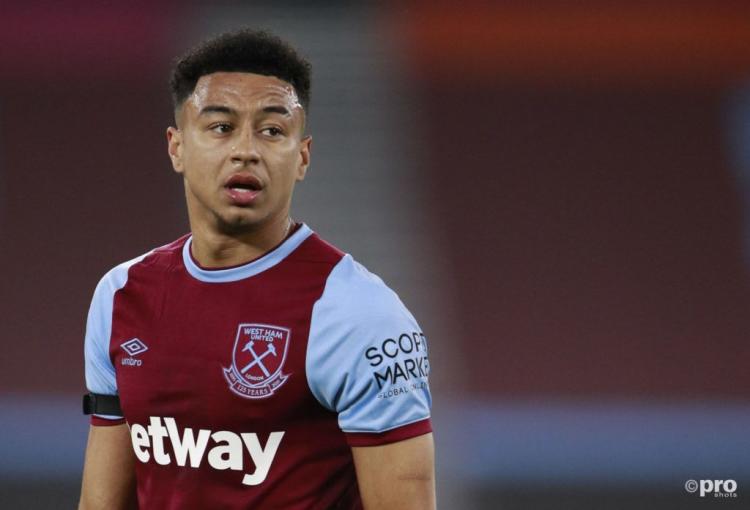 6. Alphonso Areola (Paris Saint-Germain to Fulham)
As a back-up player at both Paris Saint-Germain and Real Madrid for the best part of four seasons, Alphonso Areola undoubtedly made the loan move to Fulham last summer with the intention of getting back into regular football.
Although Parker already had two perfectly good first team keepers, Areola was given a start in Fulham's second league game of the campaign and through his consistent and impressive performances he has yet to miss a single minute of league football for the London club.
Although Parker's side have struggled to score goals in the league this season, they have a defensive record that will undoubtedly be the envy of most of the league. And while that isn't entirely down to Areola, he's certainly played a huge part in it.
5. Jack Harrison (Manchester City to Leeds United)
While most loan signings are temporary by the very nature of a player being loaned to another club, Jack Harrison's current loan deal at Leeds United is by no means a rare occurrence.
This current season is the third, successive time the club have opted to bring the winger on loan from Manchester City and they'll undoubtedly be glad they did considering the performances he's put in this season.
Although other players (and perhaps the manager himself) have often stolen the limelight at Leeds, Harrison has quietly gone about his business, as he had done previously for the club in the English Championship.
As a result, the 24-year-old has picked up an impressive six goals and five assists in the Premier League this season for Marcelo Bielsa side. Will he return on loan next season? You can probably count on it.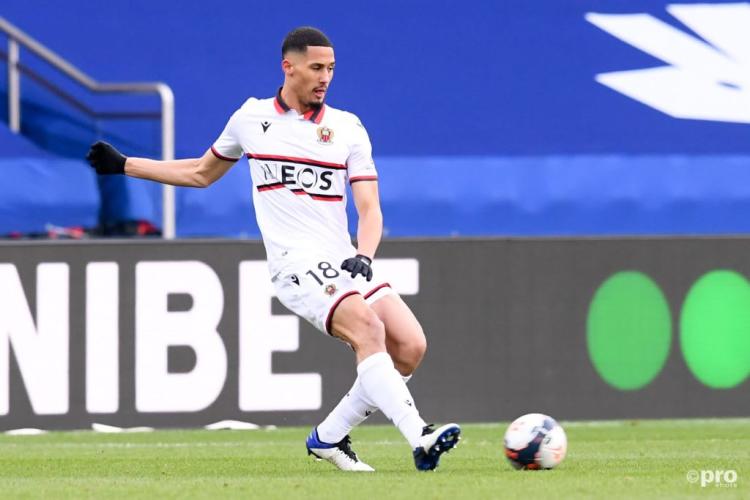 4. William Saliba (Arsenal to Nice)
Discarded by Arsenal manager Mikel Arteta with ease that alarmed Gunners fans, Saliba is back in France and back impressing.
Last season was an injury riddled one for the young centre-back, who was at Saint-Etienne at the time. He had the option to move back to his formative club on loan but instead elected to go to Nice – another side struggling in the Ligue 1 standings.
Saliba has won widespread acclaim for the mature manner in which he has stepped into a ramshackle defence and immediately become a leader.
He is destined, surely, to return to Arsenal, but another season at Nice is possible.
3. Amin Younes (Napoli to Eintracht Frankfurt)
Amin Younes has been one of the main catalysts behind Frankfurt's outstanding form that has thrust them into contention to play in next season's Champions League.
He featured only intermittently as he bedded in following a switch back to the Bundesliga, but it was only once he was introduced into the starting XI in an attacking midfield role that Frankfurt began to shine.
Before he was a regular, they had one only one of their first 11 matches. Since he has started to play frequently, Frankfurt have won nine of 14.
His highlight performance, however, was the role he played in a 2-1 win over Bayern Munich, which was praised by Germany boss Joachim Low in the aftermath, and giving hope to the 27-year-old of playing at Euro 2020.
2. Alvaro Morata (Atletico Madrid to Juventus)
Following disappointing spells at Chelsea and Atletico Madrid, Alvaro Morata decided to return to familiar ground in the summer with a loan move to Juventus.
Although the 28-year-old striker is still relatively young for his position, Morata knew he had to get back to basics and show that he was much more than a one-trick pony in the box and could be a genuine goalscorer for a big, European club.
Fortunately, for the most part, that seems to be exactly what the Spaniard has done. Over the course of 34 games in all competitions, Morata has bagged an impressive 16 goals and 11 assists, as well as cementing an integral partnership with Cristiano Ronaldo up front.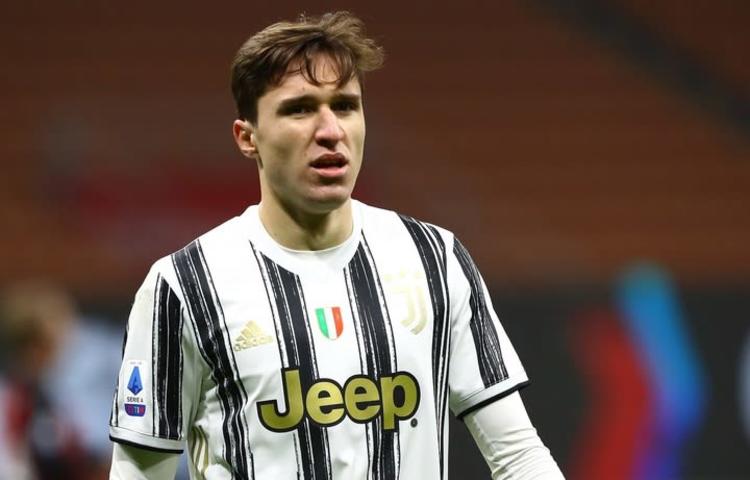 1. Federico Chiesa (Fiorentina to Juventus)
Following a number of impressive seasons at Fiorentina, Juventus swooped in for young winger Federico Chiesa last summer and signed the player on a two-year loan deal that could eventually see the Turin club hand over a total of €60 million.
As such, there was pressure on the 24-year-old to hit the ground running at Juventus this season and despite Andrea Pirlo's side looking anything but functional, Chiesa has still managed to show his worth.
Across all competitions this season, Chiesa has amassed an impressive 12 goals and 10 assists and at times not only overshadowed the club's former young star on the wing, Paulo Dybala, but also Cristiano Ronaldo too, with no less than four goals in the Champions League.