Madrid label reports of club recalling Inter defender Hakimi 'flatly false'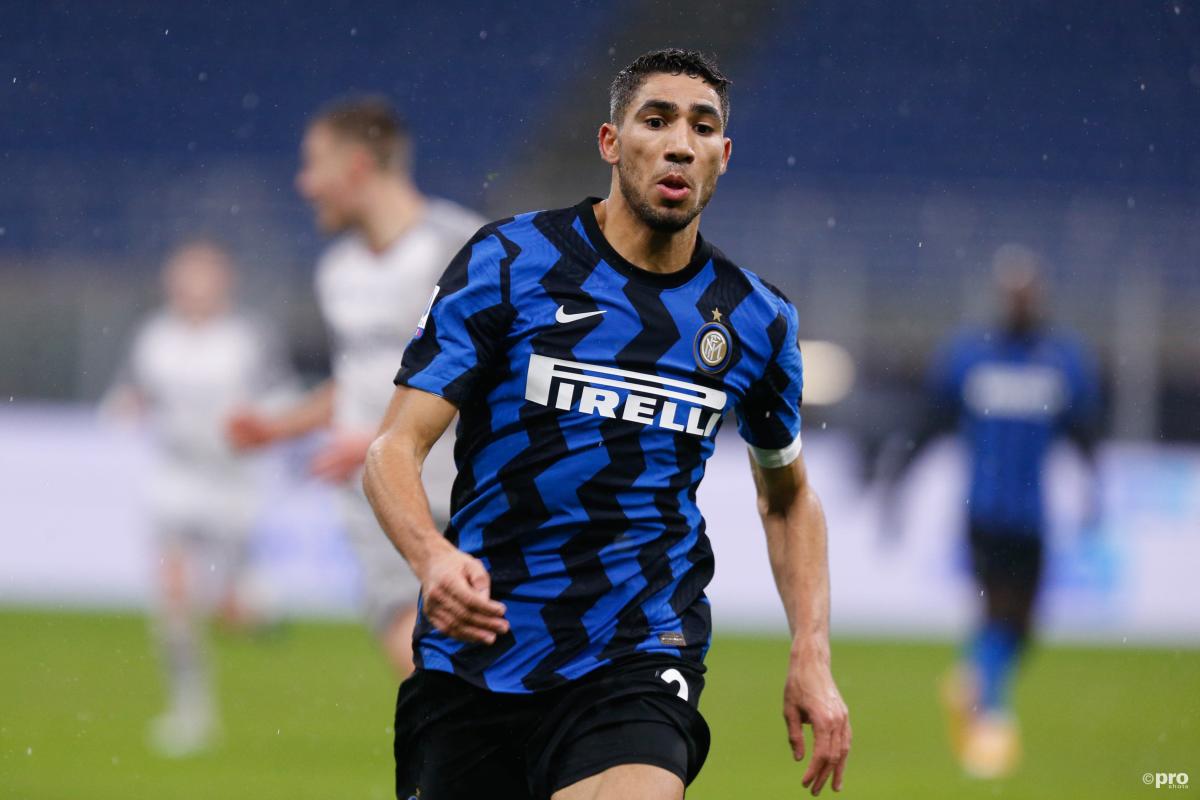 Real Madrid have called reports suggesting they may recall defender Achraf Hakimi due to missed payments from Inter " flatly false".
Hakimi moved from the Spanish giants to Serie A in the summer for a reported fee of €40 million.
The deal for Hakimi was broken down into four €10 million payments, with the first one due to be paid by Inter in December.
The Serie A club asked to delay the first payment until March 2021, amid growing concerns over the Italian club's financial stability as they seek new investors and the possibility of even selling the club.
As such, Italian newspaper Corriere dello Sport reported on Saturday morning that Madrid could recall Hakimi due to missed payments.
However, in a rare public announcement from the Spanish club, Madrid have quickly sought to deny such suggestions and stated that the newspaper's reports were entirely wrong.
"In relation to the information published by Corriere dello Sport about alleged tensions between our club and Inter Milan, Real Madrid wants to state that said information is flatly false," read a statement on the club's website.
"Real Madrid has not proceeded at any time to an alleged requirement of guarantees from Inter Milan, as stated in the publication.
"The terms of the player's transfer to Inter are framed within the usual and normal contractual relationships between football clubs.
"And more in this case with Inter Milan, with whom Real Madrid has always maintained and maintains excellent relationships as a historic club and friend."
Inter also pushed back against Saturday's report, with club CEO Beppe Marotta going as far as to suggest that the newspaper's story and similar reports in other media outlets were going out of their way to destabilise the Serie A giants while they tried to sort out their financial troubles.
"In recent weeks we've seen a lot of reports, some of them true, some pure speculation aimed at destabilising the club," Marotta told Sky Sport Italia.
"That is not possible to do, because this is a strong club, the management guarantees unity and nobody can doubt the unity at this club.
"As I said before, our transfer window is closed. We want to give the right level of consideration to our current group. We were looking around for opportunities, but there aren't any, as we are going through a difficult moment for the club.
"We must therefore fill in the gaps with extraordinary values we cannot buy on the market, which are identity, love for the jersey and passion."