Who is Sandro Tonali? AC Milan & Italy's generational midfielder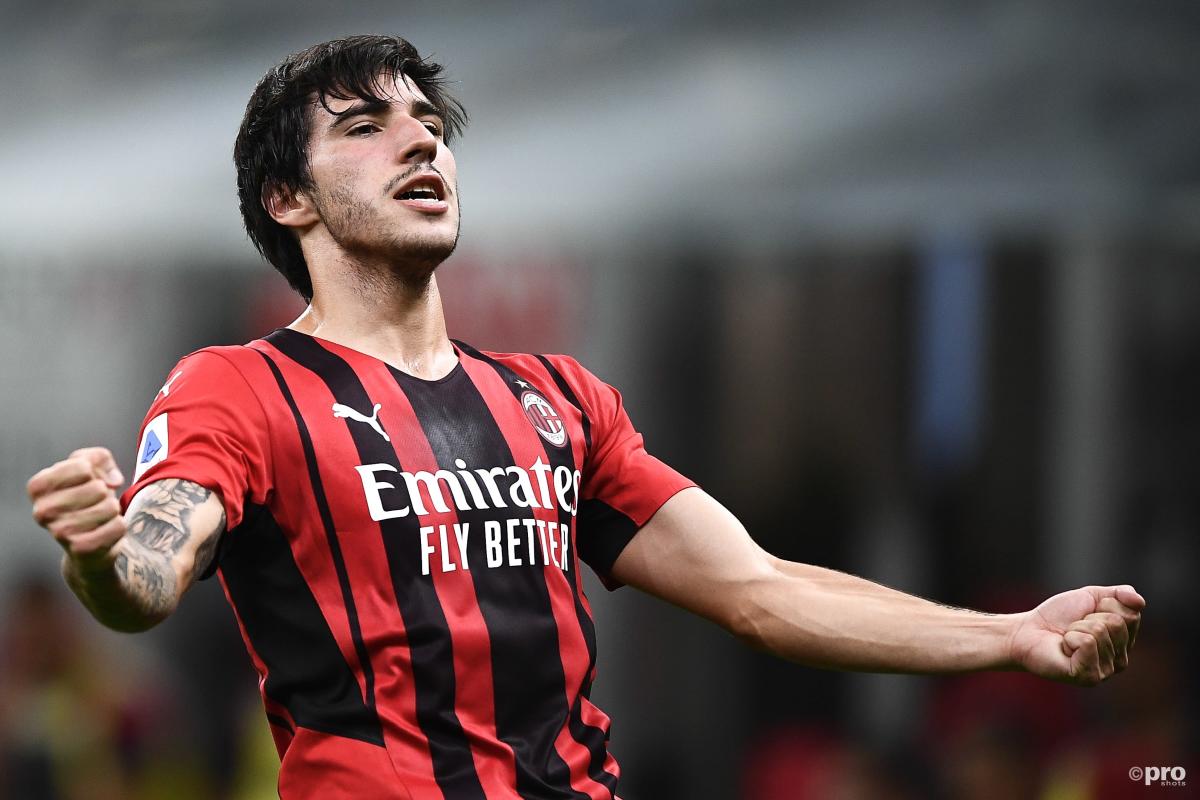 Italy currently possess a golden generation of midfielders, as we saw during the Azzurri victorious Euro 2020 campaign.
Marco Verratti, Jorginho and Nicolo Barella are already considered among the best central midfielders in the world but there are numerous more stars coming through in the position.
One of these AC Milan midfielder Sandro Tonali. So what do we know about the young star?
What position does Sandro Tonali play in?
Tonali's natural position the regista role at the base of the midfield but he is just as capable as a mezzala (the right or left of a three-man centre midfield) or in a two-man combination.
How good is Sandro Tonali?
Ever since bursting onto the scene at Brescia, for whom he debuted at the age of 17, Tonali has been tipped for greatness.
He was very quickly labelled the 'new Pirlo' due to having a similar appearance, style of play and career origins to the former Brescia, Milan, Juventus and Italy midfield maestro.
The long-haired Tonali has brushed off the Pirlo comparisons and has cited Pirlo's former Milan team-mate Gennaro Gattuso as his role model.
In truth, Tonali is a combination of both World Cup winners. He boasts the wonderful passing range, playmaking ability and coolness on the ball of Pirlo, as well as the grit, strength and pressing ability of Gattuso. In his last season with Brescia in 2019-20, Tonali was in the Serie A top 10 for distance covered per game.
Even before making a big-money move to AC Milan in the summer of 2020, Tonali was receiving adulation from all cover the Calcio community.
"He has everything to be a champion," Pirlo himself told Gazzetta dello Sport.
"He could already play for a great team; he's the best in this league. He's much more complete than me, especially defensively."
"He'll become one of the world's best midfielders. He has everything a great player should have – technically gifted, good mentality and sharp in any situation."
- Francesco Totti on Tonali
"He'll become one of the world's best midfielders," gushed Francesco Totti. "He has everything a great player should have – technically gifted, good mentality and sharp in any situation."
After completing an expensive loan with option to buy to AC Milan in 2020, Tonali initially struggled in his first season at San Siro. All the confident and poise that had distinguished him at Brescia seemed to disappear.
However, after making the transfer permanent at a reduced price in the summer of 2021, Tonali exploded at Milan in his second season.
He instantly became one of Milan's key players at the start of the 2021-22 season – pushing Ismael Bennacer out of the starting team - as a young side launched a title challenge. This included a trademark free kick in the 4-1 win over Cagliari.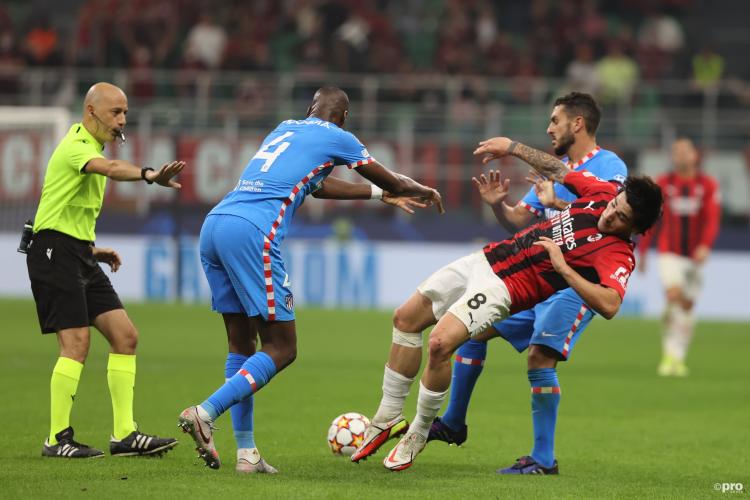 Still only 21, Tonali has a very bright future in the game and is part of a golden generation of Italian central midfielders. A midfield that was pivotal winning Italy Euro 2020.
There appears to be few weaknesses in Tonali's game as he possesses all the attacking, defensive, physical and mental attributes needed to go to the very top.
Perhaps his best quality is his ability to press high up the pitch and aggressively steal the ball from the opposition. This is a trait that has become vital in modern football.
Tonali made his Italy debut on 15 October 2019 at the age of just 19 in the 3-0 away win against Bosnia & Herzegovina.
What clubs are interested in Tonali?
Before joining Milan, most of Europe's biggest clubs were interested in signing Tonali. This includes Paris Saint-Germain, Manchester City, Manchester United, Chelsea, Liverpool and Barcelona.
It was Inter and Juventus who were at the front of the queue until Milan darted in and completed the deal.
Tonali will no doubt start interesting the cream of the continent again if he continues on his upwards trajectory.
When does Tonali's contract expire?
Tonali's contract at Milan ends on June 30, 2026.
How old is Tonali?
Tonali was born on 8 May 2000. He is 21.
What is Tonali's height?
Tonali is around 6ft tall, or 1.82m
What is Tonali's weight?
Tonali weighs around 79kg, or 12st 6lb
What football boots does Tonali wear?
Tonali wears Nike Phantom GT Elite 2 soccer cleats.
What is Tonali's Instagram?
Tonali's Instagram page has 633k followers as of October 2021.
Who is Tonali's girlfriend?
Tonali's girlfriend is Juliette Pastore.