Why Cavani was right to turn down Juventus and Inter for Man Utd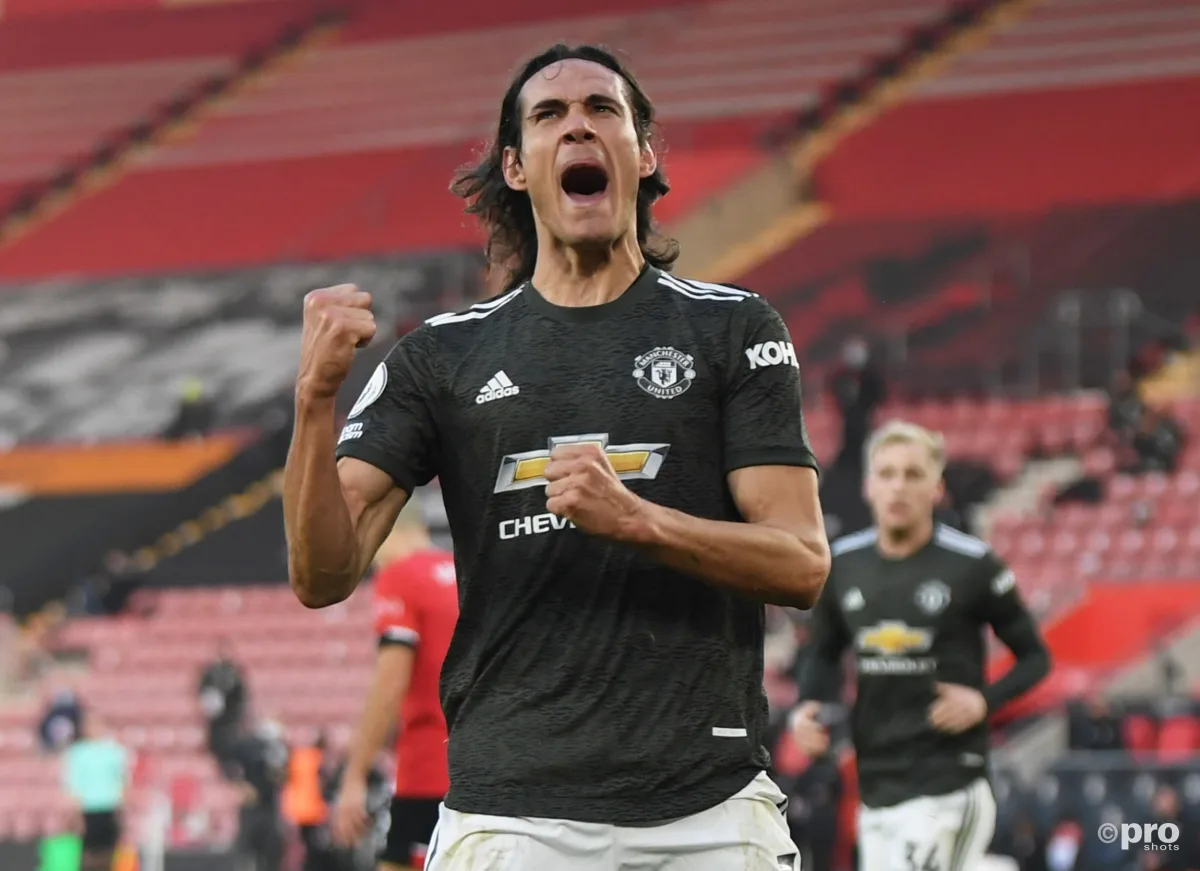 Edinson Cavani revealed on Thursday that he rejected Juventus and Inter to join Manchester United in October.
The reasoning he gave was that he did not want to insult the Napoli fans, who continue to pay homage to his achievements at the club, where he spent three years from 2014 to 2017.
In reality, though, a dose of pragmatism would have come into Cavani's thinking.
Certainly, the lure of a new challenge would have been appealing. But additionally, the opportunities that United offer him in terms of playing time and squad status are superior to those at either of the Serie A outfits.
Cavani was such a great signing for United in the first place precisely because they do not have another player like him. He offers a focal point to their attack, while his movement is incredibly intelligent. Even closing in on 34, he still possesses the ability to score a wide variety of goals.
Otherwise, Ole Gunnar Solskjaer's squad is largely stocked with strikers more suited to playing against teams that leave space in behind their defence. One of United's problems is, however, few teams who face them allow them the room to exploit this strength.
Cavani, though, is comfortable playing with his back to goal and is especially potent in the air for a striker who measures exactly six feet. Allied with an ability to find or create room where none previously seemed to exist, his importance to the Red Devils is set to increase in line with his fitness levels.
Edinson Cavani snapshot:
| STATISTIC | EDINSON CAVANI |
| --- | --- |
| AGE | 33 |
| CLUB | Manchester United |
| INTERNATIONAL TEAM | Uruguay |
| POSITION | Centre forward |
| STYLE | Mobile striker |
| CONTRACT EXPIRES | 2021 |
| RB LEIPZIG APPS | 10 |
| RB LEIPZIG GOALS | 3 |
At Juventus, he would not have been nearly so vital. Andrea Pirlo has typically played this season with Cristiano Ronaldo in attack alongside a lithe partner such as Paulo Dybala or Alvaro Morata.
In this tandem, it is Ronaldo who is the focal point. Certainly, Cavani has coped with this issue of playing second string before, notably to Zlatan Ibrahimovic at PSG. His game is also versatile enough to suggest that he could make it work, but it would not have been natural to him.
Meanwhile, he can no longer compete with the Morata in terms of line-breaking speed or Dybala with respect to his technical wizardry.
READ MORE:
At Inter, meanwhile, the fit would have been even more complicated.
Playing for the Nerazzurri in his role is, ironically, a former Man Utd striker in the form of Romelu Lukaku. While the Belgian might be perceived as an Old Trafford flop, he is undeniably one of the most in-form strikers in Europe at present.
With 12 goals and two assists from 14 matches, his numbers cannot be argued with.
Cavani, after more than half a year out of the game, could not have matched such figures and would inevitably have been peripheral at San Siro.
At Manchester United, however, he still has a big role to play as they seek to rekindle their campaign after the disappointment of a Champions League exit.
His decision to move to the Red Devils was not just a smart move on a personal basis, but on a sporting one, too.