From Man Utd to Real Madrid: Ranking Ronaldo's possible 21/22 clubs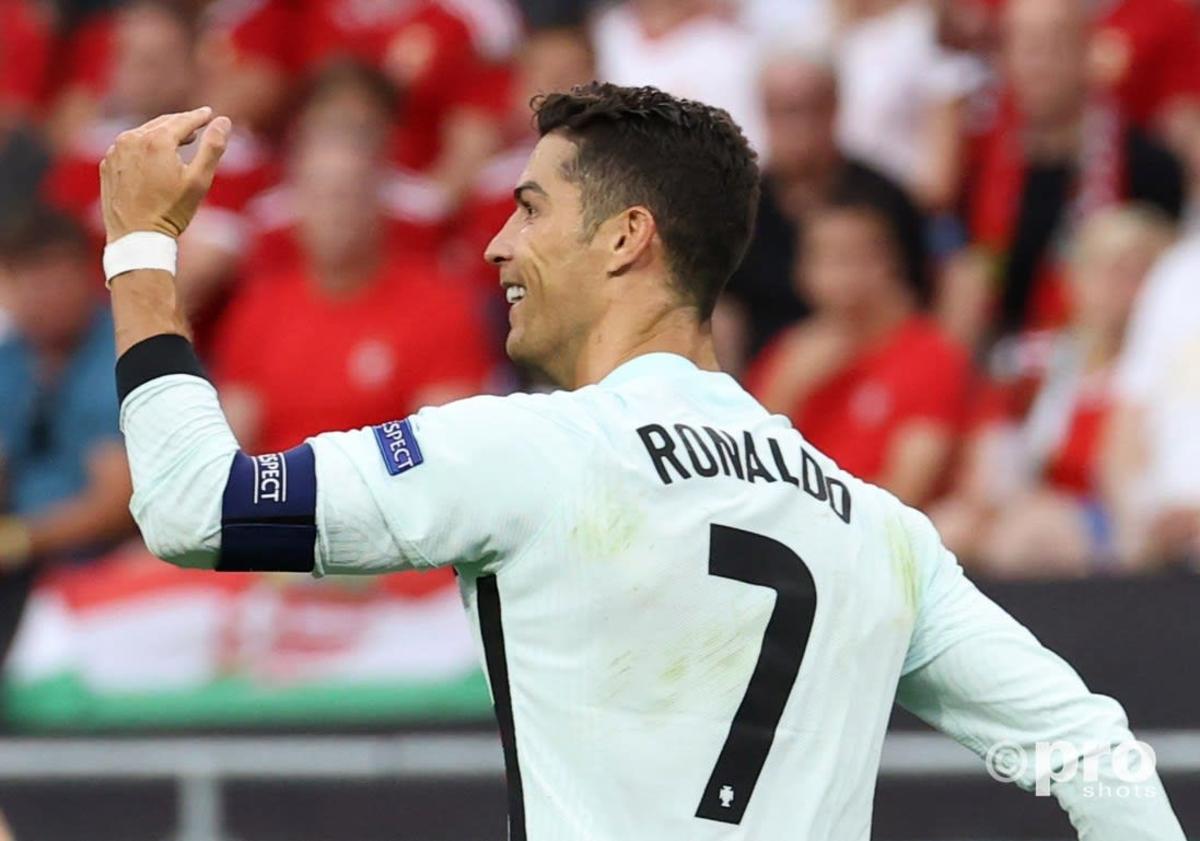 Cristiano Ronaldo continues to set records almost on a match-by-match basis, with the Juventus hitman scoring twice for Portugal against Hungary on Tuesday to become the leading scorer in European Championship history.
Despite his heroics, though, he could be on the move this summer.
Juventus are in financial difficulties and are struggling to match his enormous salary. Ronaldo might have scored 29 goals for them in Serie A last season, finishing as the league's top scorer, but it has not been enough to convince the club that he is necessarily proving value for money.
With that in mind, and Ronaldo's market value still high, despite being 36 years old, it is indeed possible that he makes the fourth big transfer of his career.
Several possibilities have been touted, but here they are ranked in order from least to most probable.
5. Sporting CP
Ronaldo's mother has said that she will try to talk her son into returning to Sporting CP, the club at which he made his senior breakthrough before moving to Manchester United.
While it is not inconceivable that Ronaldo will one day wish to return to Portugal, having said that he can keep playing at the top level past his 40th birthday, it simply isn't credible to believe that he will be heading back this summer.
Equally, any possible move to Major League Soccer, which is another potential destination for Ronaldo, is unlikely to be off the table for much the same reason.
4. Real Madrid
Ronaldo may be Real Madrid's all-time leading scorer, but there appears to be little value in him returning to the Bernabeu.
Admittedly, Los Blancos have not reached the same levels without him, but in Karim Benzema they have found a player to provide them goals, while the long-term aim of Madrid is to capture Kylian Mbappe from PSG.
With money tight at the Bernabeu, expect Madrid to pour all their resources into signing Mbappe rather than chasing a romantic reunion with Ronaldo.
3. Man Utd
A return to Manchester United is more credible for Ronaldo. He has been away from Old Trafford for more than a decade but is still loved by the fans.
Ronaldo might also fit into what Ole Gunnar Solskjaer is looking for in terms of his playing style, too. Man Utd are on the hunt for another centre forward due to Anthony Martial's poor form, and there are few players more attractive in that regard than the Portuguese.
What's more, Ronaldo is also a huge commercial draw, which could entice the Glazers, who are also seeking to win back fan support, to make a move.
2. PSG
Gazzetta dello Sport reported on Tuesday that PSG are Ronaldo's first choice
-
PSG have long coveted either Ronaldo or Lionel Messi and this summer appears to be their best hope of capturing one of the two.
There are many variables involved in any possible deal, though. Most importantly, any move would hinge on what Mbappe decides to do with his future. If the young France star stays, Ronaldo can surely forget about a switch to Parc des Princes this summer.
Gazzetta dello Sport reported on Tuesday that PSG are Ronaldo's first choice. This fits into his mentality of wanting to prove himself upon as many big stages as possible.
1. Juventus
Juventus may wish to offload Ronaldo, but at this juncture, it could prove difficult. With the transfer market deflated due to the impact of Covid-19, they are unlikely to receive a fair price for their star player, whose wage demands complicate matters further.
Ronaldo is hardly a millstone to carry given his ongoing excellence, but financially his presence complicates life for Juve. With many of the game's biggest clubs in economic difficulty, they may have to persist with him for a year longer.