Mbappe hoping to tailor his late career on Cristiano Ronaldo and Lionel Messi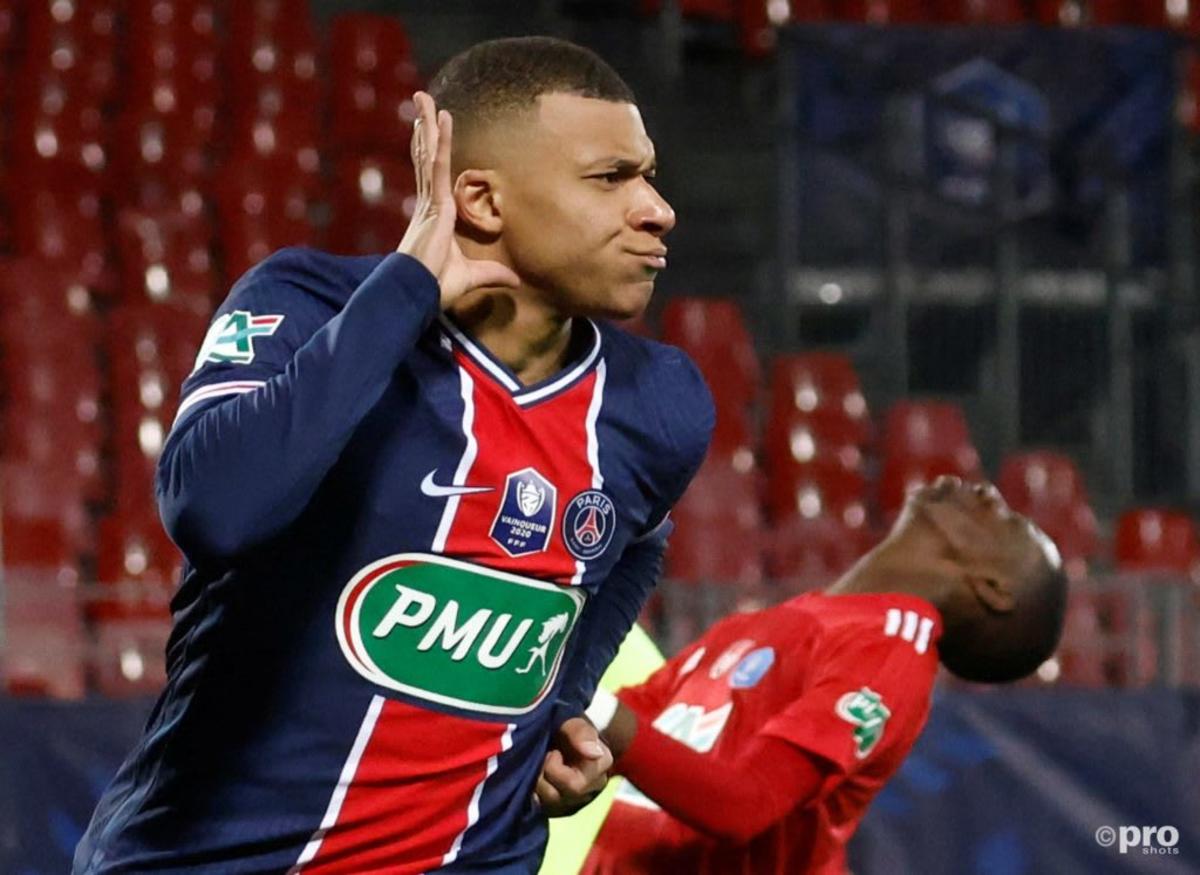 PSG and France forward Kylian Mbappe has admitted that he's had to adapt under new boss Mauricio Pochettino, and hopes he'll successfully change his game when he inevitably loses a yard of pace as he ages.
Both Cristiano Ronaldo and Lionel Messi have adapted their style of play slightly since reaching their 30s, with Ronaldo in particular moving from a flying winger to a penalty box poacher.
READ MORE: Why Kieran Tierney deserves a new Arsenal contract
Speaking to France Football, Mbappe revealed how he hopes to preserve his talent and goal-scoring record even if his electric pace starts to wane in the future.
"Of course. With Pochettino, I worked on it a lot. I had to improve my finish, adapting it to my profile.
"When I arrive in front of a guard, I am at 37-38.5 km/h. It's not quite the same as a player who arrives at 26 km/h. I had to learn to decelerate a bit as I approached the goal to better control this speed.
"I was drawn in training to an area outside which I must not hit, because afterwards the angles are too small since I am too close to the goalkeeper.
"It's starting to come in because I scored quite a few goals this season shooting very quickly, even before the goalkeeper or the defender had time to react."
Whilst the Frenchman is extremely talented, he occasionally struggles when facing a deep block; with no space to exploit, you can sometimes contain Mbappe. However, it's clearly something he has been working on, and if Ronaldo can adapt to become so clinical in front of goal, no matter the circumstances, there's no doubt Mbappe can do the same.
His 2020/21 season
Mbappe shone once more in 2020/21, and although PSG were beaten to Ligue 1 glory by Lille, no blame can be placed on him.
He netted 27 league goals in just 27 starts, which was seven more than Memphis Depay and Wissam Ben Yedder, who were joint second in the French scoring charts.
With a further seven goals in the Coupe de France, and eight in the Champions League, the flying Frenchman experienced his best ever scoring season (42), and this came whilst his shots per 90 tally dropped from 5.2, to 3.9 in the league.
Mbappe has already became far more clinical with his finishing, and with Pochettino trying to ensure he isn't so reliant on his speed, he looks set to only improve.
Like Ronaldo, we may see Mbappe fully converted from a speedy winger into a devastating No.9 in the next few years.